1,552 violations recorded against students in Egypt in last academic year, says report
Arabic media says Mahmoud Mohamed Hussein – 19-year-old student arrested for wearing 'anti-torture T-shirt' has been in jail for almost 580 days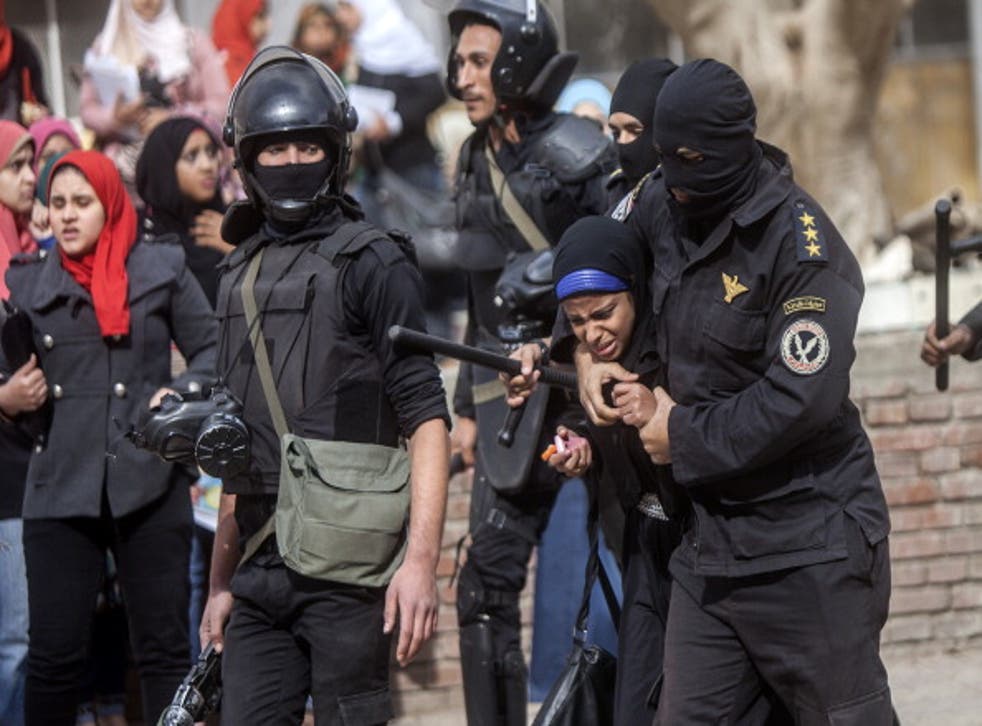 A total of 1,552 alleged violations were documented against 761 Egyptian students who have been arrested during the last academic year, according to a new report.
Egyptian rights organisation Association for Freedom of Thought and Expression (AFTE) – who published its annual report on university students for the academic year 2014/15 – found that most of the students in question belonged to the activist group Students Against the Coup (SAC).
The report highlighted the situation of the 'security crackdown' in the country and described how activity 'has intensified against students in an attempt to stifle the public space inside universities and repress any oppositional student movement, whether (SAC) or other more limited movements'.
Although the report says three students were killed inside university campuses during the year, the number is some 82 per cent less than the previous year when 17 students were killed.
523 students are said to have been punished with disciplinary actions by the university administrations without appearing before a fair disciplinary council.
Security forces and university administrations are also said to have resorted to physical assault and had also stormed campuses to disperse protests of a political nature.
Disciplinary measures, says the report, ranged from warnings and cancellation of public activities to dismissal or suspension. University administrations are said to have expelled 286 students.
As the findings of the report were released, Arabic media also reported how Mahmoud Mohamed Hussein – the 19-year-old student who was arrested for wearing a T-shirt that read: 'Nation without Torture' – has been in jail now for almost 580 days.
MENAFN News described how Mahmoud's brother, Tarek, said his trial has been delayed more than 24 times – with each delay averaging about five to seven days – and described the wait as "unconstitutional."
Egypt Researcher for Amnesty International, Nicholas Piachaud, described how the country's youth have gone from protest to prison and that no-one is safe.
He added: "The authorities have ruthlessly settled the score with the youth that challenged them in January 2011. Now they are making sure that no new generation rises in their place."
Join our new commenting forum
Join thought-provoking conversations, follow other Independent readers and see their replies