225,000 UK students 'shun Parliament and university bodies' to beat debt, as Portsmouth and Kent lead the way for having most 'sugar babies'
'University sugar babies are afforded a lifestyle of higher quality, allowing for students to focus on their studies,' says site's founder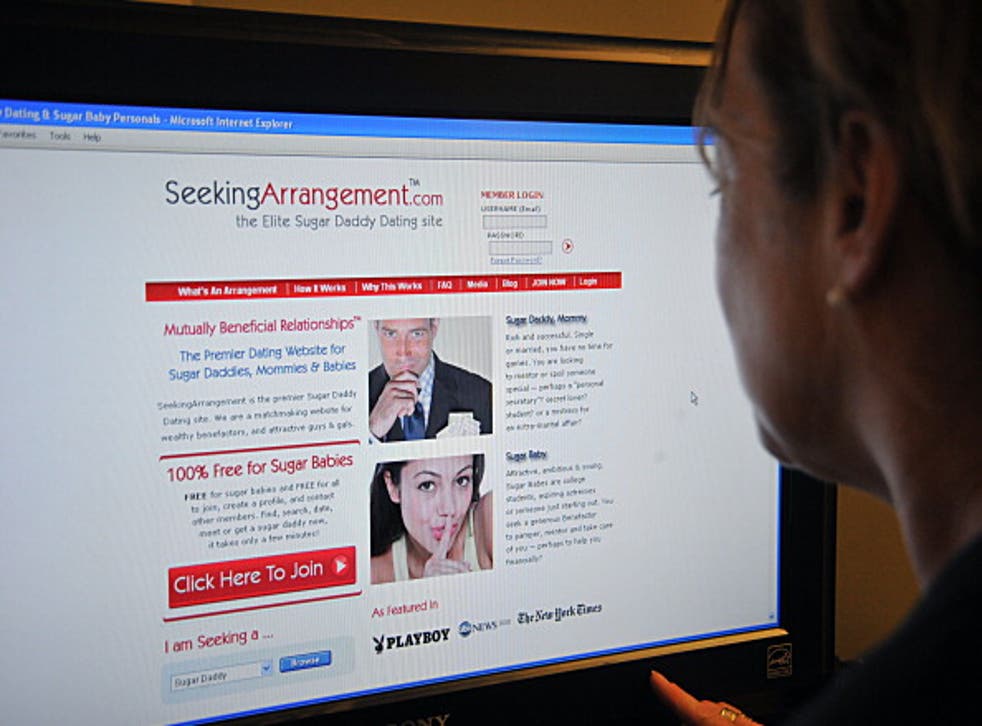 Almost a quarter of a million students in the UK are said to be shunning Parliament and university bodies in favour of "sugar mummies and daddies" to ease their financial burden amid the rising cost of higher education, according to a dating site.
SeekingArrangement.com - which says it is the world's largest sugar daddy dating site - has released new findings from an annual study - including this year's list of the fastest-growing "sugar baby" schools - as some institutions from across England charge students up to £9,000 a year in tuition fees.
Taking the lead as the institutions with the most sign-ups over the past year are the universities of Portsmouth, Kent, and South Wales, as SeekingArrangement also revealed the 225,000 students now registered on its site in the UK is up by 40 per cent on the previous year.
Describing students in England as being "young, educated, and broke," the site said England has the highest university tuition fees in the industrialised world, as almost two million students worldwide seek out "generous benefactors," otherwise known as "sugar daddies and mommies," to afford a university education.
Top 10 UK universities with most 'sugar baby' sign-ups:
University of Portsmouth (216)
University of Kent (212)
University of South Wales (208)
University of Cambridge (207)
University of Nottingham (195)
University of Arts London (186)
University of Central Lancashire (173)
University of Manchester (172)
University of Bristol (171)
University of St Andrews (165)
Perhaps surprisingly, SeekingArrangement said many of its student members do not, in fact, hail from low income families: 56 percent come from middle and upper-middle class families, while 20 percent are from high income families. 24 per cent come from low income backgrounds.
According to the site, people can register to their site to "enjoy a life of luxury by being pampered with fine dinners, exotic trips, and allowances." In turn, it adds: "Sugar daddies or mommas find beautiful members to accompany them at all times."
SeekingArrangement's founder and CEO, Brandon Wade, described how the UK may rank higher - compared to the rest of the world - when it comes to wellbeing and quality of life. Some students, though, he said, would beg to differ.
He continued: "While some students choose debt or slog away at low paying jobs, university sugar babies are afforded a lifestyle of higher quality, allowing for students to focus on their studies."
Mr Wade did acknowledge, however, that some may see the solution to graduate-free debt as being controversial. Though, he added: "SeekingArrangement.com has helped facilitate hundreds of thousands - if not millions - of arrangements that have helped students graduate debt-free.
"That's more than anyone can say of Parliament or university bodies."
Founded in 2006, the website currently boasts over five million members worldwide, with users in 139 different countries. SeekingArrangement also says it is getting more than 3,000 registrations each day.
Angela Jacob Bermudo, the European spokesperson for the site, described how, financial reasons aside, society has now changed, with there being more interest in "alternative relationship models."
With the majority of new sign-ups being female, she said: "Women are unfairly labelled 'gold diggers' if they are vocal about wanting a successful partner. The upfront nature of arrangements - being able to lay out exactly the type of person and relationship you want, without fear of judgement or stigma from potential partners - is empowering.
"If men are allowed to vocalise what qualities they want in a partner, say being educated and beautiful, then women should be encouraged to do the same for whichever qualities they value."
Register for free to continue reading
Registration is a free and easy way to support our truly independent journalism
By registering, you will also enjoy limited access to Premium articles, exclusive newsletters, commenting, and virtual events with our leading journalists
Already have an account? sign in
Join our new commenting forum
Join thought-provoking conversations, follow other Independent readers and see their replies