Angelina Jolie Pitt appointment as London School of Economics professor divides opinion
One student against the decision says LSE serves to undermine the university, students, staff and, ultimately, 'our meritocratic society'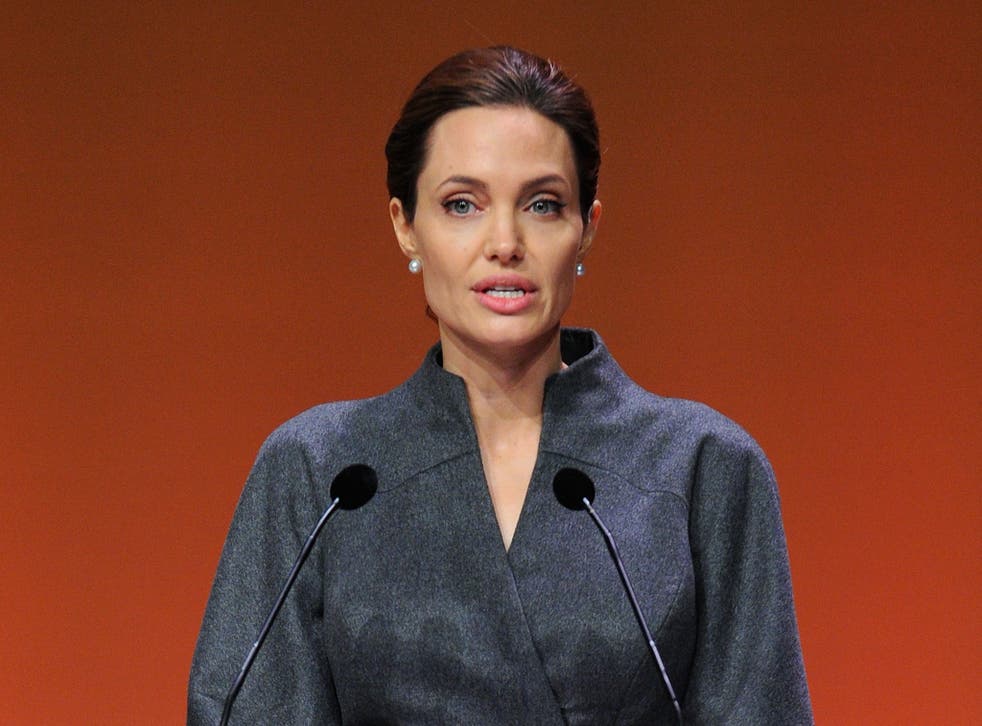 The news that Angelina Jolie Pitt - Oscar-winning actress and political campaigner - will be joining the academic team at the UK's prestigious London School of Economics (LSE) has been encouraging debate and splitting opinion online and among the student body most of Tuesday.
Along with former foreign secretary, William Hague, Jolie Pitt will be joining other LSE fellows, scholars, and activists to help promote gender equality and enhance women's economic, social, and political prospects among Master's students.
Professor Christine Chinkin, director of the Centre for Women, Peace and Security at the university, naturally praised the selection, deeming it "essential" in advancing knowledge and influencing global and local policy-making, with Jolie Pitt urging other academic institutions to follow suit.
Though, despite what the university and Jolie Pitt, herself, have both said, the appointment of one of the world's most famous women has split opinion.
The Independent has spoken to two LSE students - one who supports the announcement, and one who opposes - about what they think of Jolie Pitt teaching at their university:
Joel Pearce, 19
Second-year BSc Government student
"People have criticised Angelina Jolie's appointment for being a 'cynical move' to attract students and publicity to the university, but I think that's missing the point.
"As both an ambassador and special envoy for the UN, she has years of experience of activism, research in the field, and has played a big role in drawing attention to the issue of sexual violence in conflict. I think she's exactly the kind of person LSE students should be learning from.
"Appointments like this are the antidote to detached and elitist academia - not because she's won an Oscar, but because she has an insight into the issues that can't be found in textbooks.
"Universities have a long history of appointing visiting professors who have experience in areas like politics and journalism. Angelina Jolie is no different - even if she is a bigger name."
Anonymous, 20
First-year BSc International Relations and History student
"Angelina Jolie's new role as 'visiting professor in practice' at LSE is out of her realm.
"In recent years, Jolie has used her status for worthy causes and has given an insight into the the topic of women in conflict, but, to teach Master's students at one of Britain's most prestigious universities, and to join the ranks of elitist professors who have reached the top of their fields, requires more than a surfaced insight into a topic.
Angelina Jolie slams UN on Syria crisis
"Unfortunately, LSE's track record doesn't help its case; in 2008, the institution granted a PhD degree to Saif al-Islam Gaddafi - former Libyan leader Muammar Gaddafi's son - after large donations from the Gaddafi Foundation were pledged to the university [LSE director later said the university acted in the best interests of the school, adding its training of Libyan professionals was "of merit"]. Although the two cases may seem very different, they're similar in that they both undermine our supposedly meritocratic society, where merit and achievement are meant to be the only factors that distinguish someone in their academic or occupational careers.
"It also tarnishes the hard work students have put in to gain a place at LSE. How can someone who has worked through the education process, obtained a bachelor degree, and finally landed a place for a Master's at the university be taught by someone who - with respect - has a limited amount of experience and no qualifications to their name?
"Although it would be an honour to meet Jolie for all the admirable humanitarian work she has immersed herself in, appointing her as a visiting professor at LSE only serves to undermine the university, its students and professors and, ultimately, our meritocratic society."
Register for free to continue reading
Registration is a free and easy way to support our truly independent journalism
By registering, you will also enjoy limited access to Premium articles, exclusive newsletters, commenting, and virtual events with our leading journalists
Already have an account? sign in
Join our new commenting forum
Join thought-provoking conversations, follow other Independent readers and see their replies