Anti-Semitism row: Ed Miliband postpones talk at Oxford Labour Club as Jo Johnson calls on university investigation
Oxford University Students' Union Council meets and discusses how anti-Semitism is 'a major problem' on Britain's campuses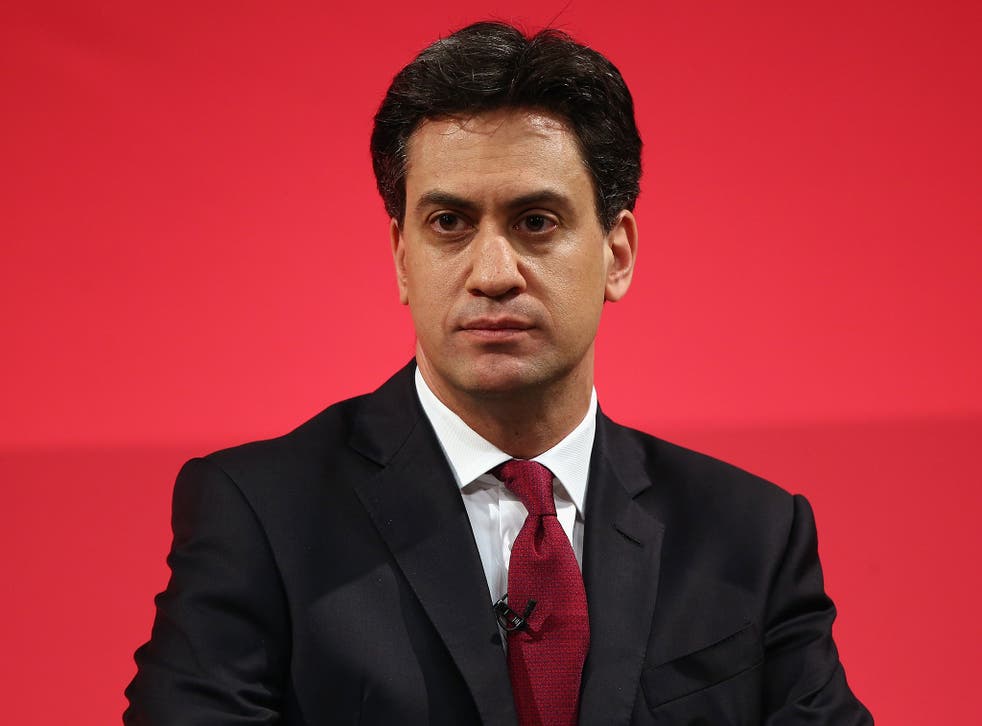 The row over anti-Semitism within the Oxford University Labour Club (OULC) has escalated further, with former Labour leader Ed Miliband and Minister for Universities Jo Johnson having spoken out over the allegations which have overshadowed the student left.
Speaking with the New Statesman, Mr Miliband's spokesperson confirmed the politician would no longer be attending a talk at the OULC's annual John Smith Memorial Dinner on 4 March, adding Mr Miliband was "deeply disturbed" to learn of the allegations. The spokesperson added how both the politician and the club agreed his talk "should be postponed until the investigation is resolved."
Meanwhile, Mr Johnson took the step to write to Oxford University's vice-chancellor Louise Richardson in which, according to The Telegraph, Mr Johnson, "demanded" an investigation. He wrote: "There can be no justification for attacks on Jewish students, and no tolerance for institutionalised racism."
Allegations of anti-Semitism within the OULC - the largest student Labour group in the country - came to light on Monday when Alex Chalmers, one of the club's co-chairs, released a statement highlight how he would be resigning after the club decided to endorse Israel Apartheid Week.
Mr Chalmers said a large proportion of both OULC and the student left in Oxford "have some kind of problem with Jews," adding: "The attitudes of certain members of the club towards certain disadvantaged groups was becoming poisonous."
Labour MP John Mann also spoke out on the matter and demanded the party suspend its links with the student club while the investigation, undertaken by Labour Students, is conducted. He said: "It is hugely embarrassing for the Labour party. This is something Jeremy Corbyn should personally look into."
The allegations escalated shortly after Mr Chalmers tendered his resignation when the Oxford University Jewish Society (Oxford JSoc) released a statement saying other OULC members had approached it to speak about 'anti-Jewish incidents'.
Oxford JSoc said: "Several people have been known to sing the song 'Rockets over Tel Aviv' and have specifically expressed support for Hamas' tactic of launching indiscriminate attacks against Israel's Jewish citizens."
The society added it was also informed about several individuals who allegedly repeatedly used the word 'Zio' - "a word normally only found on neo-Nazi websites" - to refer to Jewish students, as well as one member who is said to have argued that Hamas was "justified in its policy of killing Jewish civilians and claimed that all Jews were legitimate targets" in a public online discussion.
The Oxford University Students' Union (OUSU) Council also discussed and passed a motion on tackling anti-Semitism on campus on Wednesday where students discussed how anti-Semitism is "a major problem" in Britain, with increasing numbers of incidents being reported - something the OULC said it "fully supported."
The council also discussed how anti-Semitism is "a particular problem on campus," where Jewish students are often left feeling "threatened and vulnerable."
An Oxford University spokesperson said: "We take allegations of harassment extremely seriously and, where offences are found to have been committed, they are considered grounds for severe disciplinary action."
Labour Students - the autonomous student wing of the UK Labour Party and the largest political student organisation in the country - confirmed on Wednesday it had "launched an immediate investigation" into the allegations.
Join our new commenting forum
Join thought-provoking conversations, follow other Independent readers and see their replies