Australia and America lead top-five most expensive destinations outside the UK to study for a university degree, according to HSBC
A UK student would be worse-off by over £5,500 each year at Australia's University of Sydney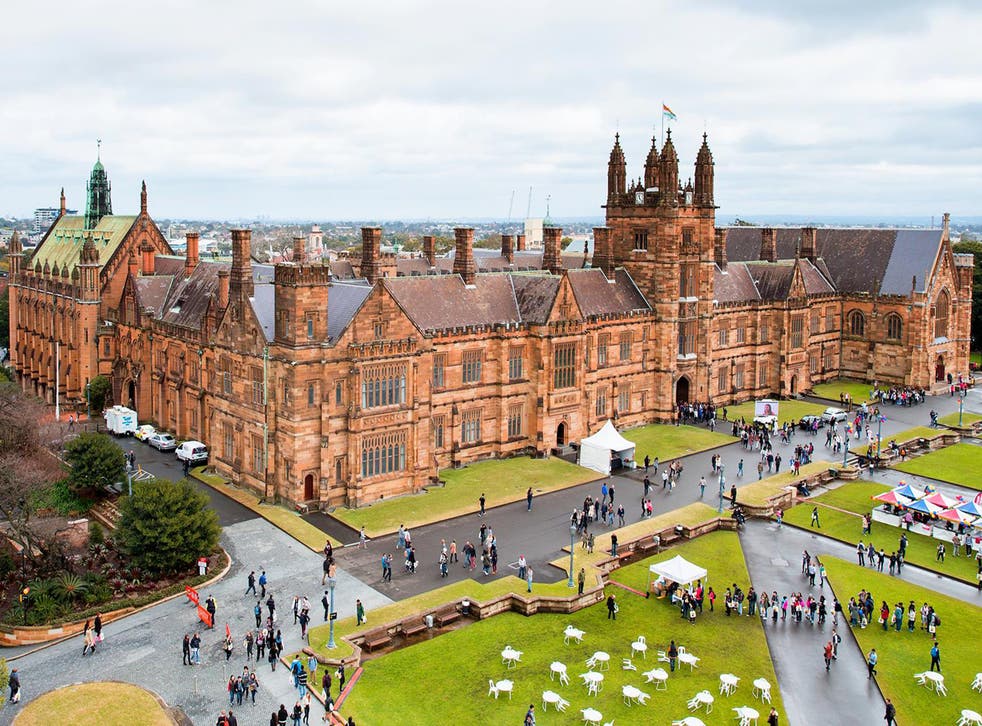 As students across England and Wales mourn the loss of the maintenance grant at the hands of Chancellor George Osborne, lament the likely rise of tuition fees to an estimated £10,000-per-year by 2020, and vent their fury at Home Secretary Theresa May for her unrelenting stance on international students, the state of higher education in the UK doesn't look so promising for many prospective degree-seekers.
With many parents in the UK saying education is becoming more and more unaffordable, a report into the value of education by HSBC found 67 per cent would seriously consider sending their child abroad to study.
Head of foreign exchange at HSBC UK, Oliver Cook, acknowledged how spending a year abroad whilst at university has become increasingly popular – but warned how some destinations may leave a bigger dent in students' finances than others.
The world's top 10 universities

Show all 8
With Poland and Portugal leading the way as being the most affordable places outside of the UK to study, Australia's University of Sydney charges-on ahead as being the most expensive destination, leaving a UK student worse-off by a potential £5,661.23 each year.
Followed by the University of California in the US – which would leave a Brit with some £2,526.86 in debt – here is the complete break-down of the top-five most expensive places you should probably avoid if you want to aim for a degree abroad:
1) Australia: University of Sydney
Cost of accommodation: £4,838.85
Cost of living for an academic year: £5,569.38
Cost of three return flights to UK: £3,045.00
Cost of language course (if applicable/one-off): N/A
Cost of return travel to nearest country: £200
TOTAL: £15,003.23
Total funding available: £9,342.00
Overall debt: -£5,661.23
2) USA: University of California
Cost of accommodation: £4,597.29
Cost of living for an academic year: £2,616.57
Cost of three return flights to UK: £1,914.00
Cost of language course (if applicable/one-off): N/A
Cost of return travel to nearest country: £260
TOTAL: £10,737.86
Total funding available: £8,211.00
Overall debt: -£2,526.86
3) Canada: University of Toronto
Cost of accommodation: £3,967.56
Cost of living for an academic year: £3,964.86
Cost of three return flights to UK: £1,260.00
Cost of language course (if applicable/one-off): N/A
Cost of return travel to nearest country: £100
TOTAL: £10,642.42
Total funding available: £7,557.00
Overall debt: -£3,085.42
4) Japan: Kyoto University
Cost of accommodation: £2,867.31
Cost of living for an academic year: £4,535.55
Cost of three return flights to UK: £1,452.00
Cost of language course (if applicable/one-off): Free
Cost of return travel to nearest country: £200
TOTAL: £10,404.86
Total funding available: £7,749.00
Overall debt: -£2,655.86
5) France: University de Paris IV-Sorbonne
Cost of accommodation: £4,427.91
Cost of living for an academic year: £3,013.02
Cost of three return flights to UK: £242.97
Cost of language course (if applicable/one-off): £420.06
Cost of return travel to nearest country: £50
TOTAL: £9,503.96
Total funding available: £9,459.27
Overall debt: -£44.69
Join our new commenting forum
Join thought-provoking conversations, follow other Independent readers and see their replies