Cambridge University students warned not to wear gowns in town for 'fear of attack'
The warning follows public outrage sparked by Cambridge student Ronald Coyne who was filmed burning a £20 note in front of a homeless man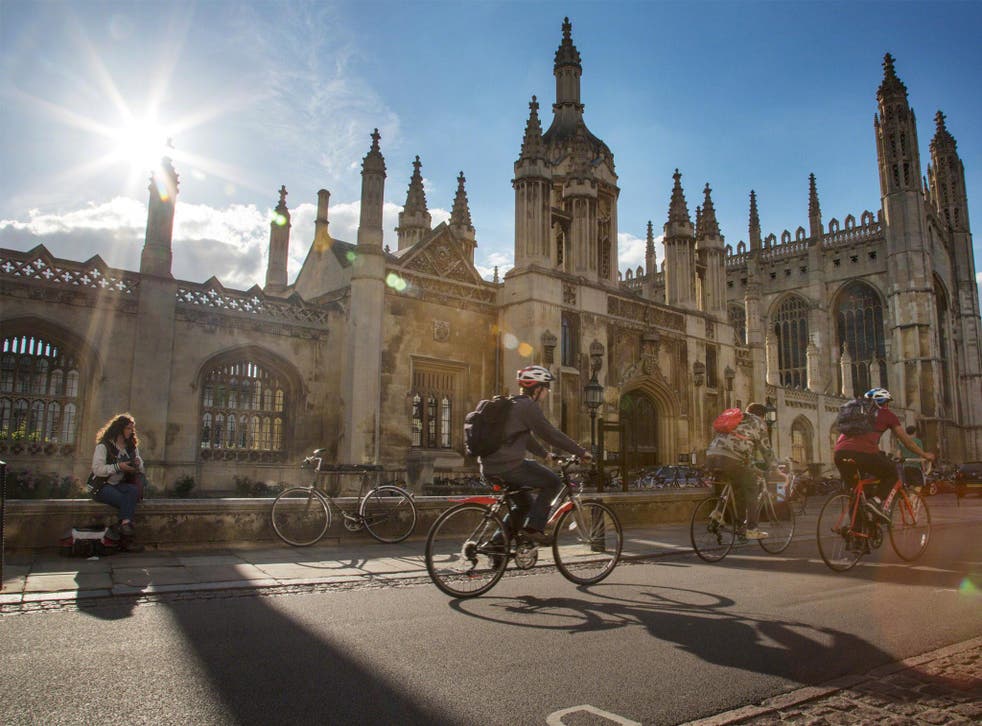 Students at the UK's top university have been told not to wear their college gowns in town over fears they may be attacked by locals.
The warning comes after a Cambridge University student was assaulted by a person attempting to steal his bicycle as he cycled across the city centre wearing formal attire.
Police are said to be investigating the assault, but the attack has also prompted a senior tutor at the university to email students urging them to refrain from wearing their gowns in town.
The tutor's concerns follow on from a high-profile incident last week in which Ronald Coyne, a first year law student, was filmed burning a £20 note in front of a homeless man.
Mr Coyne – who is believed to be a distant relative by marriage of Scottish First Minister Nicola Sturgeon – was wearing white tie and tails in the city centre when he attempted to light the cash note near the rough sleeper.
He has been expelled from the Cambridge University Conservative Association (CUCA) and is said to have volunteered at a homeless shelter in Edinburgh since the incident.
After the assault on the cyclist, Dr Paul Hartle, an English fellow at St Catherine's College, urged students to refrain from wearing gowns while out and about in the city centre.
Top 10 universities in the UK according to the Times Higher Education

Show all 10
"The student was wearing his gown which may have occasioned the incident, given recent unhelpful local publicity about the stupidly arrogant behaviour of a particular student (from another college)," he wrote, according to Cambridge student newspaper Varsity.
"Whilst I suspect this was a random act, it might be prudent for a while at least not to wear your gown about town."
This is not the first time in recent history that Cambridge students have been told not to wear their gowns outside of college.
In 2012, students were asked not to wear academic gowns or dinner party dress if they go drinking in the city in case they get assaulted by locals.
The advice to "ditch the gown and the tux" was contained in a university video which encourages new students to drink safely.
The video, which was supported by police, warns that academic dress and dinner jackets could make undergraduates an easy target for abuse and attacks by aggressive residents.
A spokesman for Cambridgeshire Constabulary said: "The victim contacted us to say they were verbally and physically assaulted by a man on Silver Street Bridge at around 9.15am on Sunday.
"He was cycling across the bridge when the man, who is described as tall, white, of a medium build with a beard, approached him and verbally abused him before assaulting him."
A University spokesman said: "We can confirm there was an incident on Sunday morning that has been reported to police. We cannot comment further while a police investigation is ongoing."
Join our new commenting forum
Join thought-provoking conversations, follow other Independent readers and see their replies