David Cameron 'snubs millions of students' after ignoring letter calling on Tories to rethink retrospective loan change
Lewis says he will, again, meet with Jo Johnson, but adds: 'I would have as much joy explaining the problems to a brick wall'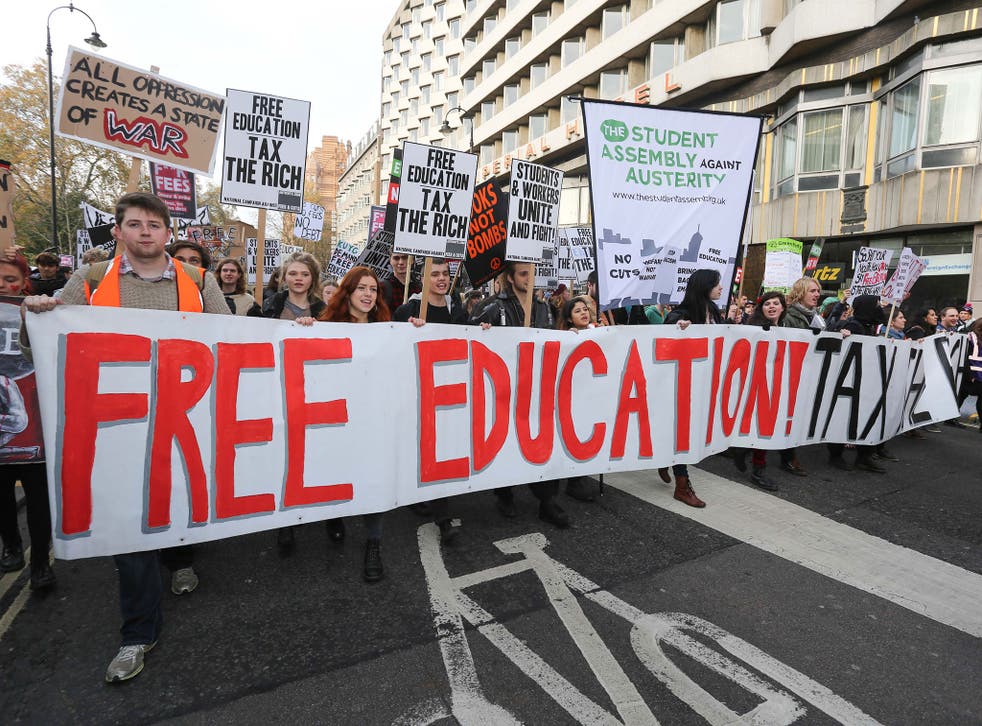 David Cameron has "snubbed millions of students" after failing to respond to a letter from Martin Lewis, in which the money expert called on the Prime Minister to rethink the Tories' decision to backtrack on a loan promise which will see students forced to pay back more each year.
Mr Lewis had recently written to the politician, urging him to "mitigate the damage" caused by the retrospective change. He also added how lawyers had been hired to look into whether the change - which was "buried" in the Autumn Statement - could be challenged legally.
Mr Lewis' letter to Mr Cameron also warned how "this is just as much a moral issue as a legal one," urging the country's leader to take a personal interest in the decision and to look at reviewing it.
However, revealing how Mr Cameron didn't reply to his letter, Mr Lewis has taken to his blog and wrote: "I have now received the Prime Minister's reply, or more accurately, I have now received a response telling me he won't be replying."
According to the creator of the MoneySavingExpert.com site, first-time undergrads in England - who started university in September 2012 and beyond - were repaying loans at a rate of nine per cent of everything earned above £21,000 post-graduation. In 2010, the Government launched the new system and promised how, from April 2017, the £21,000 threshold would rise annually with average earnings.
Then, the Conservatives made the decision to backtrack, by freezing the threshold until at least 2022, meaning, instead of it going up each year, it will now be stuck at £21,000. According to the Government's own figures, this will leave more than two million graduates paying £306 more each year.
Mr Lewis called the change unfair, and said it "goes against all terms of good governance." He added: "It risks damaging the trust young people have, not just in the student finance system, but in the entire political system.
"That's the reason I asked the Prime Minister to look, intervene, and meet me to discuss how to mitigate the damage, yet he has simply snubbed my letter and, by proxy, potentially millions of students."
Having, instead, received a letter from the Minister of State for Universities, Jo Johnson, Mr Lewis said: "Not only that, but much of it is a simple cut and paste from the pro-forma response Tory MPs sent during the consultation - and, of course, its lack of specificity fails to address the vast majority of my concerns."
According to the Government consultation - which took place before the change - only five per cent of responses were in favour of it, with 84 per cent against.
Mr Lewis has said he will meet with Mr Johnson once again, but added: "I suspect I would have as much joy explaining the problems with this huge cost hike to a brick wall."
Join our new commenting forum
Join thought-provoking conversations, follow other Independent readers and see their replies