Donations to universities hit record high
Charitable gifts soar to £774m as universities adopt US-style approach to fund-raising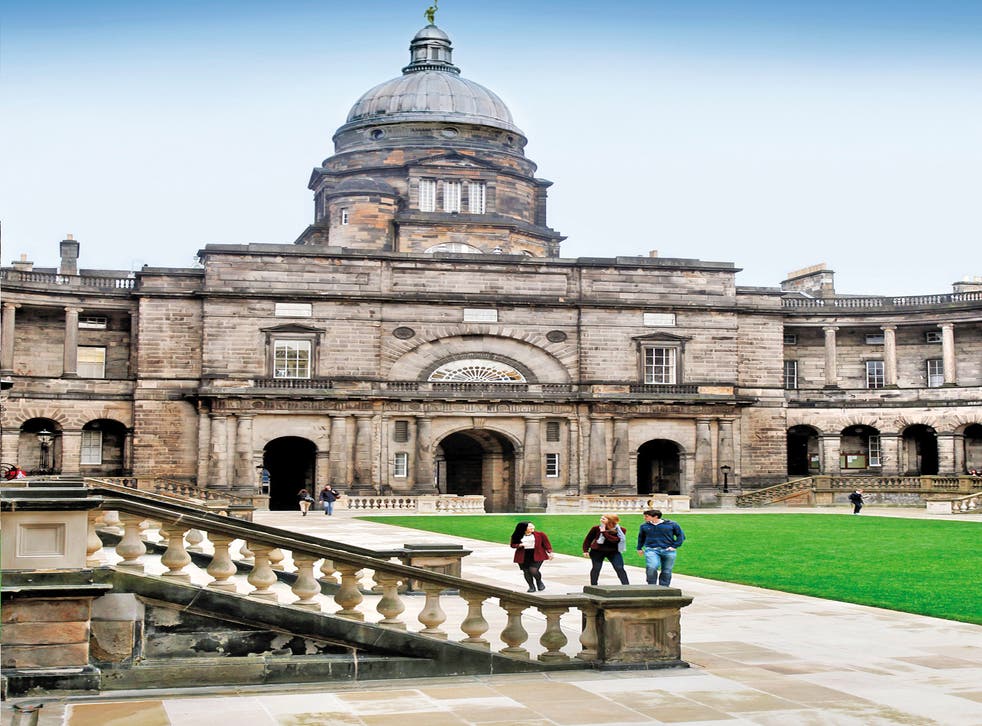 Philanthropists provided record levels of funding to British universities last year, as institutions increasingly tap wealthy alumni and corporate sponsors for donations.
A study of charitable giving to universities reveals they have received £774m in donations in the past year – a rise of 14.4 per cent on the previous year's figure, itself a record, and 33 per cent up on two years ago.
Researchers say universities are adopting a US-style approach to fund-raising. In the States, Ivy League universities such as Harvard rely heavily on donations from former alumni and sponsors.
The lion's share of this year's increased funding – 45 per cent – is going to Oxford and Cambridge universities, both of whom have reached £1bn targets for fund-raising in the past two years.
Other members of the Russell Group, which represents 24 of the most research-intensive higher education institutions, were also prominent among those raising the most cash.
A breakdown in the report – prepared by the Ross Group in conjunction with the Council for Advancement and Support of Education (Case) – reveals that, in addition to rising corporate donations, the number of individual donors (former university alumni) increased 5 per cent to 170,000.
The largest donation came from the Welsh-born venture capitalist Michael Moritz, who gave Oxford University £75m to help it attract more students from poorer backgrounds. The donation was described as "the biggest philanthropic gift for undergraduate financial support in European history".
The wish to help poorer students was also cited by David Ross, founder of Carphone Warehouse and a former alumnus of Nottingham University, who gave his alma mater its largest personal donation amongst £81m for a similar project.
Another major donation – £20m (described as the largest ever given to a law faculty in Britain and Europe) – came the way of King's College London courtesy of the Hong Kong businessman and philanthropist Dickson Poon for the faculty which bears his name.
On a more modest level, the University of Southampton received a £10m donation from an anonymous benefactor to go towards building a cancer immunology centre at the university – set to open in 2015.
Meanwhile, at Sheffield University, a proud tradition of charitable giving which had led to local citizens raising £50,000 in penny contributions way back in 1905 had dwindled to the extent that only six people contributed a total of about £100 by 2002.
A boost to fund-raising, though, has seen 12,000 individual donations in the past decade – raising £30m.
"It's fantastic news that we're seeing continued growth in higher education philanthropy despite wider economic pressures and the end of the Government's Matched Funding Scheme," said Kate Hunter, executive director of Case. Under the scheme, up until last year, the Government promised to match pound by pound donations from individual sponsors. A Scottish government would revive the scheme, the Scottish Nationalist Party has said.
All is not rosy throughout the sector, though, as the report also shows that six universities are paying out more for fund-raising activities than the revenue they attract in. It warns these universities will either have to improve their performance or shut down their fund-raising activities.
Tania Jane Rawlinson, director of campaigns and alumni relations at Bristol University who chairs the Ross Group, added that UK universities' approach to fund-raising "has been transformed over the past 10 years".
The authors of the report said that their findings showed that fund-raising – particularly in Oxbridge circles – was no longer "a preserve of the top US universities".
Philanthropic gifts: University donors
Sir Harry and Lady Djanogly
The millionaire textile manufacturer and his wife financed a new chair in sustainable energies technology at Nottingham University. They are closely involved in education in the city – having already set up one of the first flagship academies.
Dame Stephanie Shirley
The former refugee turned software entrepreneur has given £1m to Edinburgh University for its research into autism. She herself had a severely autistic son. She originally came to Britain as an unaccompanied 'Kindertransport' child refugee from Germany.
Michael Moritz
The Welsh venture capitalist gave £75m to Oxford University to attract more students from poor backgrounds. The former Cardiff comprehensive pupil wanted more disadvantaged young people to have the advantage of a top-class university education.
Join our new commenting forum
Join thought-provoking conversations, follow other Independent readers and see their replies