From bacterial robots to synthetic blood cells: The biotech boom at British universities
Imagine bacteria that eats pollution in water or can recycle gold from electronics - the scope of synthetic biology is practically limitless
James H. Bevan
Tuesday 14 January 2014 15:39 Comments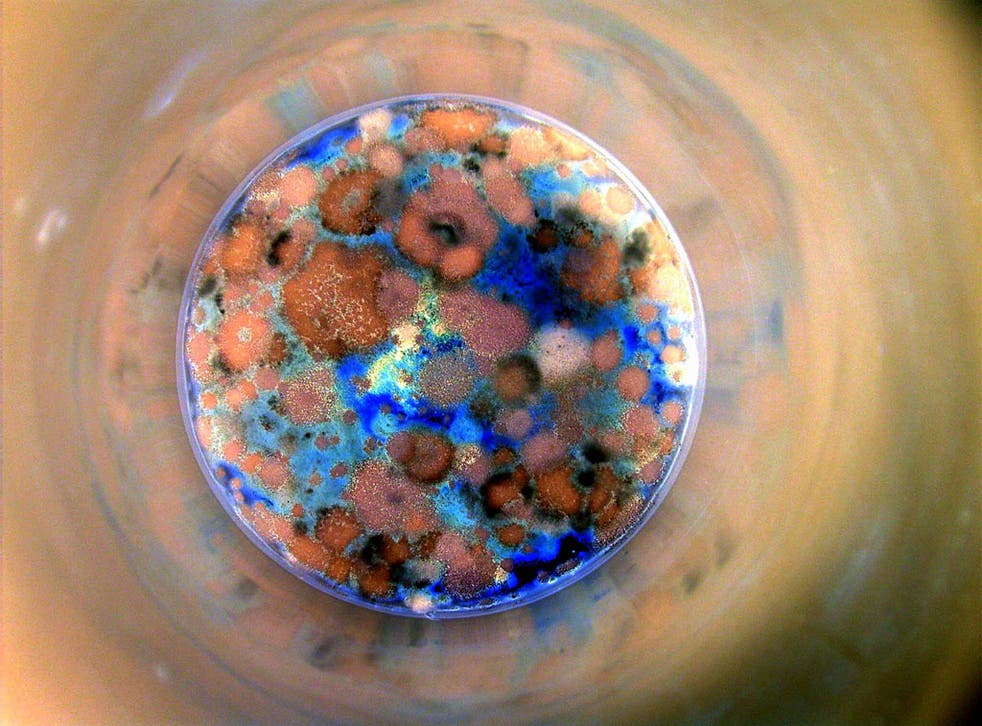 Synthetic biology is unlocking the extraordinary potential of genetic code, inventing powerful new living devices and reinventing existing biological processes. As genomes are mapped, combinations of genes that perform useful functions are continually pinpointed, borrowed, altered and recombined to develop new variants of life with endless possibilities.
As our knowledge of DNA grows, advances in the field are made on a daily basis, allowing scientists to devise innovative new bacteria that can seemingly do anything, from cleaning up pollution, diagnosing diseases, delivering vaccines or sustainably producing scarce chemicals.
At the cutting edge of this innovation are synthetic biology companies combining bioscience, chemistry, information technology and engineering to tailor-make microorganisms that perform useful functions. Each step of the process, from mapping specific genes to designing then coding unique bacteria, through to breeding and testing is developing its own industry as the staggering potential of genetic code is realised.
Synthace is the first company in the UK to specialise solely in the synthesis of new biological production systems, overseeing design all the way through to application. A spin-off from UCL, Synthace uses the university's biochemical engineering facilities to test its innovative biological inventions that have applications for a range of industries.
The UK's innovation agency has taken notice. In March 2013, the Technology Strategy Board awarded Synthace a £500,000 grant in collaboration with UCL and the University of Manchester for the "Rapid Engineering of Cellular Factories". Using the suite of novel technologies at the firm's disposal, the project's ambitious aim is to tune cells that can convert abundant feedstocks such as vegetable oil into high value chemicals such as pigments, fragrances and pharmaceutical ingredients.
"The project will demonstrate a new way of engineering biology, with timescales in months rather than years," explained Synthace CTO Sean Ward, "which will impact sectors across the UK and global economies".
Cellular factories
These new cellular factories not only promise to cut the cost and time normally associated with chemical production, but also waste, risk and energy use.
Announcing the award, Universities and Science Minister David Willetts predicted that synthetic biology will play "an increasingly important part in the global economy over the coming years", observing that the UK "is among the first economies in the world to invest in this exciting area of technology".
Though the commercial applications of synthetic biology are yet to be fully realised, students across the world are continually pushing the boundaries of biochemical science into the realm of science fiction.
The inaugural International Genetically Engineered Machine (iGem) competition began in 2003 as a course at MiT, and over the past decade has grown into a multinational event attracting 204 teams this year. Competing students are given access to a repository of genetic components that are continually submitted by the community, a myriad of building blocks for creating extraordinary bio-machines.
Extraordinary bio-machines
Using this toolkit and introducing new coding sequences, students can design and manufacture new microscopic lifeforms that behave in imaginative ways. Over the years, projects have included bio-luminescent bacteria used for lighting, bacterial alternatives to red blood cells, biosensors, edible organisms, and even E-Coli that emit a pleasant wintergreen odour followed by the scent of banana.
The starting point is typically a simple bacterium programmed with specific sequences of genetic code that give the new organism desirable characteristics. E-coli is favoured by synthetic biologists as it can be grown easily and is well understood, having been studied extensively for the past 60 years. Inserting recombinant DNA from any number of sources, a super strain can be developed to perform virtually any function perceivable.
In November, the main undergraduate prize was awarded to the iGem team at Heidelberg University, who created a program for customising synthesised peptides, going on to demonstrate their platform by designing a bacterial strain that can sustainably recycle gold from electronic components. Runners up TU Munich developed a new type of moss that sequesters pollution from water, while fellow finalists Imperial College were recognised for devising a form of E-Coli that can recycle waste into bio-plastic.
Every project attempts something extraordinary, from detecting and fighting cardiovascular disease or Alzheimer's, creating new forms of environmentally friendly dyes, chemicals or enzymes. The list goes on and on. And these are just the undergraduate projects.
Using similar techniques to synthetic biologists, doctors already have the tools to synthesise skin infused with a patient's cells, and scientists from the Netherlands recently demonstrated that a burger could be entirely manufactured from stem cells. Though the prohibitive costs involved are a barrier today, the computer hardware industry has shown that advanced technologies become increasingly affordable as the envelope is relentlessly pushed. Defying Moore's Law, synthetic biology is on a remarkable trajectory known as a Carlson Curve, with costs tumbling and performance increasing hyper-exponentially.
Responsible innovation
Manufacturing lifeforms or tinkering with DNA to handpick favourable genetic traits will undoubtably raise ethical conundrums, and synthetic biologists have an obligation to innovate responsibly. As we come to terms with the fact that each human is an endlessly complex colony of 100 trillion bacteria, scientists will be continually striving to unlock and harness the secrets of the microscopic world. Though the social and environmental benefits could be huge, public support has to be earned through increased awareness and clear boundaries. The United States and European Union already have strict laws and directives governing genetically modified organisms, and more specific regulation is essential to maintaining public legitimacy as the industry advances.
Even as our understanding of the vast microbiome is in its infancy, we are already seeing advances that boggle the mind on a weekly basis. We could soon see a fully synthesised organism coded entirely with man-made genetic functions that do not exist in nature. Perfected bacterial robots could diagnose diseases and vaccinate, absorb radiation, biodegrade plastic or protect ecosystems. Cellular factories could eventually revolutionise almost every industry, allowing us to manufacture fuel, medicines, chemicals, clothes, materials, or even food with a minimal impact on the environment.
It seems inevitable that in the future we will all be synthetic biologists.
Register for free to continue reading
Registration is a free and easy way to support our truly independent journalism
By registering, you will also enjoy limited access to Premium articles, exclusive newsletters, commenting, and virtual events with our leading journalists
Already have an account? sign in
Join our new commenting forum
Join thought-provoking conversations, follow other Independent readers and see their replies