Government under increasing pressure from students to drop plans to raise university tuition fees
Separate petition from Labour Party against fee hike attracts close to 80,000 signatures in under 24 hours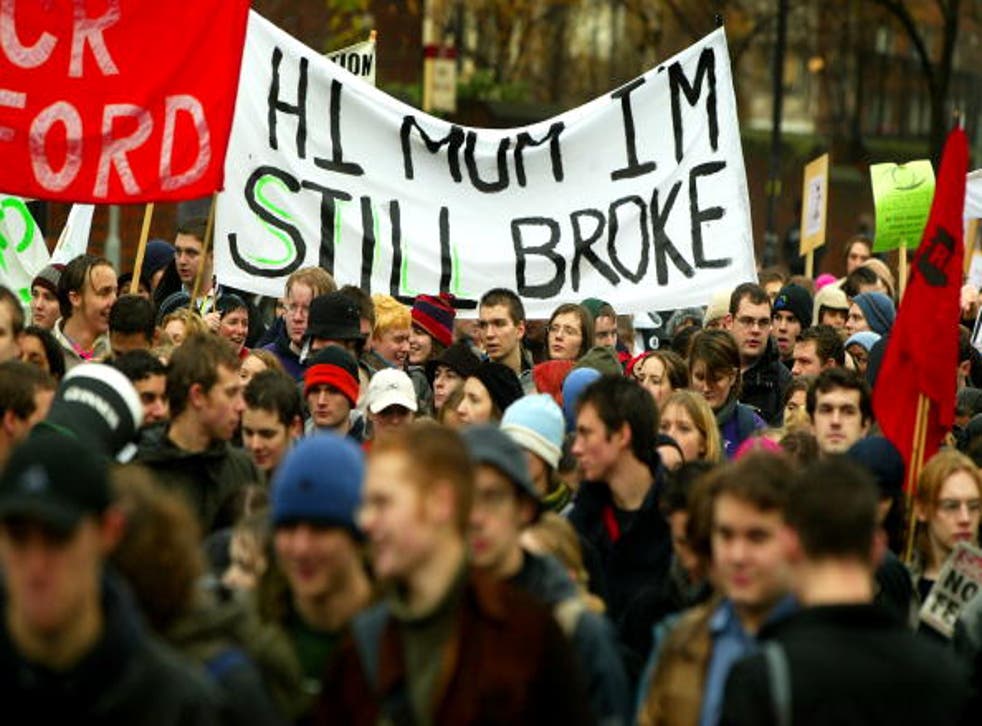 The Government is under increasing pressure to drop plans to increase university tuition fees even further as more than 36,000 campaigners throw their support behind a petition in just four days.
Following the publication of the White Paper on Monday, students and higher education groups expressed outrage after it was revealed institutions that score highly in terms of teaching quality will be able to raise their fees above the maximum £9,000 from 2017.
Now, though, the petition on the Government site is demanding the Conservatives drop plans to allow the further increase, adding: "It has been less than five years since the decision to treble them has priced thousands of students out of getting a higher education.
"The plans to allow top universities to increase fees above universities will price disadvantaged, intelligent students out of a top education."
Student news in pictures

Show all 34
The news comes just a day after the Labour Party launched its own petition, urging signatories to oppose Tory plans to increase tuition fees, a move which will "saddle young people with a lifetime of debt."
Labour leader Jeremy Corbyn also launched the #ToryPriceTag hashtag on Twitter which has been widely used and, so far, the petition has received close to 80,000 signatures in under 24 hours.
Speaking in the House of Commons, Mr Corbyn said: "Students today are more in debt than ever. I want to make it clear to the Prime Minister that he will not get any support from these benches on raising tuition fees."
Mr Corbyn's comments came after a recent Manchester music graduate posted an image of a 13-year-old letter from George Osborne onto Facebook on Tuesday in which he seemed to side with students by expressing his objection to the raising of tuition fees.
In the letter, Mr Osborne referred to an increase as "a tax on learning" and "very unfair," adding: "Students face leaving college with debts of around £18,000. There is lots of evidence that it is fear of going into debt that most puts people from poorer background off going to university."
Students' unions (SUs) have also condemned the White Paper with the team at Manchester University (MSU) describing how it was "deeply disappointed" with the Government's plans.
In a statement, MSU said: "Education is a social good which has benefits reaching far beyond simply what is taught and as such should be free and accessible to all, be that A-levels, apprenticeships, degrees, or other qualifications.
"We believe the HE White Paper is detrimental to higher education and, as mandated by the union senate, we will be doing everything we can to fight against these reforms."
Student protest turns violent
The SUs at Sheffield University and Sheffield Hallam have already voted to sabotage the annual National Student Survey, one of the ways the Government assesses the teaching quality of the UK's universities which will determine which institutions can further raise fees.
Outgoing education officer at Sheffield University, Minesh Parekh, said: "All we have left is to play the Government at their own game, and strike at the heart of their plans." Other SUs are reportedly expected to follow suit.
The Department for Business, Innovation and Skills (BIS) did not comment on the petition, however, a spokesperson told the Independent: "Our higher education reforms are about putting student choice, teaching quality, and social mobility at the top of the agenda.
"Our funding system will continue to be fair and sustainable, ensuring all students with the potential to succeed at higher education are able to secure a place, irrespective of their background."
On the day the White Paper was published, Universities Minister Jo Johnson said: "Our universities are engines of economic growth and social mobility, but if we are to remain competitive and ensure a high-quality education remains open to all, we cannot stand still."
Join our new commenting forum
Join thought-provoking conversations, follow other Independent readers and see their replies