It's a 'like': The IGGY networking site for smart pupils is a hit
'Clever Facebook' project which hopes to entice foreign students here gets a thumbs-up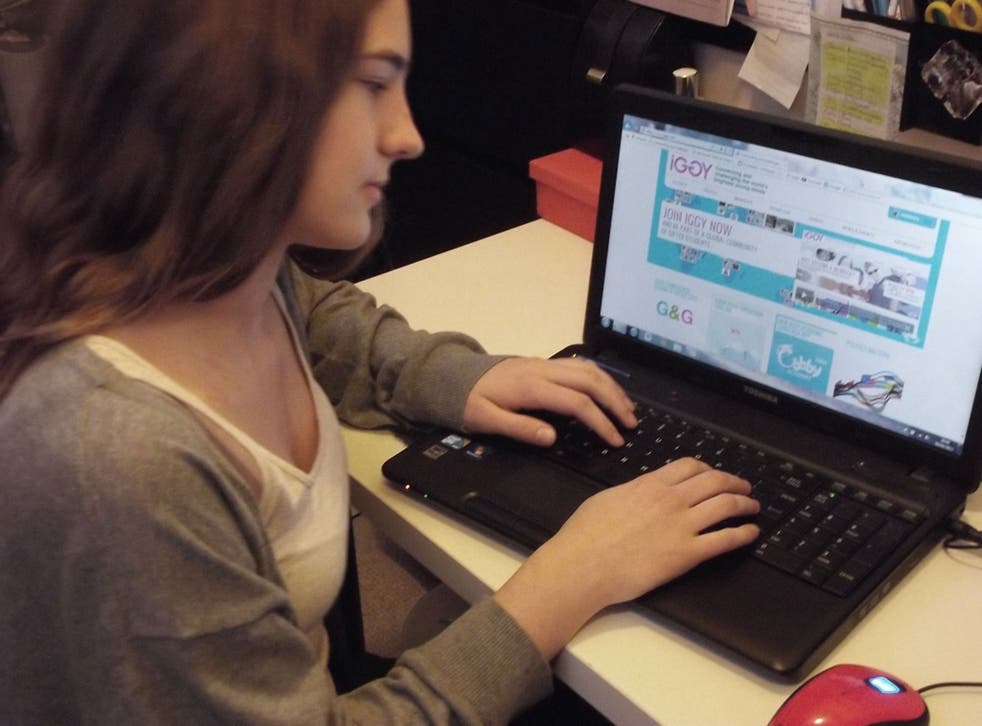 A social networking site, described as a "thinking teenager's Facebook", that aims to prepare bright pupils for top universities, has attracted more than 2,500 members.
The site, called IGGY (the International Gateway for Gifted Youth), has been devised by academics at Warwick University.
It challenges the nation's brightest 13- to 18-year-olds with a series of questions and puzzles aimed at stretching their intelligence, as well as offering them the chance to network with each other. Membership is open to any pupil recommended by their teacher on the grounds of impressing them with their proven ability or potential.
Dr Adam Boddison, academic director of the project, said: "The real test is whether the pupil has the potential to perform in the top five per cent of their peers. You have to be recommended by a teacher or an academic expert who says you can make it.
"It includes those who are already highly performing and a second group who don't always perform in school, and who may not be challenged sufficiently in school."
Once accepted, they can take part in a number of games and quizzes, such as following an expedition by Arctic explorer Mark Wood and predicting how his body will be affected by his travels. In another quiz, students are asked to discuss the connection between cats and maths, including the scientific theory behind how a cat flap works.
The site has also just launched its own young writers' prize and is asking its members to contribute a short story of no more than 2,500 words for a cash prize of £2,000 and the chance to see themselves in print in Litro magazine.
Additionally, the site poses debate questions, such as: "Is it a problem that the average age of members of the House of Lords is 69?"
Membership is open to pupils in the UK and abroad, although 75 per cent of those who have already signed up are from the British Isles. It costs £90 to join but there are subsidies available for disadvantaged pupils. So far the site has been used by students in South Africa, Hong Kong, Singapore and Australia, as well as the UK.
"One of the delights is that students can go on to it without their teacher knowing what they are doing," said Dr Boddison. "They can learn by themselves and for themselves."
The site is a tacit acceptance of the new ways pupils want to learn. Earlier this month, Wikipedia founder Jimmy Wales predicted the boring university lecture will be the first casualty in a major move toward online learning in higher education.
The aim of IGGY is to bolster teenagers' confidence and encourage them to apply to top-ranking universities in the UK.
"It's a bit like building the Olympiads of education," Dr Boddison said. "It's acceptable to strive for excellence in sports but it doesn't seem acceptable in education. Watch this space. We want to change that," he added.
Case study
Imogen Downing has been a regular visitor to the IGGY site since she was introduced to it by her teacher toward the end of last year.
The 15-year-old pupil at Rugby High School for Girls, in Warwickshire, was one of a number at the school selected to become a member.
Since then, she has visited the site almost every other day: "I really like the debates they have and the challenges they give you," she says.
One she recalls vividly is writing an essay debating the use of nuclear power and alternative energies; the topic mirrored that of an essay she was asked to produce in school soon afterward.
She also remembers how much she enjoyed designing a video of water condensation together with Severn Trent Water.
"I really like it", she says of the site. "It's sort of different from schoolwork and very constructive and enjoyable."
Since joining IGGY, she has chatted online with other members, including one pupil from India. They had never met before but became the digital equivalent of pen-pals.
Imogen, whose favourite subjects at school are physics, maths and history, will be taking four GCSEs this summer before starting a new challenge: she will be moving to Scotland and transferring to their education system, sitting her standard exams next year.
Join our new commenting forum
Join thought-provoking conversations, follow other Independent readers and see their replies