Junior doctors' strike: Student support remains strong as 83% tell new poll 'to strike is a fundamental right'
Long-term impact strikes will have on medical students is 'urgent' as UK's pool of talent within healthcare 'looks set to reduce significantly,' says poll's director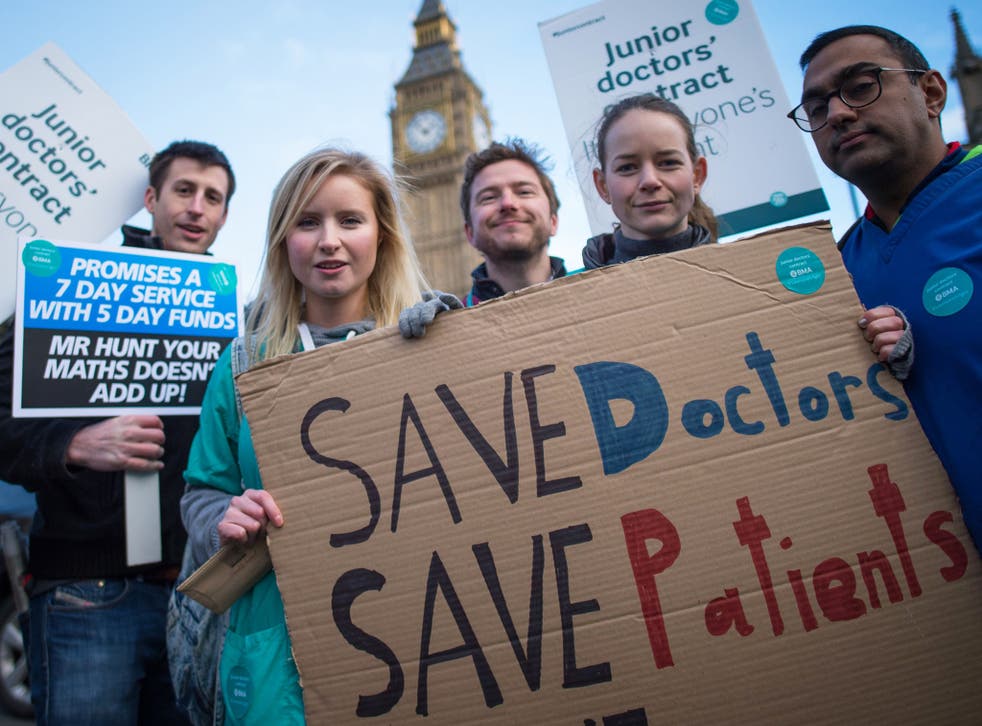 Student support for junior doctors has remained strong following the first round of industrial action taken by NHS staff this week, according to a new poll, despite there being high public support for stoppage.
Forum and wiki The Student Room - which houses the largest online community of medical students in the UK - polled just over 800 students between 12 and 13 January - during the same period of time the first round of outlined strikes was taking place - to find 83 per cent supported junior doctors' right to take action.
The overall consensus showed students are standing with junior doctors in the dispute over a new contract, with general feedback telling the site: "To strike is a fundamental right."
Community director at The Student Room, Jack Wallington, said the poll's results have shown how just how much the student body is continuing to display full backing for junior doctors who have been striking this week, and emphasised how over eight in ten students have been in agreeance with the action.
He said: "Tackling the immediate concerns of junior doctors is important but, arguably, the long-term impact this is having on medical students is even more urgent. Our previous poll revealed 37 per cent of students who had wanted to study medicine no longer want to do so as a result of these changes."
Junior doctors message to Jeremy Hunt
Mr Wallington was making reference to another recent survey the student site carried out which found over a third of almost 1,550 students said they no longer wished to pursue their ambitions to go to medical school any more as a result of health secretary Jeremy Hunt's proposed contract changes and the industrial action being taken by dissatisfied staff.
Mr Wallington continued: "With so many of the smartest students now turned-off from studying medicine, the UK's pool of talent within healthcare looks set to reduce significantly.
"Tackling this wave of negativity and supporting medical students is vital for ensuring the quality of the NHS workforce isn't threatened. These are future GPs, nurses, surgeons, and medical staff - and their views must not be ignored."
Following the strikes which took place throughout Tuesday, the British Medical Association (BMA) said talks facilitated via ACAS between the BMA, NHS employers and the Department of Health will resume on Thursday.
If these do not succeed, the association said it will plan two further days of action between 26 and 28 January, and also again on 10 February which, the BMA said, would result in "full withdrawal of labour."
Join our new commenting forum
Join thought-provoking conversations, follow other Independent readers and see their replies