Keynote speakers declare support for EU at NUS National Conference
Support comes a day after NUS research shows students 'overwhelmingly' back union to remain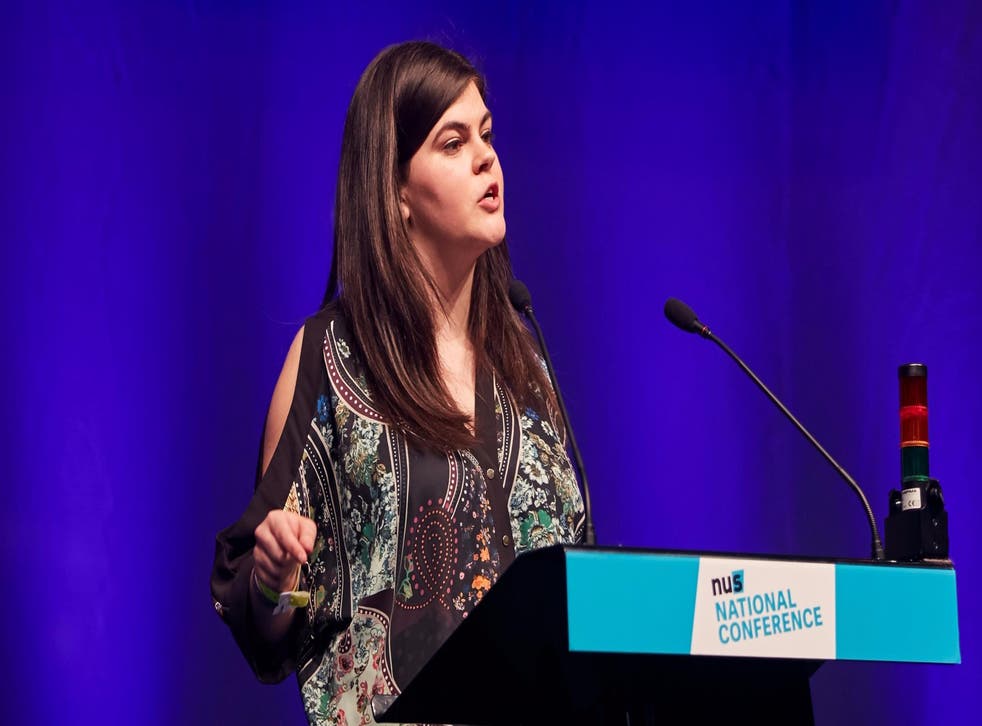 The National Union of Students' (NUS) National Conference in Brighton has opened with keynote speakers declaring their support for the UK to remain in the EU.
In her opening remarks, NUS national president, Megan Dunn, said students "must stand together for a progressive Europe," and added that the NUS would be campaigning for the union to remain over the coming months.
Ms Dunn described Brighton as a "forward-thinking city that looks out to the continent," and said it was "the perfect setting" for the conference as the UK comes closer to the referendum in June.
She continued: "The student voice is too powerful to be ignored in this referendum. We travel, work, and study abroad to a greater degree than previous generations, while, politically, we are involved in pushing for innovation in climate change, international development, and global justice.
"The EU advances and protects the values that Britain's young people believe in, and is a force for tolerance and respect."
The president's comments have come just a day after the NUS published new research which showed students "overwhelmingly" (76 per cent) back the campaign to keep the UK in the EU.
Having polled 1,000 students, the NUS said other key findings showed how 14 per cent of students said they would vote to leave, with a further ten per cent remaining undecided.
Frances O'Grady, general secretary of the Trades Union Congress (TUC), described how Britain's students are facing "huge debts, expensive housing, and an uncertain future" in an insecure labour market.
She told attendees: "It's crucial they make their voices heard during the EU referendum, when jobs, growth, and rights at work will be at stake.
"The latter may not matter much to the likes of Nigel Farage but, if you're working in a bar or supermarket on low pay while you're studying, those rights are worth voting for."
The three-day long conference has been hailed by Ms Dunn as being "the world's largest democratic student gathering."
The meeting will see more than 1,000 people - including some 800 delegates from the UK's students' unions - come together to discuss, debate, and vote on motions and set NUS policy for the upcoming academic year.
Young man on Question Time doesn't know how to vote in EU referendum
Attendees will also elect the political leadership of the organisation, including national president and vice presidents.
The national campaigner - which represents around seven million students from across the nation - said it would be launching its own 'We Want IN' campaign.
The drive will aim to provide support for students' unions across the country to campaign on the referendum, as well as provide policy briefings on why remaining in the EU matters to higher and further education.
Join our new commenting forum
Join thought-provoking conversations, follow other Independent readers and see their replies