Labour launches opposition day debate and annulment motion to halt Tory plans to axe maintenance grants
'Tories have shown they're 'governing from the shadows, trying to force through sweeping changes in committee hoping no-one would notice,' says Labour MP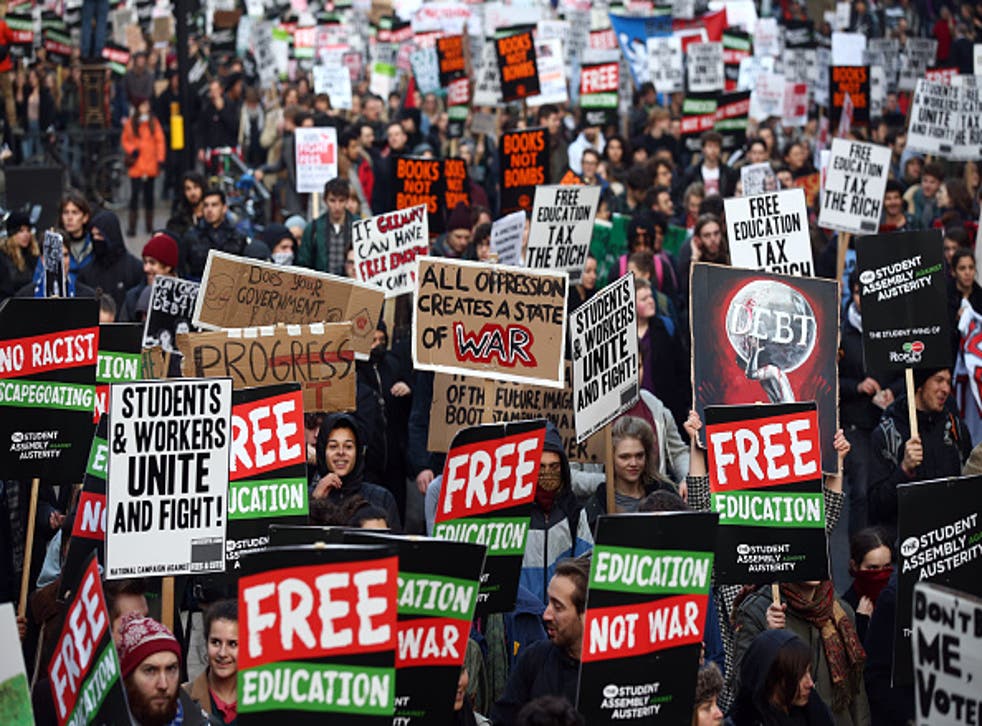 Labour has announced it is to launch a last-ditch attempt to halt Conservative plans to axe maintenance grants which would affect more than half a million of England's poorest students.
The Tories recently caused outrage after they were criticised for not having a debate and vote of the floor of the House of Commons and, instead, choosing to "undemocratically sneak through" the scrap via a committee "most people have never heard of."
The decision to scrap the grants was passed by a narrow margin of just ten Ayes to eight Noes by the Third Delegated Legislation Committee in a small debate which lasted only 90 minutes.
Now, though, the Labour Party has described how it has now tabled an opposition day debate and an annulment motion to take place on Tuesday which, if successful, would "torpedo the Tories' plans."
Labour MP for Wallasey and shadow secretary of state for business, innovation, and skills, Angela Eagle, described how, instead of investing in future generations, the Tories are "betraying" students and "making life harder" for people from the poorest backgrounds.
She said: "Targeting those who are working hard and doing the right thing to better their lot in life leaves the Tories' claim to back those who want to get on in tatters.
"The Tories have shown, yet again, they're governing from the shadows, trying to force through the sweeping changes in committee hoping no-one would notice."
Since the 14 January vote, the Government has faced mounting pressure from the National Union of Students (NUS), students' unions (SU), as well as the public, and there has been significant cross-party opposition to the proposals - as highlighted in the praying motion which included signatories from Labour, the SNP, the Lib Dems, Plaid Cymru, SDLP, Greens, and the DUP.
Speaking about Labour's opposition day debate, NUS president Megan Dunn called for students to urgently reach out to their MPs ahead of Tuesday, and said: "Owing to the efforts of SUs across the country over the past few months - and particularly after [the] targeted lobbying as the Government attempted to bypass MPs and undemocratically sneak the scrapping of grants through an obscure Commons committee - NUS have forced a debate on the issue of the scrapping of maintenance grants.
"This is the debate the Government didn't want us to have. Please contact your MP now - we can still win this fight."
The NUS said those who wish to join in the campaign can do so by contacting their local MP by phone, using a phone script, emailing their MP here, or by tweeting here.
Meanwhile, a petition calling for the prevention of the scrapping of the maintenance grant has, so far, gathered more than 116,000 signatures, meaning Parliament will have to consider it for a debate.
Join our new commenting forum
Join thought-provoking conversations, follow other Independent readers and see their replies