Malaysia Airlines MH17 crash: Donations continue to flood into victim Richard Mayne's chosen charity for Everest expedition
Donations have now passed the £9,000 mark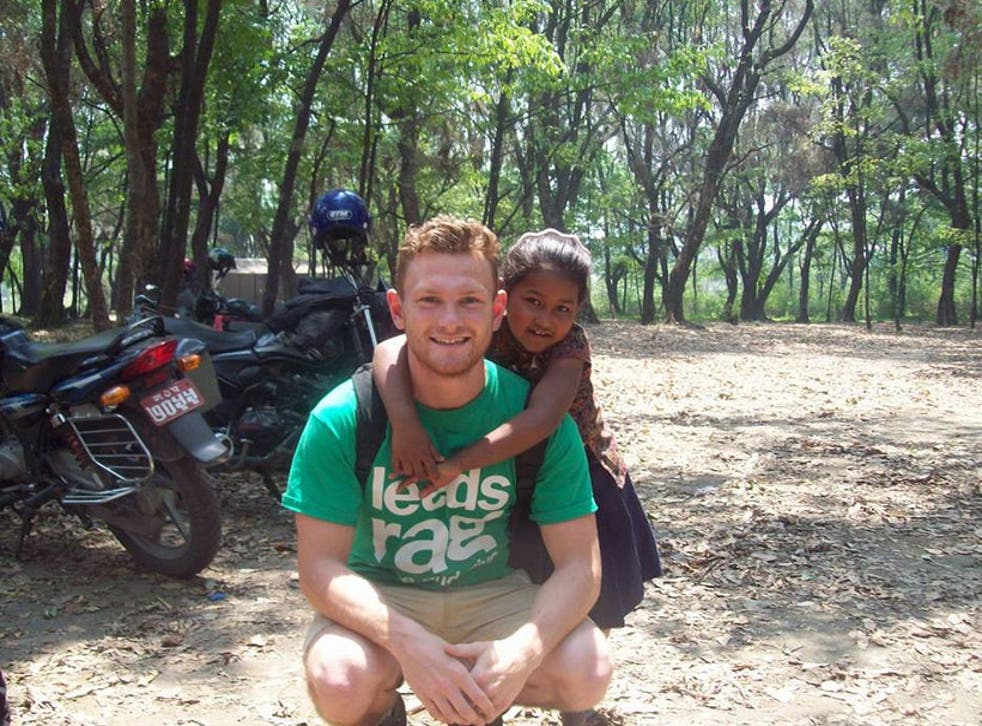 Donations to a charity supported by Flight MH17 victim Richard Mayne have almost doubled overnight to a current total of over £9,000, with several individual contributors pledging as much as £50 to the cause.
Richard Mayne's family said they were "touched" after donations reaching almost £2,000 were made to a Just Giving page he had set up for an Everest expedition in March.
The Leeds University student, one of 10 Britons to die when the Malaysia Airlines jet crashed in Ukraine on Thursday, made the trip to support the UK-based children's charity Kidasha, which works to improve children's lives in Western Nepal.
Since Friday, the Just Giving page has seen a 1363 per cent increase, and is currently at £9,272.16 (the figure stood at £4,785.67 from 289 donations yesterday afternoon) and counting, from 587 donations. The target Richard had aimed to raise was £680.
Richard's aunt Elizabeth Mayne told The Mirror: "It's brilliant to see that people are making donations, as it was a cause close to Richard's heart.
"He did so much for charity and, like the Stephen Sutton appeal, it shows his life wasn't in vain and his memory will be used to raise even more money.
Wellwishers began making donations again on Friday, the day after Richard's death. Some contributors appear to have donated from as far away as Hong Kong.
Grant donated £50 today and wrote: "I hope that Richard's family and friends can take some small comfort from knowing he has given help and hope to the children of Nepal."
Sue D, who donated £10, wrote: "Our thoughts are with Richard's family & friends, who must have been so proud of the man he became. Hoping that his fundraising efforts can be used to get something positive from this tragic episode."
Tom Finn donated £10 and wrote: "An absolute tragedy. You never failed to make us all smile."
Janice Miller, Chief Executive of Kidasha, told The Independent: "We're incredibly grateful for all the donations we have received in tribute to Richard. Since his tragic death we have received over 500 donations, big and small, including some from overseas. Although the reason behind these donations is heart breaking, for a small charity like Kidasha these donations are invaluable and will make a significant and much needed contribution to our work in Nepal.
"People from all over the world have been saddened and outraged by this horrendous incident and thanks to Richard's support for Kidasha, their desire to do something in his memory will massively benefit the children of Nepal – some of the poorest children in the world."
Ms Miller added: "My thoughts are with Richard's family at this terrible time, and I hope that they can take some small comfort from all of the messages on his Just Giving page, which show what a great impact his life has had on both friends and strangers alike; and also from knowing how much he has inspired others and that his legacy will provide a better future for some Nepal's most vulnerable children."
Join our new commenting forum
Join thought-provoking conversations, follow other Independent readers and see their replies