Marching band apologises over accidental 'sex act' formation at halftime show
The Kansas State University Marching Band admitted its Star Trek-themed formation went wrong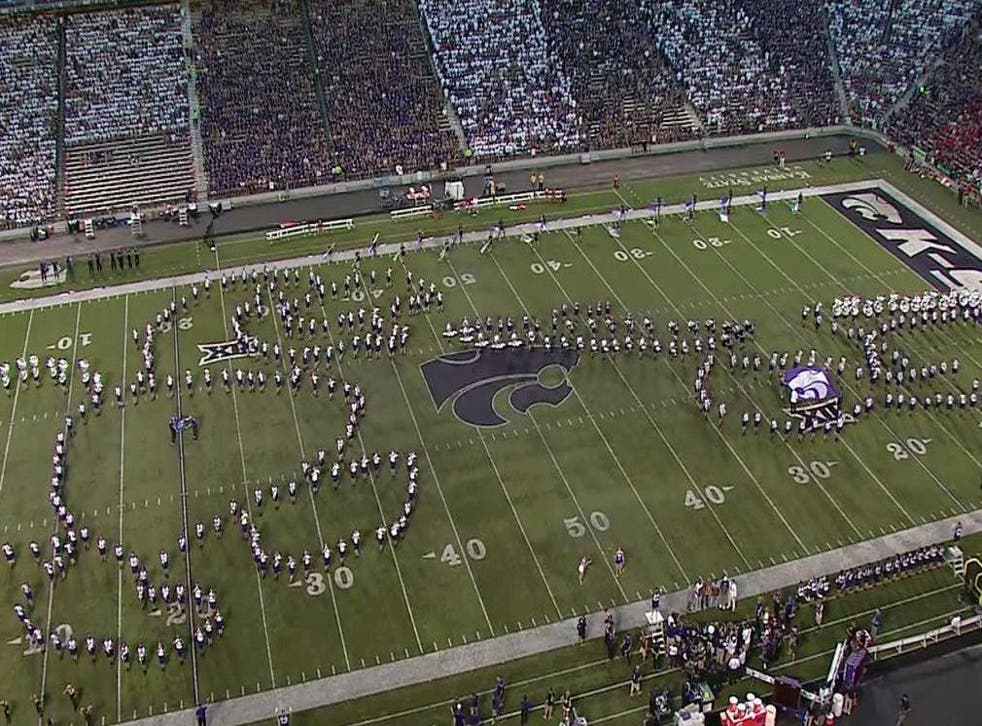 A university in the US has apologised after its marching band accidentally made a formation that appeared to resemble a sex act.
The Kansas State University Marching Band was trying to depict Star Trek's Starship Enterprise battling their school's mascot, the Jayhawk, as part of the space-themed set during the halftime show, according to People.
But observers suggested the formation looked like something else entirely.
Both the marching band and the university's president took to Twitter to apologise for any offence caused.
On the Kansas State marching band's official Facebook page, a statement was issued by the band's director, Frank Tracz, apologising for the inadvertent mishap with a picture of how the formation was supposed to go.
He said: "The chart below represents the drill from tonight's show. There was absolutely no intent to display anything other than the Enterprise and the Jayhawk in battle.
"If I am guilty of anything it would be the inability to teach the drill in a manner that these young people could have succeeded. I do apologise for the misinterpretation and I assure you that I meant absolutely no disrespect or malice toward the University of Kansas."
Join our new commenting forum
Join thought-provoking conversations, follow other Independent readers and see their replies