New London student housing nominated for 'worst building' award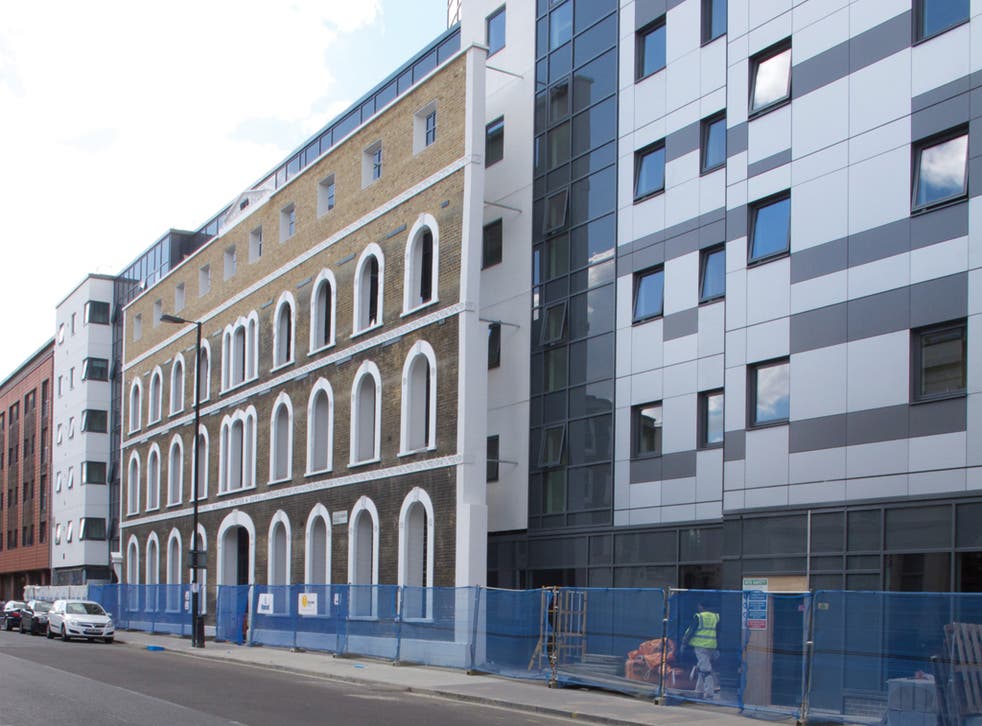 A brand new, multimillion-pound block of student flats in London has been nominated as one of the worst new buildings completed in the last year.
The block, on Caledonian Road in north London, due to open later this year, contains rooms that face directly onto a brick wall and do not meet the legal requirements for daylight.
It has been shortlisted for the 'Carbuncle Cup' in Building Design magazine – an annual award for the UK's worst new building.
Designed by architectural firm Stephen George and Partners LLP for UCL, the building has 23 rooms that face directly onto the back of an older façade. Students are able to view the street only by looking sideways.
A spokesperson for UCL said: "The final design complies with all necessary planning regulations in respect of outlook, amenity and natural daylight."
The 350-room building passed planning regulations only after an appeal in 2010, during which a planning inspector ruled that student rooms could bypass the legal minimum for daylight owing to the average student schedule and lifestyle.
Flats in the complex are being advertised on the UCL residences website at £169.05 for a single ensuite room. These are offered on a 39-week let – coming to just under £6,700. These rates work out at around £730 per calendar month for full-time students.
The new building is on the site of a 19 century warehouse, requiring the retention of the listed façade of the warehouse. As a result the student flats now sit a few feet behind the original façade.
The UCL spokesperson continued: "A challenging aspect of the building design was the incorporation of a locally listed facade into the street scene. The design evolved through in-depth and extensive consultation with Islington Council's planning, conservation and urban design officers."
In the planning appeal it is noted that: "UCL is entirely satisfied with the standard of the proposed accommodation, placing it in the top quartile of the halls occupied by its students in terms of the quality it would achieve."
The appeal further notes that the construction of the rooms ' would not be unacceptably oppressive within the context of the intended typical nature of occupation.'
For more information on the Carbuncle Cup, click here
Join our new commenting forum
Join thought-provoking conversations, follow other Independent readers and see their replies