The Independent's journalism is supported by our readers. When you purchase through links on our site, we may earn commission.
NUS national president candidate Malia Bouattia denies 'anti-Semitism' in open letter
Elections for NUS national president and vice president roles to take place in one week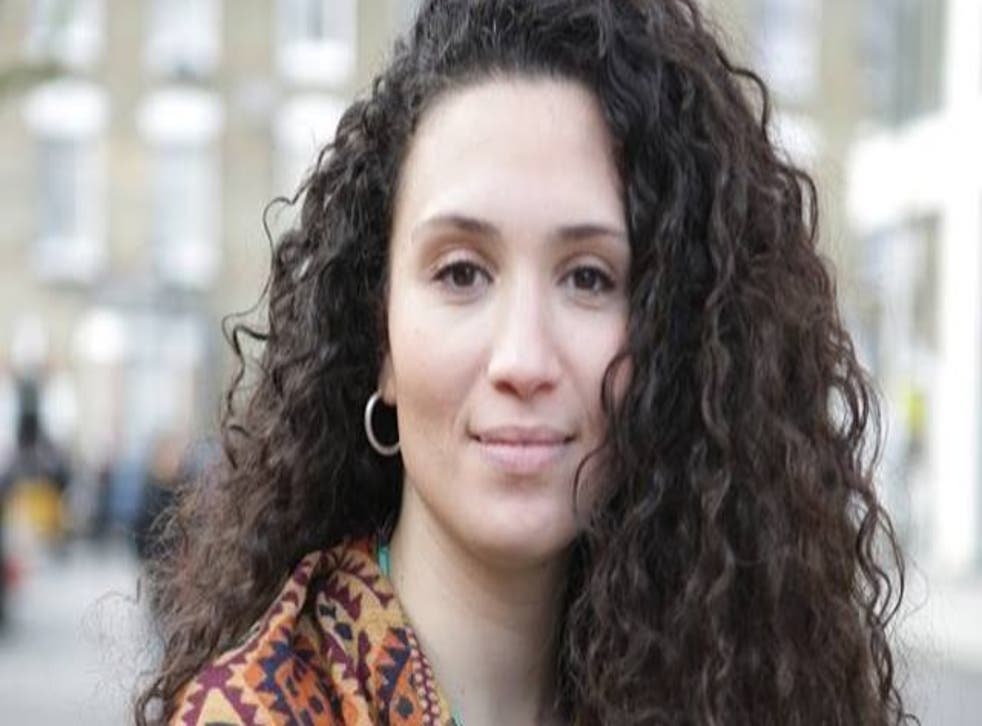 A National Union of Students (NUS) presidential candidate has denied anti-Semitism after more than 50 heads of Jewish student societies asked her in an open letter: "Why do you see a large Jewish society as a problem?"
The leaders issued the letter after being made aware of an article co-authored by Malia Bouattia five years ago in which she referred to the University of Birmingham as being "something of a Zionist outpost in British higher education."
The heads said they also took issue with the fact that Ms Bouattia - who is currently NUS black students' officer - referenced that the institution has the "largest [Jewish society] in the country" when describing the "challenges" she was facing at the time.
The letter added: "We fear that comments such as these will only hamper the amazing interfaith relations present on campuses across the country. Describing large Jewish societies as a challenge is the politics of division and not solidarity which should be the case."
The society representatives further asked Ms Bouattia to clarify her "relationship" with the Muslim Public Affairs Committee (MPAC) - which has been no-platformed by the NUS since 2004 - and its spokesperson, Raza Nadim, who, they said, publicly endorsed her presidential bid on Facebook, something Ms Bouattia responded to by saying: "Thank you."
The society heads concluded: "If you are elected as NUS president, will you continue to interact with an organisation NUS has no-platformed due to anti-Semitism?"
Then, issuing her own open letter in response, Ms Bouattia said she was thankful for being given the opportunity to respond, and wrote that she was "deeply concerned" that her faith and political views were being "misconstrued" and used as an opportunity to "falsely accuse me of anti-Semitism."
She said she had never seen a large Jewish society on campus as "a problem," adding: "I celebrate the ability of people and students of all backgrounds to get together and express their backgrounds and faith openly and positively, and will continue to do so."
Regarding her alleged "relationship" with MPAC and Mr Nadim, she insisted she does not have a relationship, "in any shape or form," with the organisation or the individual in question. She said: "I have always, and will continue to, respect and uphold NUS's 'No Platform Policy'.
"I was not aware of who Mr Nadim was, or his position, when he posted to my wall and [I] responded in the same way I would to any post. This certainly does not constitute a relationship or accept an endorsement; it was just a generic response." She said the post has since been removed "to avoid further doubts."
The representatives had also accused Ms Bouattia of recently explaining at an event at SOAS how the Government's controversial Prevent strategy "is the result of a so-called 'Zionist lobby'."
However, to this, Ms Bouattia said she was criticising the influence of organisations over policy making in the UK, one in particular, which she said she described as promoting "neo-con and pro-Zionist policies."
Ms Bouattia said: "In no way did I - or would I - link these positions to Jewish people, but to a particular (non-Jewish) organisation.
The top 10 universities in the UK

Show all 10
"I am alarmed that you have drawn a link between criticism of Zionist ideologies and anti-Semitism. I am sure many would strongly agree that they are not one and the same, and making correlations between faith and politics is both unfair and unrepresentative."
Altogether, the letter to Ms Bouattia has, so far, gathered over 300 signatures of support.
The Union of Jewish Students (UJS) issued a statement which said Jewish students are "rightly outraged" at seeing a candidate for NUS president who sees their Jewish societies as "a threat."
The elections for NUS national president and vice president roles will be taking place during the NUS National Conference in Brighton from 19 to 21 April.
The NUS said it was unable to comment on the open letters because it was too close to the elections.
The controversy has come just months after allegations of anti-Semitism infiltrated student politics, particularly within Labour groups.
Hollande warns against resurgence of anti-Semitism during Pantheon ceremony
In February, the Oxford University Labour Club (OULC) - the largest student Labour group in the country - became embroiled in an anti-Semitism row following the resignation of one of its chairs after the club decided to endorse Israel Apartheid Week.
Alex Chalmers said he was stepping down from his position because a large proportion of both OULC and the student left in Oxford "have some kind of problem with Jews."
At the annual Board of Deputies of British Jews dinner on Monday, former Labour leadership candidate, David Miliband, described how anti-Semitism "is not and should not be the Jewish community's fight alone." He said: "It is everyone's fight - everyone's responsibility.
"Because it is an assault on all humanity, it is for all humanity to withstand. And, in doing so, we have a responsibility to cross party loyalties, cross religious faith lines, and cross ethnic backgrounds."
Join our new commenting forum
Join thought-provoking conversations, follow other Independent readers and see their replies