The Independent's journalism is supported by our readers. When you purchase through links on our site, we may earn commission.
NUS presidential candidate loses Oxford students' union support after 'anti-Semitism' allegations
OUSU sabbatical team says: 'There are still questions to be answered'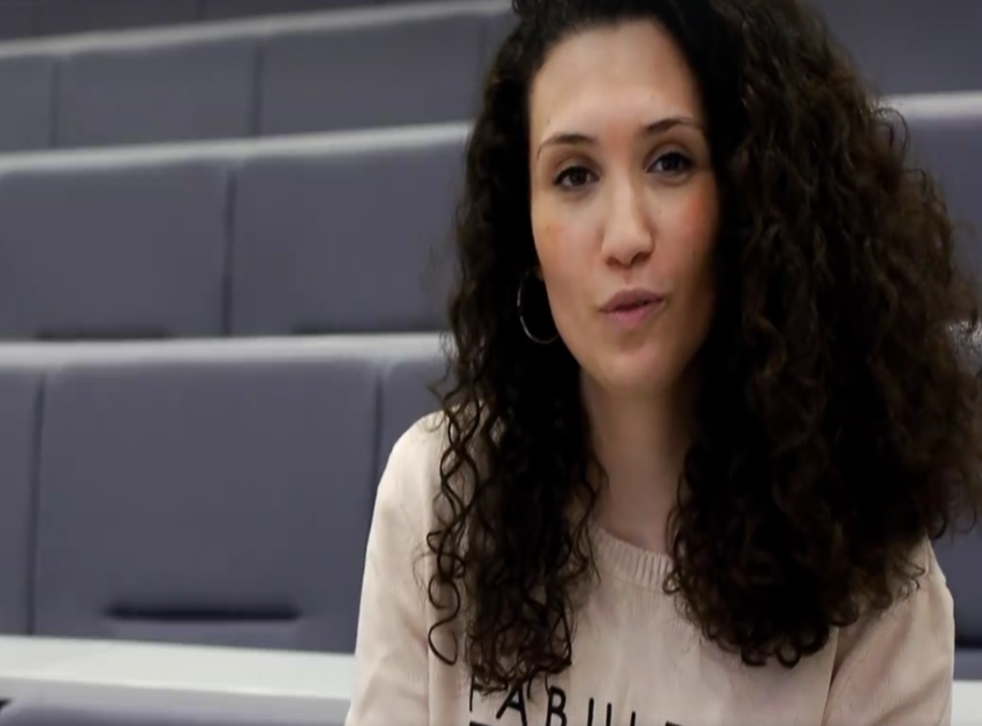 NUS national presidential candidate, Malia Bouattia, has lost the support of a students' union at one of the country's top universities amid allegations of anti-Semitism.
Oxford University Students' Union (OUSU) has said it will not support Ms Bouattia's bid after over 300 heads of student Jewish societies and protesters issued her with an open letter last week, asking: "Why do you see a large Jewish society as a problem?"
Issuing a statement on its website on Monday - the day the NUS National Conference kicked off in Brighton - the OUSU said the sabbatical team "do not believe" Ms Bouattia's response to the letter was "adequate," adding: "There are still questions to be answered.
"As a sabbatical team, we have decided that Becky Howe (as OUSU president, the leader of our delegation to NUS National Conference) will not vote for Malia Bouattia."
Along with Ms Howe, the statement has been signed by all five vice-presidents of the students' union too.
When the allegations of anti-Semitism against Ms Bouattia - who is NUS's current black students' officer - first surfaced, the OUSU said that, if true, it believed she would be "unfit" for the office of national president.
The top 10 universities in the UK

Show all 10
In that statement, the OUSU said it had noted the allegations "with great concern" and, calling on Ms Bouattia to "fully respond," added: "OUSU condemns anti-Semitism and will continue to condemn anti-Semitism in the student movement."
The heads of the Jewish societies issued the open letter to Ms Bouattia after being made aware of an article she co-authored five years ago in which she referred to the University of Birmingham as being "something of a Zionist outpost in British higher education."
The representatives held her to account over a series of other alleged anti-Jewish allegations and, in a response of her own, Ms Bouattia said: "I do not now, nor did I five years ago when I contributed to the article cited in your letter, see a large Jewish society on campus as a problem."
Insisting that she celebrates the "ability of people and students of all backgrounds," Ms Bouattia added: "I am deeply concerned that my faith and political views are being misconstrued and used as an opportunity to falsely accuse me of anti-Semitism, despite my work and dedication to liberation, equality and inclusion saying otherwise."
The Independent has contacted Ms Bouattia for comment regarding OUSU's statement.
Ms Bouattia is standing alongside current NUS national president, Megan Dunn, and Adil Waraich for the highest national role in student politics which would see the elected candidate represent seven million students across the country.
The Jewish societies at Sussex and Brighton have also urged their students' unions to publicly denounce support for Ms Bouattia in the wake of the allegations.
On Monday, co-president of the Sussex Jewish Society, Gábor Székely, wrote to the University of Sussex Students' Union (USSU), urging the team to "publicly condemn Bouattia's distressing comments."
He added: "I strongly urge the USSU representatives to reconsider whether or not Bouattia is a suitable candidate for NUS presidency."
However, according to The Jewish Chronicle, education officer at USSU, Bethan Hunt, replied, and said: "We feel that comments Malia has made have been taken out of context. We have discussed these concerns with Malia and her campaign team and feel that they have been addressed."
Join our new commenting forum
Join thought-provoking conversations, follow other Independent readers and see their replies