Paris attacks: Teachers across France prepare to talk, listen and offer 'a moment of silence' for students in the first week back at school
One teacher says she will wait at the school gates to welcome both students and parents in the hope parents will speak with her about the attacks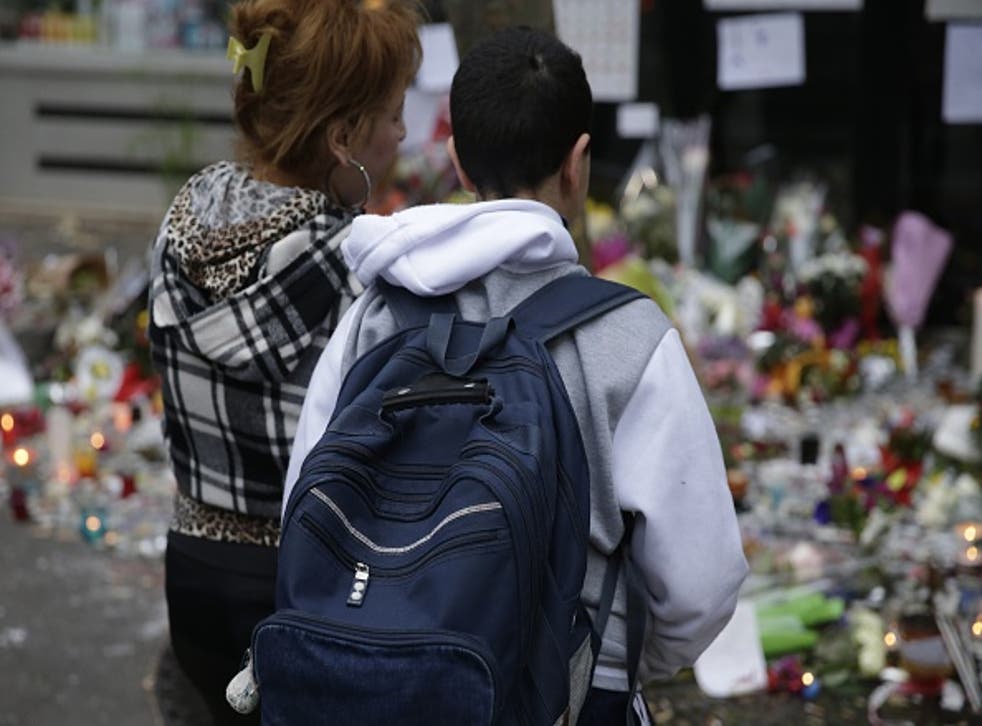 Teachers from across France will be facing one of their most difficult days today. The first day back after a series of terror attacks took place across Paris - leaving almost 130 dead - looks set to see students head to classes with unanswered questions and feeling a tirade of emotions.
After January's Charlie Hebdo attacks, although difficult, it was of utmost importance to carry on with daily life as best as possible, all the while staring terror in the face and sending its advocates the message: 'We will not be broken'. Today, it seems, will be no different.
So just how will teachers and principals across a weeping and melancholy nation work to piece their student bodies back together? HuffPost France asked some about what they think this week will have in store for their students, and what messages they hope to send to them. Here were three of the best responses:
The world mourns Paris attacks - in pictures

Show all 25
Marie-Sandrine, high school teacher - Madame Sandrine described how she was inundated with emails and messages from students - both current and former - to ensure she was okay following the attacks. Acknowledging how they needed to be comforted, she told HuffPost France: "On Monday, I'm going to try to welcome their thoughts with an open mind. 'Do you want to talk about it?' That's how I'll start."
Juliette, elementary school teacher in the south of France - Reflecting on January's attack, Juliette said she didn't address that situation with her kindergarten class, but will speak about Friday's today now that they're older and discuss current events.
She described how, today, she will wait at the school gates to welcome both students and parents, and hopes parents will speak with her too. She added: "I won't speak to them about it on the spot. I'm going to try to let the talking come from the children and try to respond to what they say. It will be necessary to listen to them."
Phillipe Tournier, principal of a Parisian high school - Monsieur Tournier believed Friday's attacks were a lot more 'different and simpler' that the Charlie Hebdo incident because they didn't have 'the same controversial backdrop'. Today, though, he told HuffPost France: "A moment of silence would be the most simple, collective way through which to offer compassion."
See the article in full here, courtesy of Sandra Lorenzo and Alexandre Boudet at HuffPost France. This article has been translated into English and edited for accuracy
Join our new commenting forum
Join thought-provoking conversations, follow other Independent readers and see their replies