PhD student who fell in love with the young man she was mentoring is on trial for handling heroin and crack for her boyfriend - who is himself accused of murder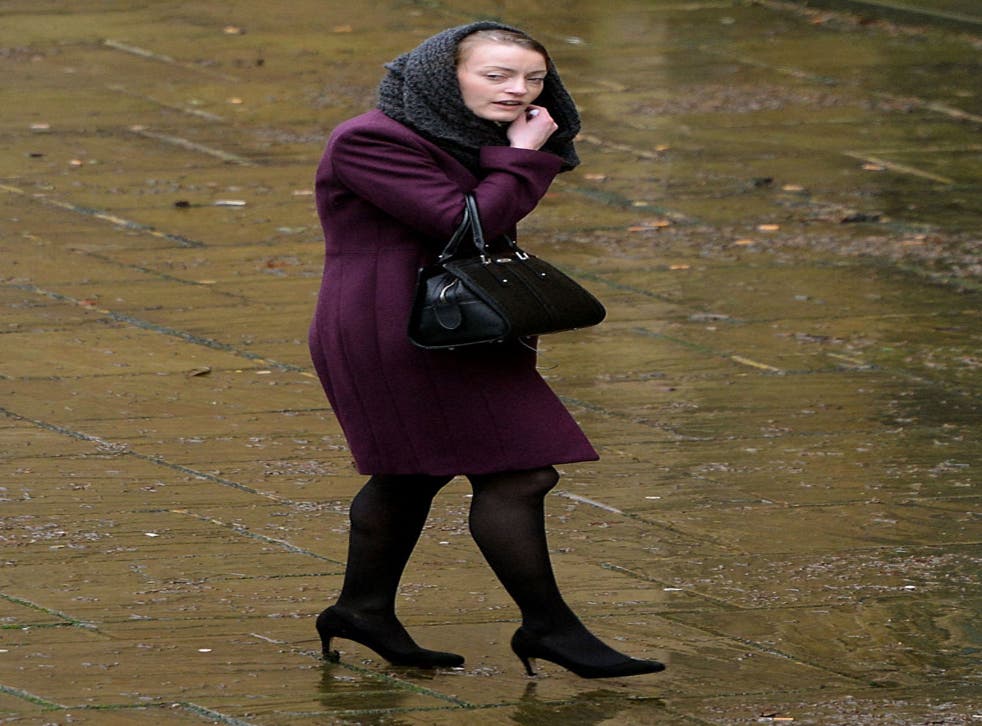 A PhD student with a Masters in sociology and an in-depth knowledge of crime is accused of helping her boyfriend supply heroin and crack cocaine in the months before he and his friends allegedly murdered a rival drug dealer, a court has heard.
Rachel Kenehan, 35, played a "robust, direct and calculating role" in the conspiracy to supply heroin and crack cocaine, spending thousands of pounds hiring cars and making numerous trips from London to Southampton, sometimes covering hundreds of miles in a 24 or 48-hour period, Winchester Crown Court was told today.
Prosecutor Ian Lawrie QC told the court that Kenehan's 20-year-old boyfriend, Pierre Lewis, and his friends, Jemmikai Orlebar-Forbes, 20, and Isaac Boateng, 22, would sometimes deal drugs from the same premises in Southampton as Jahmel Jones, who they are accused of murdering on April 20 last year.
Mr Jones, 23, who was known by the name Lucky, was shot in the head at a flat in St Mary Street, Southampton, Mr Lawrie told the court.
Kenehan, of Hewlett Road, London, denies two counts of conspiracy to supply class A drugs, one count of assisting an offender and three counts of perverting the course of justice.
Lewis, of Castlenau, Barnes, London, Orlebar-Forbes, of Cloudesdale Road, London, and Boateng, of Mill Farm Crescent, Hounslow, London, all deny murder but have pleaded guilty to two counts of conspiracy to supply heroin and crack cocaine, the Crown said.
Mr Lawrie said Kenehan became involved in a relationship with Lewis after applying to a charity which assigns mentors to young men to help them lead a law-abiding life.
She started mentoring Lewis in March 2012 and they became a couple, Mr Lawrie continued.
In the months leading up to Mr Jones's death, Kenehan spent more than £4,000 hiring cars, which were driven up and down the M3 from London to Southampton on a frequent basis, the Crown said.
Sometimes, one hire car would be dropped off and another one picked up just ten minutes later, Mr Lawrie said.
Kenehan also bought her own car, a Ford Focus, at the beginning of April last year.
On three occasions either the vehicles she had hired or the Ford Focus were caught on speed cameras, Mr Lawrie went on.
Each time Kenehan claimed she was driving but pictures taken by the cameras showed a black man behind the wheel, the court heard.
Mr Lawrie said: "How is it that this young lady, with all her ability and intelligence, gets involved in class A drugs?
"It's a short stop beyond that to assist the man she's in a relationship with."
He said that rather ironically, because of her qualifications, she had an in-depth knowledge of crime, and that it was up to the jury to decide whether she was someone with a "misplaced attachment" or whether she had been actively involved.
Mr Lawrie said the defendants had no family and no fixed address in Southampton but would often "cuckoo" in a drug user's home.
One of the flats they used was in a block called Graham House in St Mary Street, Mr Lawrie said.
The property was also used by Mr Jones, he said.
Shortly before his death, Mr Jones and the defendants were spotted several times on CCTV cameras walking up and down St Mary Street, Mr Lawrie said.
The defendants appeared to be searching for Mr Jones who ended up asking one of his customers for help and telling them he was in some sort of trouble, Mr Lawrie said.
The case continues.
PA