Police accused of disproportionate force at ULU chalking arrest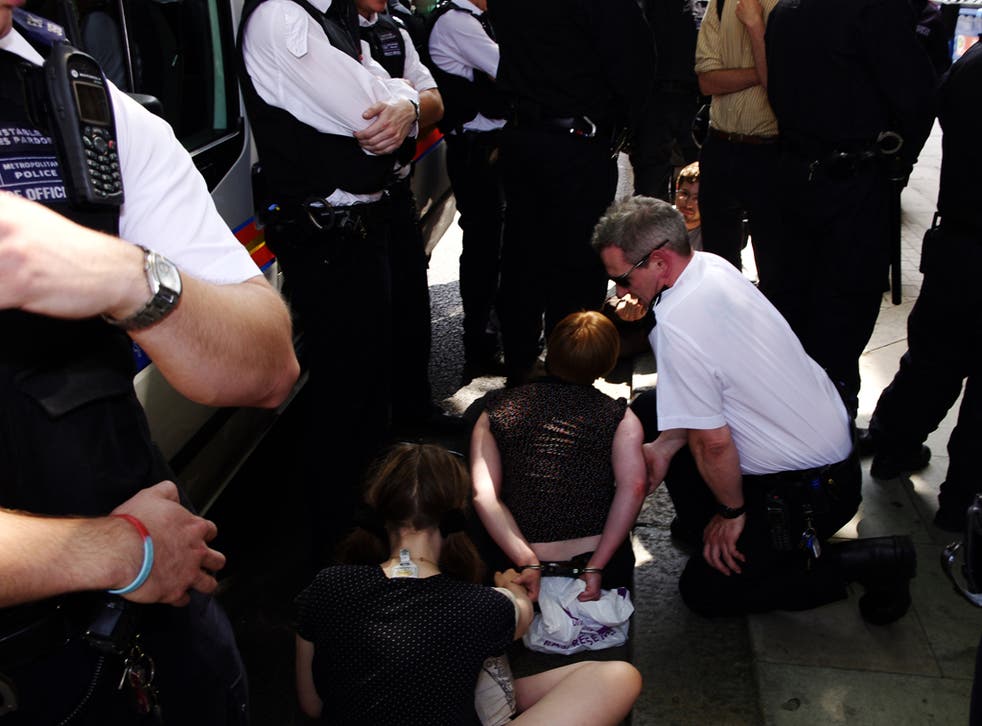 Police have been accused of using disproportionate force after arresting a student protester inside the University of London Union for chalking on university property.
A statement posted on ULU's website by president Michael Chessum claimed that officers entered the building on Malet Street and "assaulted a number of student activists" after university staff asked police to intervene.
The incident occurred this afternoon as part of a protest for the 3Cosas campaign, fighting for sick pay, holiday and pensions for the University of London's outsourced workers. Chalk reading 'sick pay holidays pension now, support the cleaners' struggle' appeared on a memorial plaque at Senate House.
Chessum argued: "Chalk can be washed off- that is the whole point of chalk. If there are "crimes" on campus, it is the fact that many of the people who clean our buildings and cater our events cannot properly take days off when they get sick, have inadequate time to visit their relatives, and work significant periods of their lives with no prospect of a decent pension.
"Universities are supposed to be academic communities. They are supposed to be places in which the freedom to dissent is enshrined, and in which the community can collectively and critically exist. In this case, University managers and the police worked together to attack this. If calling the police is an attempt to intimidate the 3 Cosas Campaign, it will not work."
Chessum also demanded that the University issue an apology and help prevent charges being brought against the protester.
Controversy erupted over the behaviour of police, with students taking to social media to express their anger. ULU's Womens Officer, Susuana Antubam tweeted: "Some called the police on protester who was chalking outside ULU. Now there r being arrested. How the hell does this make sense? It's Chalk".
Oscar Webb, editor of London Student, witnessed the arrest inside the cafe of the ULU building. "I saw two police officers grab a girl. She didn't resist but was lying on the floor. One of her fellow campaigners was hanging onto her so the police began a struggle with him and several others.
A spokesperson for the University of London described the chalking as 'criminal damage' to 'a fragile stone surface, which we have subsequently attempted to restore via our conservation specialist'.
"We understand that the police attempted to arrest the individual for criminal damage but we have no direct information about what is alleged to have taken place at ULU."
A spokesperson for the Metropolitan Police confirmed that they had arrested a 25-year-old woman on suspicion of criminal damage.
The police spokesperson said: 'Additional officers were then called after a group of people gathered and attempted to prevent her from being arrested. She was then also arrested on suspicion of assault on police and taken to a local police station where she remains in custody.
'Any complaint made about officers' behaviour will be thoroughly investigated'.
Join our new commenting forum
Join thought-provoking conversations, follow other Independent readers and see their replies