The Independent's journalism is supported by our readers. When you purchase through links on our site, we may earn commission.
Recent Kean University graduate Kayla-Simone McKelvey charged after 'hateful' racist tweets incited on-campus protests
University 'saddened' after it emerges the Kean graduate was a leader and active participant in anti-racism rallies that took place following the tweets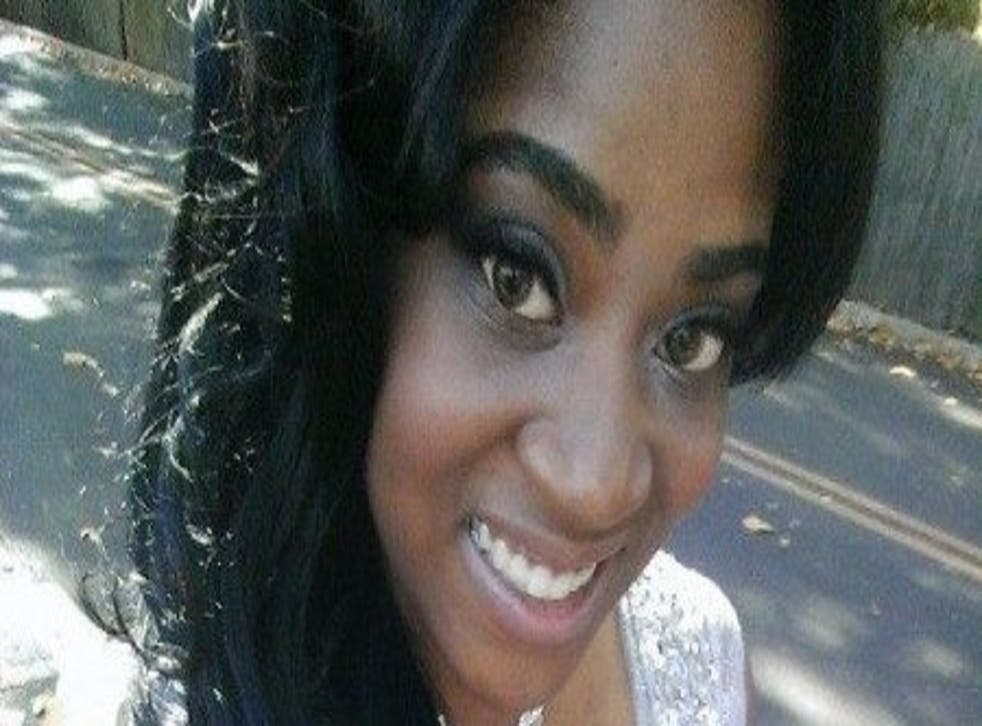 A former student who anonymously took to Twitter to post racially aggressive threats against a university's African-American student body has been charged - and revealed to be African-American herself.
Self-proclaimed activist Kayla-Simone McKelvey, 24 - who graduated from Kean University in New Jersey, US, this spring with a BA in global fitness and wellness - was charged via summons with a single count of third-degree creating a false public alarm, according to the County Prosecutor's Office.
The Kean University Police Department worked jointly with the Union County Prosecutor's Office in the investigation of, what both called, "hateful tweets made to the Kean community" in an investigation which was "vigorously pursued."
Last month, under the alleged Twitter handle 'Keanuagaistblk,' McKelvey tweeted some "potentially homicidal messages," reported Pix11 News. Among them, said the site, McKelvey is said to have written: "I will shoot every black woman and male I see at Kean University," and also: "I will kill all the blacks tonight tomorrow and any other day if they go to Kean University."
As well as other "similarly violent tweets," Pix11 News also added how one of McKelvey's messages even threatened to detonate a bomb on campus.
In a series of race-related protests - which have also been taking place at university campuses across the US and Canada, including Missouri (Mizzou) and Yale - McKelvey is said to have been a leader of the demonstrations against the messages which took place on campus in which black students stood in solidarity with Mizzou and Yale.
In an online message, the Union County Prosecutor and the university's president Dr Dawood Farahi said: "We are saddened to learn that the person allegedly responsible was an active participant in the rally that took place on campus on Tuesday, November 17 and is a former student of Kean."
A second-year student at Kean told Pix11 McKelvey was "kind of respected," and added: "She just plotted this whole thing. All us skipped class the next day, but it was for nothing, really."
In another statement, President Farahi told the student body: "I want you to know the threat assessment that took place immediately upon learning of the situation determined that the tweets did not pose a significant threat to the safety of our campus or our students. I wish I could have told you this sooner but, until now, it could have compromised the investigation.
"As a diverse academic community, we wholeheartedly respect and support activism. However, no cause or issue gives anyone the right to threaten the safety of others. We hope this information will begin to bring a sense of relief and security to the campus community."
Reflecting on recent events, he added: "Two weeks ago students gathered to advocate for social justice and equal rights for everyone, everywhere. This is who we are. This is who, together, we will continue to be."
On her LinkedIn profile, McKelvey - who says she is a "certified personal trainer"- describes herself as being "young, eager and a determined young woman." She adds: "If I could summarize myself in a few words I would say that I am a hardworking person. I have a great work ethic, I'm a team-player but can work independently as well.
"I enjoy collaborating with others to spark different ideas in order to achieve the task at hand. My goal is to inform and encourage people about the benefits of health, wellness and fitness and how they can incorporate those aspects into their daily routine."
A first appearance in the case has been scheduled to be held on 14 December in the Union County Jail courtroom, said the County Prosecutor's Office statement.
Join our new commenting forum
Join thought-provoking conversations, follow other Independent readers and see their replies