Russell Group universities and Cambridge colleges write to Government to be 'exempted' from Freedom of Information Act 2000
Russell Group says 'the cost burden has grown unreasonably,' and adds: 'Universities are not public bodies'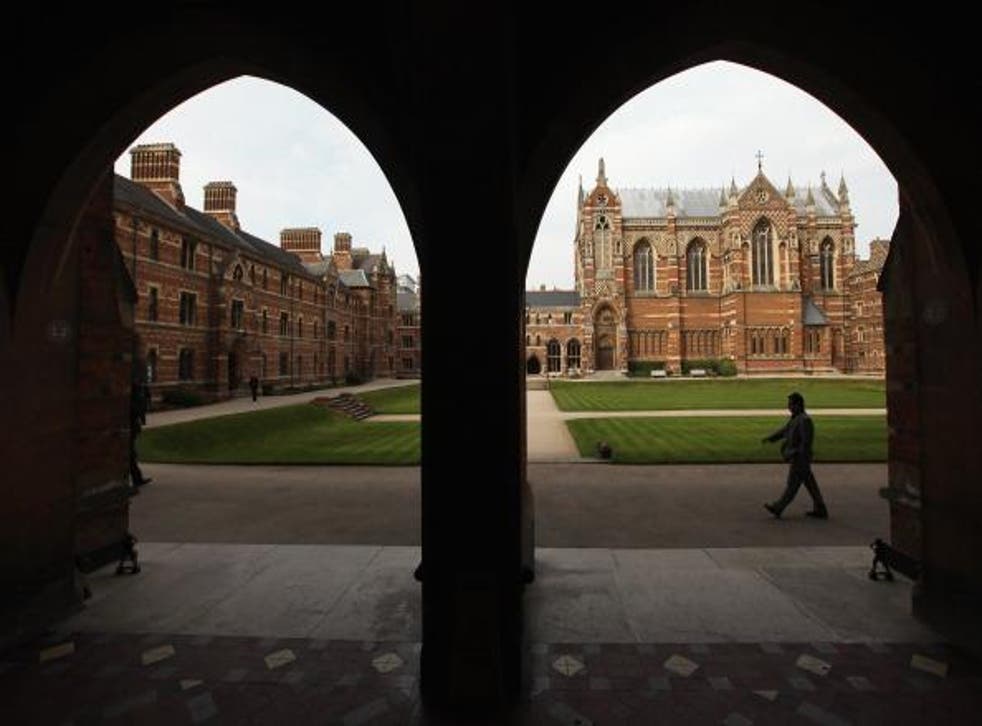 The UK's elite universities have written to the Government to ask they be "exempted" from providing information under the Freedom of Information (FoI) Act (2000).
Established in July, the Independent FoI Commission has been considering the balance between "transparency, accountability, and the need for sensitive information to be protected."
The Government also added: "It [the Commission] is also looking at whether the Act adequately recognises the need for a 'safe space' for government to develop and implement policy and provide frank advice to ministers."
Now, though, after gathering around 30,000 submissions of evidence from groups and organisations from all over the country, the Russell Group of universities, along with the University of Cambridge's 31 colleges, have highlighted why they should be excluded.
In a letter to Lord Burns, chairman of the Commission, the Russell Group's director of policy, Dr Tim Bradshaw, said the FoI requirement has created a "competitive imbalance in the UK higher education market and increasingly burdensome reporting requirements for our universities."
Highlighting the "cost burden," he wrote: "The number of FoI requests submitted to our universities has more than doubled since 2010, from 3,314 to over 7,000 annually.
Read the full letter from the Russell Group (page 29):
"We have calculated the average cost to our universities to process FoI requests is £155 per request. Using this estimate, the cost of processing FoI requests to Russell Group universities has grown from £514,000 in 2010 to £1.1 million in 2014."
Making reference to the Government's latest green paper, universities and other publicly-supported higher education providers, he added, are "increasingly supported by private financing and are effectively not public bodies for the purposes of FoI."
The group of Cambridge colleges also cited reasons of "excessive financial burden" as to why they wish to be exempted. In his letter to Lord Burns, Dr Matthew Russell - head of the office of intercollegiate services for the colleges - highlighted how the annual cost of responding to FoI requests sits at £450,000. He said: "In each of the previous two years, the colleges together received rather over 1,000 requests." When broken down, this would mean Cambridge spends £450 per FoI request - triple that of the Russell Group.
Then, in a paragraph the Press Gazette has described as being "contradictory" - because "most university funding comes from government-administered and subsidised student loans" - Dr Russell continues: "The colleges receive no public funds. They receive student fees which, in the case of most undergraduates, are paid from student loans funded from the public purse. However, those fees are to pay for the education of students."
Read the full letter from the colleges in the University of Cambridge (page 152):
Dr Russell insisted the colleges already publish "a great deal of information" on their websites, and have been encouraged to do so by the Act. However, he said they are often faced with detailed questions, such as student admissions-related ones, and said: "The answers to [these] cannot be given by reference to published material but require substantial work to derive."
9 things we only know because of the Freedom of Information Act

Show all 8
He also hit out at requests the colleges receive which are "plainly commercially driven," and seek information "likely to be sold on for commercial gain." He added: "The colleges have received many requests from journalists seeking to have their work done for them at the expense of the college."
In conclusion, Russell Group recommended universities be exempted from the Act to address "the market imbalance that has been created, to recognise the cost burden has grown unreasonably and, critically, to reflect universities are not public bodies."
After suggesting a £10-per-request charge for any requests - similar to that of the Data Protection Act (1998) - the Cambridge colleges' letter rounded-off by saying the FoI Act should be restricted to "government departments, local authorities, and similar bodies," but then added: "The colleges, in any event, should be outside the scope of the Act, being charities not in receipt of public funds."
Speaking with The Telegraph, however, Conservative MP for Haltemprice and Howden, David Davis, who supports FoI requests, described the aforementioned letters as being "a return to a pre-FoI dark ages."
He told the site: "These people have to remember they are public servants. If you are a public servant you have to accept you are subject to public scrutiny."
Join our new commenting forum
Join thought-provoking conversations, follow other Independent readers and see their replies