Student gender gap in UK universities growing at an 'inexorable' rate, says latest Independent Commission on Fees report
More females are being accepted into universities than there are men applying as Commission says policy-makers have a 'challenge'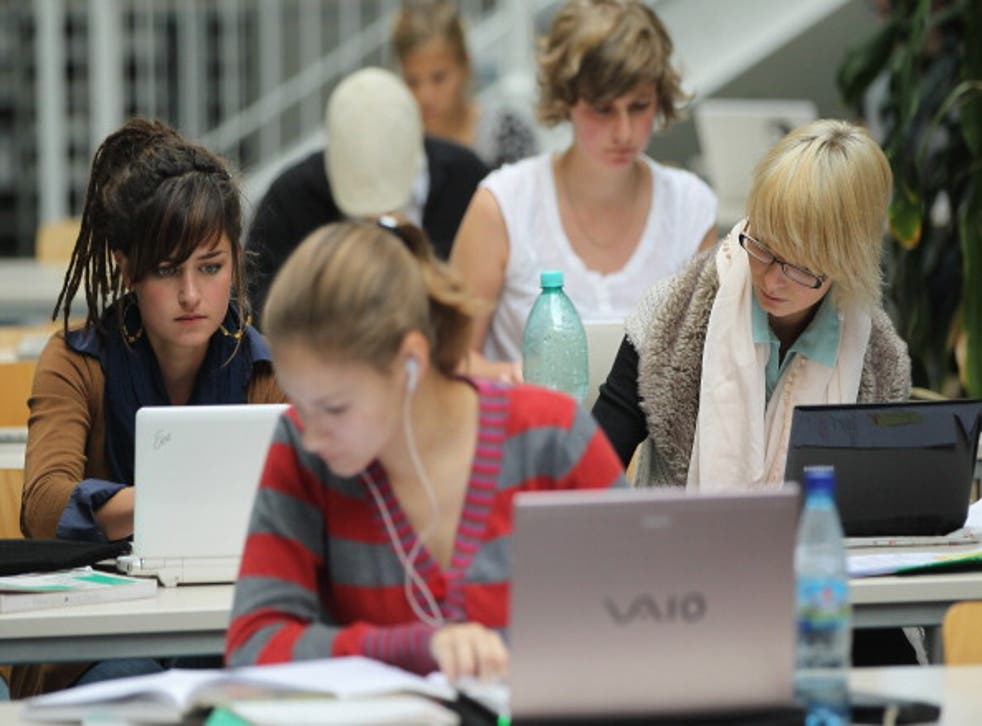 The gender gap in UK universities is growing at an 'inexorable' rate, according to a new report, as more young women continue to be accepted over men.
Set up to investigate the impact of changes to university tuition fees and loans in England three years ago, the Independent Commission on Fees (ICF) found that, within the UCAS system, there are now more females being accepted into universities than there are men applying.
Results showed how 331,210 women applied for a place in the academic year 2014-15, with 250,030 being accepted.
In contrast, 247,080 men applied over the same period, with just 197,420 gaining a university place.
The 18-year-old entry rate for women for the year was just over 34 per cent, compared to almost 26 per cent for men.
Describing the findings as an area of 'possible concern', the ICF said the issue was the particularly high difference in less advantaged areas, where a female school leaver is 48 per cent more likely to gain entry to a university than her male equivalent.
The report says this also points to pockets of the country where there is a cultural challenge to males in particular that could lead to the entrenchment of low income and lack of opportunity.
With the news the gender gap has widened more among less advantaged students since fees came in, with a bigger rise in young women from disadvantaged homes going to university than young men, spokesperson for the ICF, Conor Ryan, described to The Independent why this may be occurring.
He said: "It suggests the information about the new loan repayments may have proved more attractive to young women than to young men – or that young men from disadvantaged areas are less likely to believe the cost of a degree is worth it.
"Either way, there is a challenge here for policy-makers to meet."
With the report also finding UK universities look set to charge £10,000 a year for student fees by the end of the decade, chair of the ICF, Will Sutton, described how, under the current system, nearly three-quarters of students will fail to clear their student loans before they are written off after 30 years.
He added: "The large majority will still be paying off their loans well into their forties, figures that will increase with the abolition of grants and increase in fees."
Join our new commenting forum
Join thought-provoking conversations, follow other Independent readers and see their replies