For the student who has everything: Now they've invented self-cleaning t-shirts
New t-shirts come with special detergent-infused ink - for the really lazy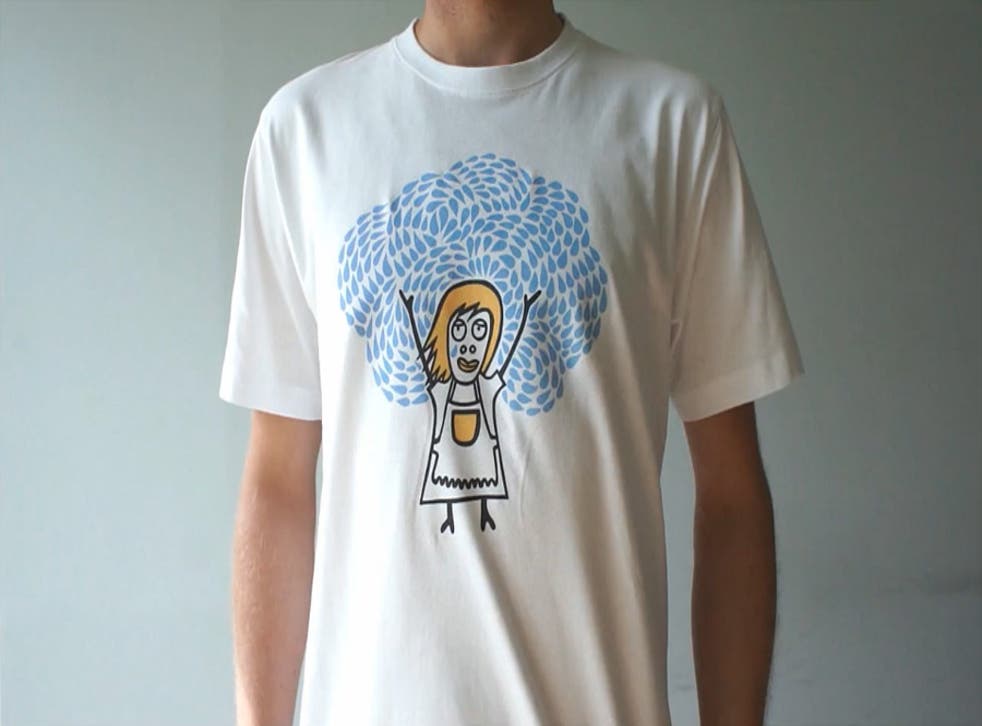 What's the scariest thing about moving to university? Lectures? Landlords? According to one detergent giant, it's laundry.
The Polish branch of Tide claims to have created the world's first self-cleaning t-shirt. Intended to "teach students that washing their clothes is easy", the shirts feature graphics printed with an ink infused with laundry detergent.
A message printed on the inside reads: "Don't let your mommy cry when she sees you in this t-shirt again. When dirty, put into water and let Tide do the rest."
One particular design sure to ease students' guilt is a cartoon of a crying mother – presumably upset over her child's washing – whose tears literally wash the clothing. However, expect your mother's reprieve to be short-lived – the self-cleaning agent has one-time only results. Note also the absence of a paternal equivalent.
While the student population may see the tag line "My First Adult T-shirt" as a patronising perpetuation of stereotypes, the fashion world has embraced nanotechnology for years.
Cornell University's Textiles Nanotechnology Laboratory bridges the gap between textiles and nanoscience, modifying materials and even creating new ones. Juan Hinestroza, the director of the lab recently commented: "Fashion designers see garments as an expression of creativity; chemists see garments as a collection of molecules. Now we can take these molecules and create fashion with function."
An innovative solution, certainly, but perhaps next time Tide should print alternative instructions on the inside: "Do not wear if there's a chance of rain."
Join our new commenting forum
Join thought-provoking conversations, follow other Independent readers and see their replies