The Independent's journalism is supported by our readers. When you purchase through links on our site, we may earn commission.
Students to march on Westminster to protest tuition fees
National Campaign Against Fees and Cuts hopes thousands will turn out in November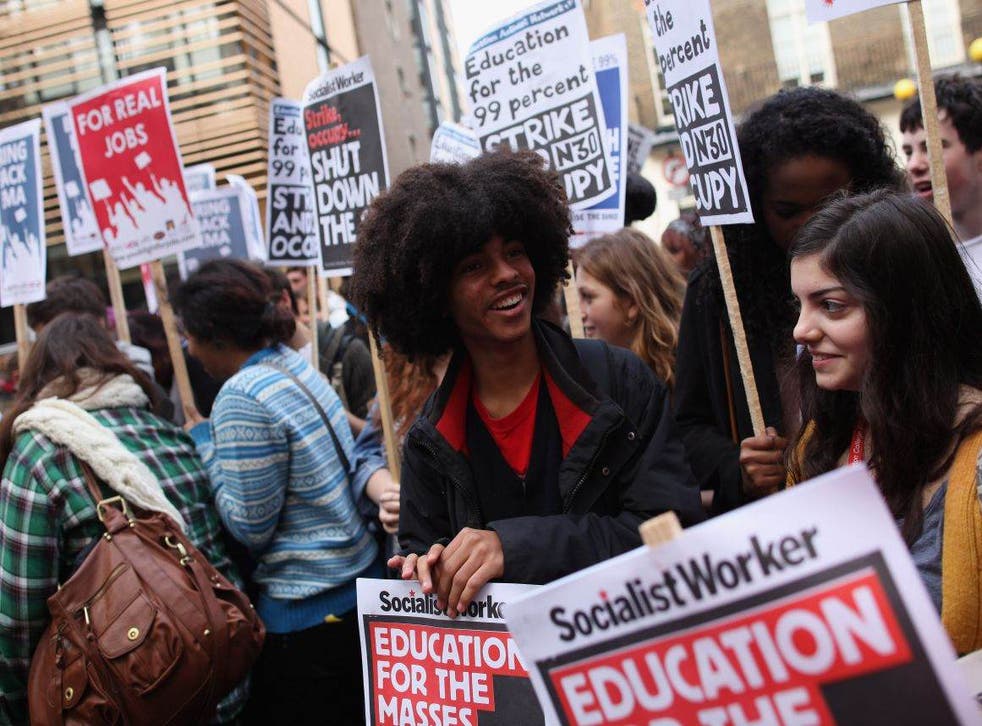 Thousands of students are set to march on Parliament next month with demands for free education.
A demonstration organised by the National Campaign Against Fees and Cuts, the Student Assembly Against Austerity, and the Young Greens will see large numbers of students march through London and rally outside the Palace of Westminster to protest tuition fees and education cuts.
The action, which is also being supported by the National Union of Students, will take place on Wednesday 19 November as part of a wider free education campaign in the run up to next year's general election.
Aaron Kiely, the organiser of the Student Assembly, said: "We are constantly told by the Tories that there is no alternative to sky-high tuition fees and a lifetime of student debt.
"But just this month Germany scrapped tuition fees, proving once more that free education is possible and that's it is just a matter of the government's priorities.
"That is why the student movement in Britain will be turning up the heat on politicians between now and the General Election. Our national demonstration on will see thousands of students march through the streets of London to Parliament, demanding an end to tuition fees, education cuts and student debt."
Beth Redmond, from the National Campaign Against Fees and Cuts, said: "Four years on from the election of the Coalition, it is clear that fees have failed. Whole areas of higher and further education are now off limits to anyone without rich parents, and education workers are being squeezed, sacked and outsourced.
"We are calling this demonstration to take the fight to the Government and to demand a public education system that serves society and is free and accessible to everyone."
The demonstration is planned to begin at Malet Street and proceed to Parliament via the Strand, Trafalgar Square and Whitehall.
Join our new commenting forum
Join thought-provoking conversations, follow other Independent readers and see their replies