Thousands of students abandon lectures to take part in Day of Solidarity over 'dissatisfaction' with Government's immigration policies
NUS says: 'The Government's anti-immigration policies have become intolerable'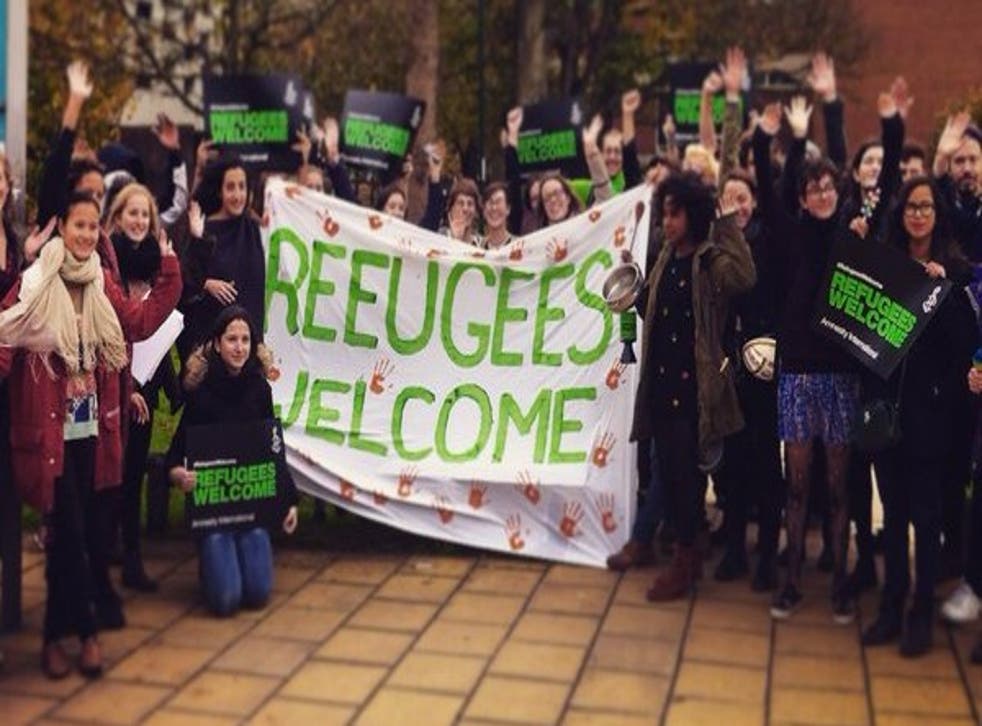 Students from across the UK have been abandoning classes today to take part in a national walkout demonstration to highlight their dissatisfaction with the Government's immigration policies.
Organised by the National Union of Students' (NUS) International Students - and backed by the National Campaign Against Fees and Cuts (NCAFC) and the NUS - the NCAFC said today's Day of Solidarity event aimed to encourage all students to stand in solidarity with migrants and tackle anti-migrant rhetoric and policies in the UK.
Students were urged to walk out of classes, and hold rallies, demonstrations, and stunts to show their support.
Describing how 'the Government's anti-immigration policies have become intolerable', the NUS added: "The difficulties faced by international students are not isolated but are part of a wider agenda to keep away migrants and pander to the far-right."
Raquel Palmeira - the NCAFC LGBTQ representative - said: "We don't just want nicer immigration laws for international students; we are demanding a world without borders and with free migration."
A mock checkpoint was set up at University College London (UCL) where students were asked to sign in at a 'border' before entering. Palmeira added: "This might seem like a stunt but it is a reality for many international students who have their attendance monitored and live under the threat of deportation if they don't find work."
Mostafa Rajaai - the NUS international students' officer - described how the protestors had wanted to send 'a clear message' to the Government 'that students in this country overwhelmingly reject the attitude and direction' the UK has adopted regarding immigration.
Student protest: Video shows arrest - 'What sort of justice is that?'
He added: "The failure to respond adequately to the refugee crisis, the mistreatment of international students, and the constant attacks on migrants' rights are all part of the wider anti-migrant sentiment which is on the rise in the UK political establishment and we wholeheartedly oppose it."
The NCAFC's international representative, Alex Norman, also reiterated the importance of the day's events and said: "We also express solidarity to those in Paris and Beirut, where students will have been many of the victims and those who will now face victimisation and heightened racism because of them [the policies]."
Join our new commenting forum
Join thought-provoking conversations, follow other Independent readers and see their replies