'Thousands' of students expected to protest for free education in London
Activist group says a surge in support for Jeremy Corbyn could bring more students out to this year's demonstration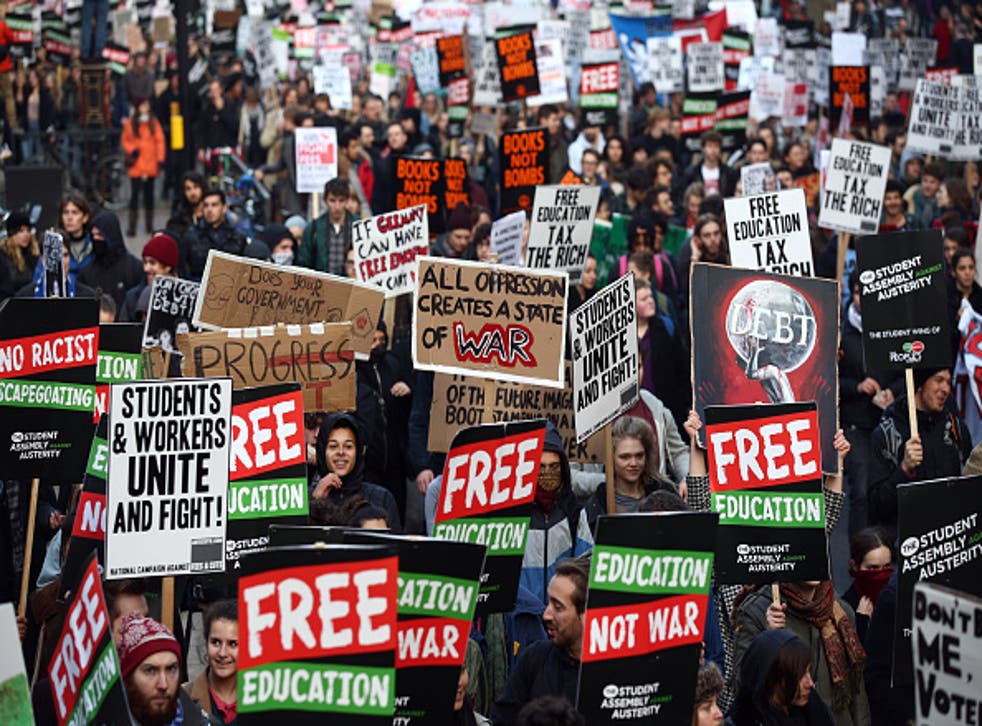 A demonstration calling for free education through the streets of London is expected to attract thousands of students in the capital next month, an activist group has confirmed.
The National Campaign Against Fees and Cuts (NCAFC) said its cause is backed by the National Union of Students (NUS) after a similar march from last year drew more than 10,000 people.
The NCAFC added how protestors are hoping to link their campaign to the Corbyn surge and also want to boost turnout and impact with the support of the Labour leader.
Responding to the Government's announcement that maintenance grants will be cut from 2016, the group's Callum Cant described how the move will put the poorest students in the most debt and, if implemented, the policy will do 'irreparable social damage'.
He added: "On 4 November, we'll be marching on the Department for Business, Innovation and Skills, which is the headquarters for this attack on education. Until they make a U-turn on this disgusting policy, students will apply more and more pressure."
Member of the NUS National Executive, Sahaya James, hit out at the Conservatives for attacking further and adult education, warning how it could be 'all but lost' by 2020. She said: "With five years of the Tories ahead of us, and a further assault on student funding with the scrapping of maintenance grants to accompany the already lost EMA, education is set to become ever more exclusive and free of diversity.
"Now is the time for FE students to lead the fight for a free, accessible, and liberated education."
With tuition fees already steadily rising, Chancellor George Osborne further angered students from across England and Wales this summer by announcing how maintenance grants for poorer students are to be scrapped and replaced with loans instead from September 2016.
Despite a backlash, he stood by his decision, saying the move will bring greater 'fairness' to the higher education funding system, saving £2.5bn before the next general election.
As well as voicing their stance on the cost of higher education, the NCAFC said the demonstration will also call for an end to the 'scapegoating and deportation' of international students and for more support for refugees.
Alasdair Clark, Vice President Education at Fife College in Dunfermline, described how next month's demonstration will also be an opportunity to 'collective strength' to the Government in Scotland as well as Westminster.
He said: "Scottish students demonstrated in force earlier this year to try to prevent the deportation of Majid Ali, a student at City of Glasgow College.
"We are determined to take the fight against all deportations to a national level by demonstrating at the seat of power."
Join our new commenting forum
Join thought-provoking conversations, follow other Independent readers and see their replies