Universities warn new anti-extremism measures could threaten freedom of speech on campus
New requirements will force higher education institutions to vet speakers and events, as well as bringing in 'appropriate IT policies' to prevent radicalisation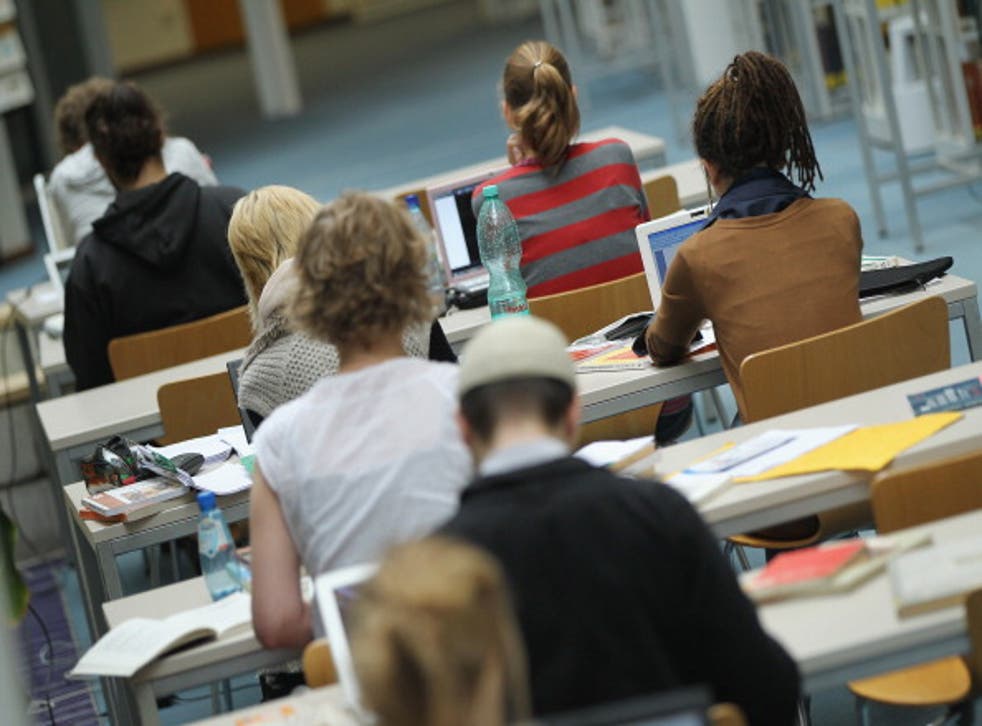 Universities and colleges are urging the Government to listen to "principled and practical" concerns over new counter-terrorism laws they say could threaten freedom of speech.
Institutions will be legally required to enforce policies intended to prevent radicalisation by Monday, including vetting speakers and having "appropriate IT policies" possibly allowing increased surveillance.
David Cameron said the measures were necessary to tackle extremism, which he called "the struggle of our generation".
"All public institutions have a role to play in rooting out and challenging extremism," the Prime Minister said in a statement.
"It is not about oppressing free speech or stifling academic freedom, it is about making sure that radical views and ideas are not given the oxygen they need to flourish.
"Schools, universities and colleges, more than anywhere else, have a duty to protect impressionable young minds and ensure that our young people are given every opportunity to reach their potential."
Downing Street's announcement came on the day the head of MI5 gave his first ever live interview to argue that intelligence agencies needed increased powers to carry out electronic surveillace.
Following the National Union of Students' (NUS) opposition to measures contained in the Counter-Terrorism and Security Act 2015, universities minister Jo Johnson wrote to union leaders to "remind them of their responsibilities", a spokesperson for Downing Street said.
The letter said universities were an important arena to allow extremist views to be challenged and that the Prevent programme would protect academic freedoms.
"Ultimately, the Prevent strategy is about protecting people from radicalisation," wrote Mr Johnson, who is the younger brother of Mayor of London Boris Johnson.
"It is therefore disappointing to see overt opposition to the Prevent programme."
A spokesperson for the NUS said it would continue to raise "legitimate concerns" about the impact of the new laws on student welfare.
"Criticism and debate is at the heart of the policy-making process, and so we would encourage government to listen and reflect on the legitimate concerns that exist to their agenda, rather than attacking organisations for simply not agreeing with their approach," she added.
"As students' unions are not public bodies, and therefore not subject to the (Counter-Terrorism and Security) Act, it's confusing that the government are so focused on our work.
"NUS is a campaigning organisation so our opposition to this agenda – based on both principled and practical concerns, and passed at our most recent National Conference - is both valid and appropriate."
The University and College Union (UCU) also warned that the plans risked creating mistrust between lecturers and students, and threatened freedom of speech.
Sally Hunt, the general secretary, said the best response to terrorism would be to retain "open democratic spaces" rather than closing down debate.
She added that although institutions would honour their responsibility to ensure the safety of students and staff, and prevent events supporting hatred, violence or unlawful activity, universities and colleges "must continue to cherish and promote academic freedom as a key tenet of our civilised society".
"It is essential to our democracy and right to freedom of speech that views are open to debate and challenge within the law," Ms Hunt added.
The Government's new Extremism Analysis Unit claimed that least 70 events featuring "hate speakers…that aimed to undermine core British values" were held on UK campuses last year and claimed that young people make up a "disproportionately high" number of terror suspects and extremists who have travelled to join Isis in Syria and Iraq.
Timeline: The emergence of Isis

Show all 40
A press release from Number 10 listed a series of convicted terror offenders who plotted attacks during their time at university or were radicalised while studying.
They included Umar Farouk Abdulmutallab, who was convicted for being part of a plot to bomb a passenger flight to Detroit in 2009, while he studied at University College London.
Aqsa Mahmood, who travelled to Syria to join the so-called Islamic State in 2013, had dropped out of her radiography course at Glasgow Caledonian University and several people arrested for allegedly attempting to join the group are students.
The Government's extremism taskforce will convene today at a meeting chaired by the Prime Minister.
Join our new commenting forum
Join thought-provoking conversations, follow other Independent readers and see their replies