University tuition fees of £9,000 do not reflect 'quality of teaching', says leaked Government memo
Labour's shadow minister for universities says leak is 'a shocking admittance of failure'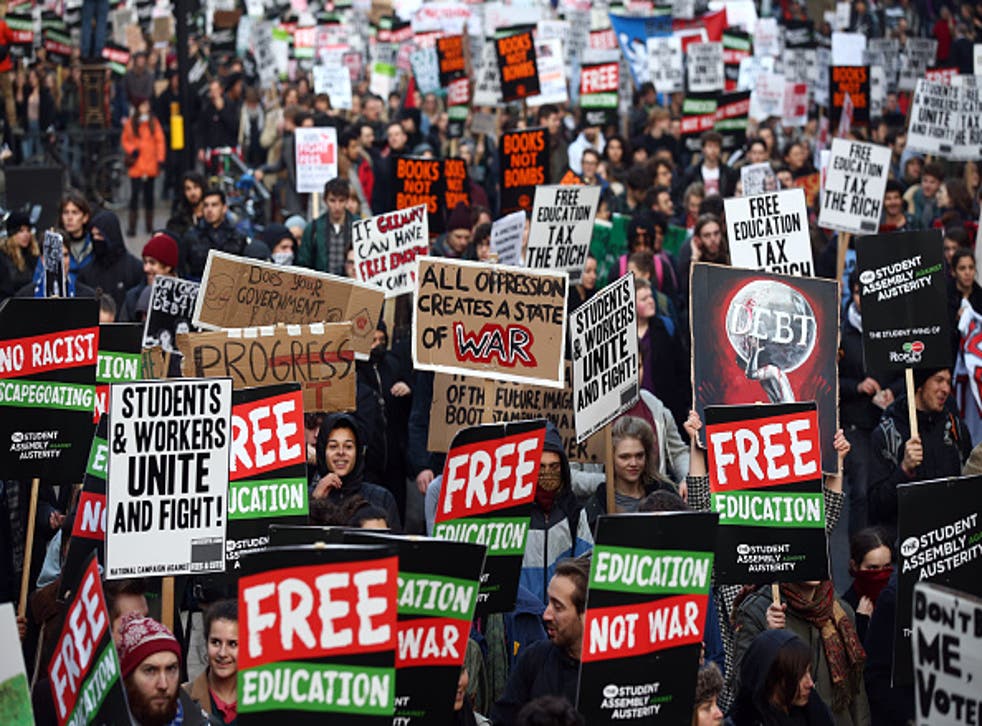 Government ministers are questioning whether tuition fee costs of up to £9,000 at some of the UK's top universities can be justified given the "quality and intensity of teaching."
As reported by The Telegraph, the revelation has come to light after images of a private memo were leaked on Monday as an unnamed official carried meeting notes from Number 10 to the Cabinet Office.
The site reports how the notes have highlighted previously unknown errors regarding the higher education sector, including the fact that "price competition hasn't emerged," a reported confession that poor institutions are charging the maximum amount, despite a lack of quality.
Although partially covered, the memo can be seen to read: "Education across the spectrum - from some in the Russell group to courses … through FE [further education] colleges - do not offer the quality and intensity of teaching we expect for 9k."
The Government has also been accused by Labour of "throwing in the towel" on getting poorer students into higher education following the leak.
The top 10 universities in the UK

Show all 10
Another section of the notes makes reference to the Government's goal of doubling the number of young people from disadvantaged backgrounds heading to university by 2020.
It appears to read: "BIS think we will never achieve this from the established sector alone (probably because of a combination of high entry requirements and reluctance to expand too fast) - and the extra boost in access could come from growth by alternative providers."
Labour's shadow minister for higher and further education, Gordon Marsden, described the leak on social media as "a shocking admittance of failure," and said: "[It] shows what ministers really think of David Cameron's flagship policy."
The Independent has contacted Mr Marsden for further comment. However, speaking to The Telegraph, he said less well-off families risk being "left behind" if the Government does, in fact, give up on its efforts to widen participation in higher education.
Nick Hillman, director of think-tank the Higher Education Policy Institute (Hepi), described in a statement how David Cameron's ambition is "not the most stretching target ever," adding that it is "surprising to see the towel thrown in so early."
He continued: "But there are some good alternative providers who reach people other institutions haven't. So there's nothing wrong, in principle, with expecting them to take a larger slice of a bigger cake."
In a statement to the Independent, a Department for Business Innovation and Skills (BIS) spokesperson said: "The rate of entry for disadvantaged students to university is at a record high and we are committed to ensuring that everyone with the potential has the opportunity to benefit from higher education, regardless of their background."
Student protest turns violent
Announcing plans to "put students at the heart of higher education" last November, the Government said its "ambitious proposals" were aiming to boost teaching standards, as well as help poorer students get into university.
Universities Minister, Jo Johnson, added: "We must do more to ensure that the time and money students invest in higher education is well spent.
"Our ambition is to drive up the quality of teaching in our universities to ensure students and taxpayers get value for money and employers get graduates with the skills they need."
Join our new commenting forum
Join thought-provoking conversations, follow other Independent readers and see their replies