Watch: Brazilian students dance to Pharrell Williams' 'Happy' in protest at distinctly unhappy conditions in their city
Latest version of Pharrell Williams Happy sees Brazilian students showing the state of their home city ahead of the World Cup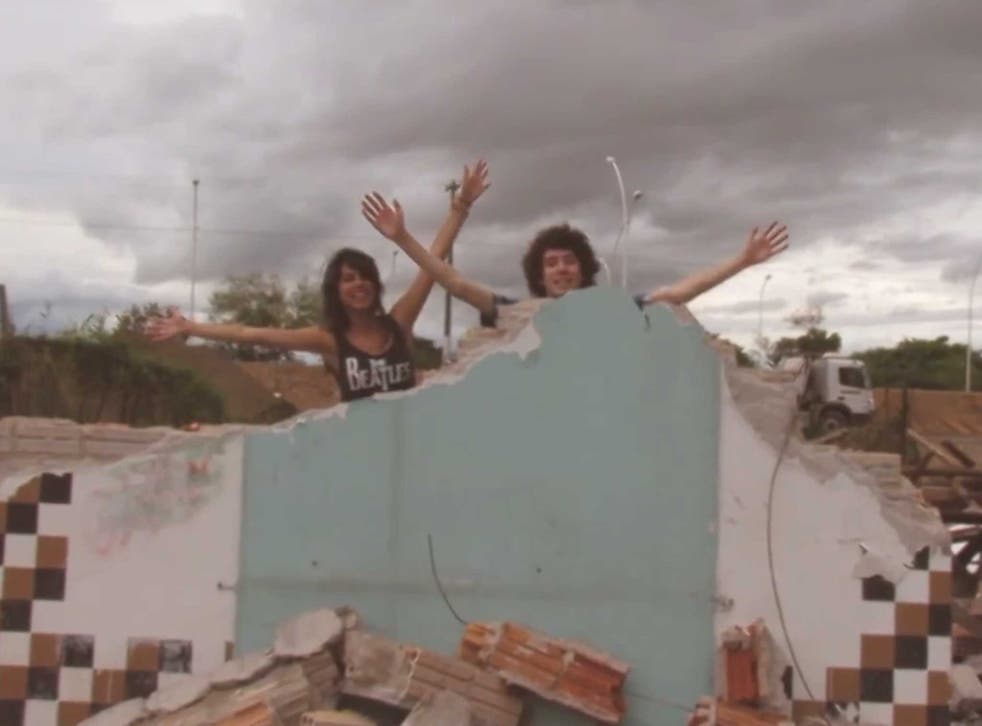 A video parody of Pharrell Williams' hit song "Happy" has gone viral in protest against dire conditions in one of Brazil's World Cup host cities - only three months before the famous tournament is due to kick off.
Students from Pontifícia Universidade Católica do Rio Grande do Sul in Porto Alegre have taken part in a clip, which shows volunteers dancing to Pharrell Williams' ubiquitous song in various locations around the city, including a packed bus, in between traffic and on numerous unfinished construction sites, especially around the Beiro-Rio Stadium, which is due to host a number of the tournament's fixtures this summer.
Dreamed up by Brazilian social media analysts Leticia Bastos and Amanda Abreu, the project, named Porto un(Happy), has clocked up more than 200,000 views since it went live on the eve of city's 242nd anniversary last week.
A second video, showing the positives of the city, was uploaded a day later, but creators insist it is not a response to the protest.
Porto Alegre, in southern Brazil, is due to host four group matches and the last-16 tie between the winners of Group B and the runners-up of Group H.
However its ability to host the games was cast into doubt last week when the mayor of the city, José Fortunati, said Porto Alegre would not be ready unless laws were passed to ease the construction of temporary facilities in the area.
A 71,400-capacity stadium in Brasilia has been put on stand-by in case any of the country's venues are not completed on time.
Join our new commenting forum
Join thought-provoking conversations, follow other Independent readers and see their replies