MBA blog: Making money while doing good
Our blogger Raymond Fung decides to use his new-found business knowledge for good causes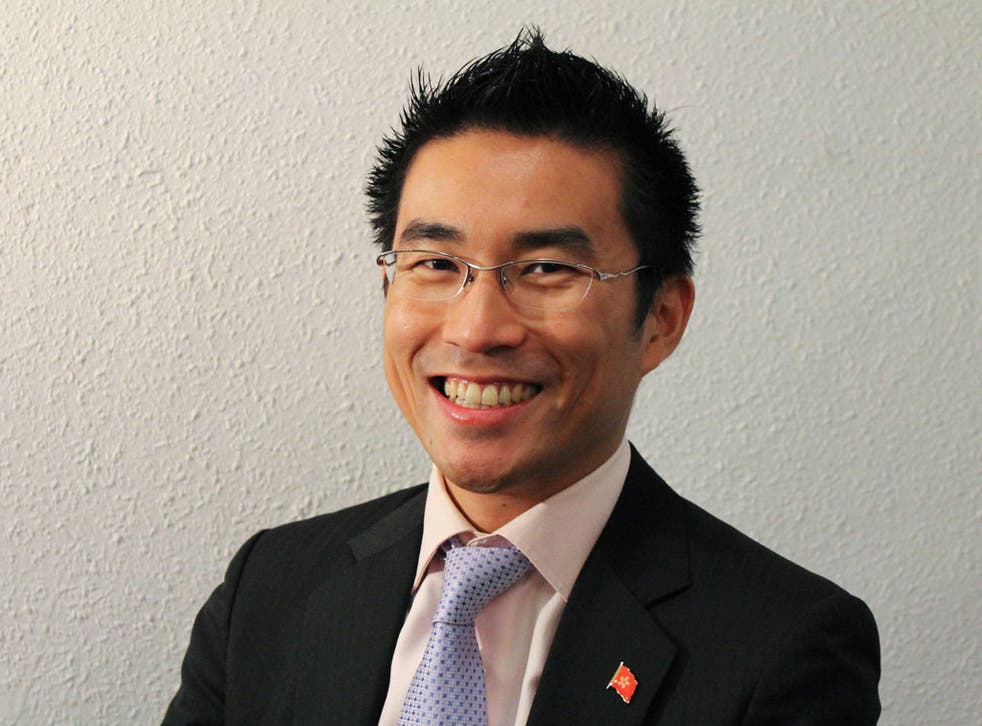 Injustice, poverty, discrimination, environmental issues, on and on, the list of issues around us can be as long as you wish. It's nothing new, to a point it has derived a sense of numbness in us. Many of us have read about it, contributed in donation, done a various degree of volunteer work. But are we doing it right? It seems the more we do, the more wrong we have around us. Are we really helping? I don't know, but I'm trying to find out.
Within this year of MBA life at IE Business School, along with all the fancy workload and mountain of case studies. I have also involved myself in multiple social events that interest me.
Namely, the Social Responsibility Forum, Impact Weekend (a social entrepreneurship competition) hosted by the IE Net Impact Club in Madrid and the Doing Good and Doing Well conference by IESE in Barcelona. For an internship I decided to volunteer in South Africa via the Emzingo program (which was founded by IE IMBA alumni).
The Emzingo program aligns the selective MBA students based on their background and interests with the non-profit organizations in South Africa and Peru, then places the students with designated coaches and mentors to allow students the maximum freedom to interact with the organizations and design the final deliverables for the end of our internships.
This term, a total of 21 MBA students from three business schools are taking part in this program: 14 to Johannesburg, South Africa (10 from IE, three from LEEDS, one from ESADE), and the other seven IE students are heading to Lima, Peru. We will be working with various non-profits organization, some are international renown, some have really limited resources.
These organizations are involved in education, HIV preventives, marine life preservation, micro-finance, entrepreneurial training and coaching, etc – a total of 12 projects. I headed to Johannesburg, partnering up with Momen Alrayyes, a student from LEEDS University, to work on entrepreneurial training and mentoring project for Branson Centre of Entrepreneurship which is partly funded by Virgin Unite. I am a strong believer of doing good for the world while making money and this project absolutely thrills me, to a point I can't even find words to describe it. This is the time, when I put my knowledge into practice, particularly entrepreneurship, which is something I am passion about.
Prior flying to Johannesburg or Lima, we went through an extensive orientation in Madrid to prepare ourselves to work in developing countries and to learn how to maximize our positive impact. I personally have to say, I wasn't really sure what to expect of the orientation week. I was more eager to get going on the ground. But now looking back for the past few days, I am glad about the time spent during orientation. Besides the knowledge gained through the seminars, I find it was crucial to admit that we as students know practically nothing about South Africa and Peru.
Thus, I learned that it is important to never jump to any assumptions but open our eyes and observe. The chaos we think we see could easily be a norm order in a different culture. It is all a matter of perspective. We are only going to be here for six weeks, our goal and objective should be clear; and our input to the organizations must not merely be what we MBA students deem necessary for them but take into account what they tell us they need and the limitations they face.
The orientation week was composed of many elements, including coaching, leadership, ethics, a review of the current economic and political climate in the respective country, a visit to the Peruvian and South African ambassadors (definitely a highlight), and then was close off with a fund raising event organized by the 21 of us, Emzingo fellows.
The upcoming weeks in South Africa will be challenging, fascinating and I will push myself to another level. I don't think I am ready, I don't think you will ever be ready before diving in, but one thing I do know is I'm ready to be inspired, so bring it on!
Raymond Fung is an International MBA student at IE Business School
Register for free to continue reading
Registration is a free and easy way to support our truly independent journalism
By registering, you will also enjoy limited access to Premium articles, exclusive newsletters, commenting, and virtual events with our leading journalists
Already have an account? sign in
Register for free to continue reading
Registration is a free and easy way to support our truly independent journalism
By registering, you will also enjoy limited access to Premium articles, exclusive newsletters, commenting, and virtual events with our leading journalists
Already have an account? sign in
Join our new commenting forum
Join thought-provoking conversations, follow other Independent readers and see their replies