Narrowing the MBA gender gap
Helena Pozniak finds out why the number of women in business schools is rising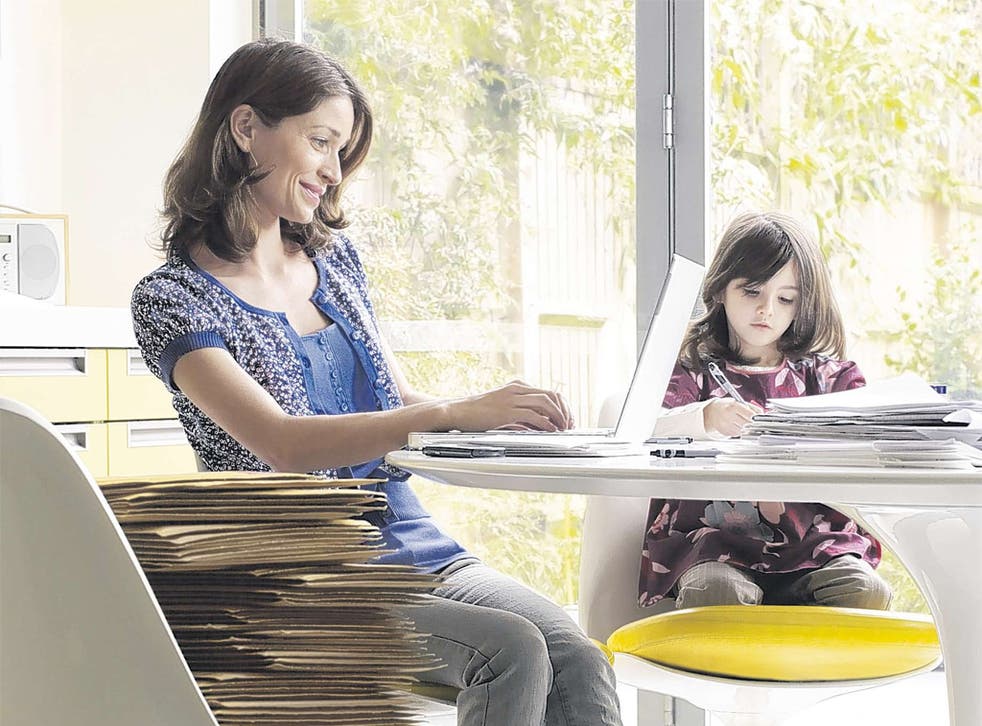 On the very day Dutch business development manager Marjan Van Urk secured her place on an MBA, she discovered she was pregnant. "That was quite a day," she remembers. She went ahead with both projects regardless, giving birth between modules, and nipping out to breastfeed between seminars. How she managed to study part-time and return to work with a young baby shows how much enlightened business schools want women on board.
Van Urk studied at Nyenrode Business Universiteit in the Netherlands, which has seen numbers of women on the course double within a year – so that they now make up 49 per cent of the cohort – which is about as good as it gets on MBA programmes. Traditionally women make up about 32 per cent of the MBA market, according to the Association of MBAs (AMBA), while numbers tend to be highest on distance-learning programmes at around 42 per cent. Executive MBAs for more experienced managers tend to have slightly lower numbers of women. However, last year a record number of women took the GMAT exams for business school, representing 43 per cent of prospective candidates, says the Graduate Management Admissions Council (GMAC) which administers the test – and in countries such as China, Taiwan and Russia, more women than men sat the exam.
The likes of Nyenrode and several business schools have managed to bump numbers of women up above average through a combination of niche marketing, family-friendly facilities, networking and women's scholarships. What made life easier for Van Urk – who even managed to bring her three-month-old son to a study module in South Africa – was the availability of family-friendly campus accommodation and an encouraging employer. "My family and partner – who worked part-time – were very supportive," she says.
All schools say they want more women on their MBA programmes, not least because they are good for business: a slew of research shows more women at senior level gives companies better return on investment. But most schools will say it's difficult to boost numbers beyond about a third of the class – although pre-experience management masters regularly have an even split or more women than men. Much of this is down to timing – when prospective candidates begin to consider an MBA, women may be focusing on starting a family. But reasons why women aren't applying might be more complex, says Dr Julie Verity, a visiting lecturer at Cranfield School of Management and Cass Business School. Fewer women role models on faculty, the competitive nature of entry via the GMAT test, the cost, and the perception an MBA is a springboard to a lucrative but demanding job rather than a flexible "meaningful" role may put women off, she believes.
Nonetheless, strides have been made, largely through proactive schools targeting women personally, and introducing them to inspirational role models, be they alumni, guest lecturers or faculty. "It's only when women see other women take the step, that they really think they can do it too," says Professor Désirée Van Gorp, associate dean of degree programmes at Nyenrode. Many top schools have high numbers of female faculty now. "I think it's also very important to put senior business women in front of the class," says Professor Sue Cox, dean of Lancaster University Management School (LUMS) who, along with other schools such as Durham and Cranfield, has seen numbers of women rise on MBA courses.
In Belgium, Vlerick Business School helps women students relocate and find childcare, as well as hosting women's networking opportunities. Surrey Business School has run events including a pitching competition for female students, career workshops and informal networking which have generated a healthy interest from would-be applicants and located women mentors to support current students. Some 44 per cent of Surrey Business School's executive MBA cohort are women, and the school expects more to apply next year. Edinburgh Business School – the largest provider of distance-learning MBAs – has seen numbers of women increase steadily over the last three years to around 40 per cent.
Henley Business School's current full time MBA class is – highly unusually – half women. "Some women consider MBAs to be aggressive and competitive," says Professor Ginny Gibson, deputy dean of Henley, who attributes the school's popularity among women to a supportive, collaborative learning environment, and mentoring initiatives. Elsewhere, Insead, which currently with 34 per cent women, offers women-only scholarships, business competitions and supports a Women in Business Club.
"Women have a different set of skills to men, but I believe the two complement each other," says Svetlana Shifrina, a student on the full time MBA at the University of St Gallen in Switzerland who's successfully relaunched a women's business club. She notes men and women on the course often come from different professional backgrounds. "We are consistently learning from each other on presentation, problem-solving and critical thinking. Our class seems to be supportive – I'd like to attribute this to the increase in number of women," she adds.
But business schools should target women much earlier and spell out the financial help available, says Elissa Ellis Sangster, executive director of the US-based Forte Foundation, founded in 2001 to encourage more women into business education. "We try to reach women as early as possible during their first degree so they can map out the steps, identify schools, get over concern at taking the GMAT test and start looking at finance. If you don't plan early, these decisions become a lot tougher a few years down the line."
Case study: 'It's nice not to be the token female'
Tara Case, 40, is studying full-time for an MBA at Durham University Business School. She previously worked as an occupational therapist and has two young children.
"I'm a career changer so it's nice to be surrounded by others who are self-funding and in the same boat; worrying where our first pay cheque will come from. We are 23 women and 25 men, although I'm the only mother on the full-time course. We are a diverse group, that includes women from Latin America and Asia, and it's nice not to stand out as a token female.
"In my first career I chose a family-friendly career, occupational therapy, but didn't feel challenged as a result. I felt I had this excess energy when the children got past the toddler stage. Still, I couldn't imagine doing this course if my husband hadn't taken on the bulk of the chores. I love what I'm learning – you have to be fascinated with the course content – and I don't mind working every spare minute.
"I haven't come from a business background but I have a good head for numbers – that's all you need. I do notice the guys from a business background might use gendered language, like 'We need a man for this,' but generally it feels very balanced. At a good school, management consultancy is one of the career options – but I understand that's not an option at my age with children. I'm still finding out where I'm going but it's exciting."
Join our new commenting forum
Join thought-provoking conversations, follow other Independent readers and see their replies