Going the distance: The new trend for distance learning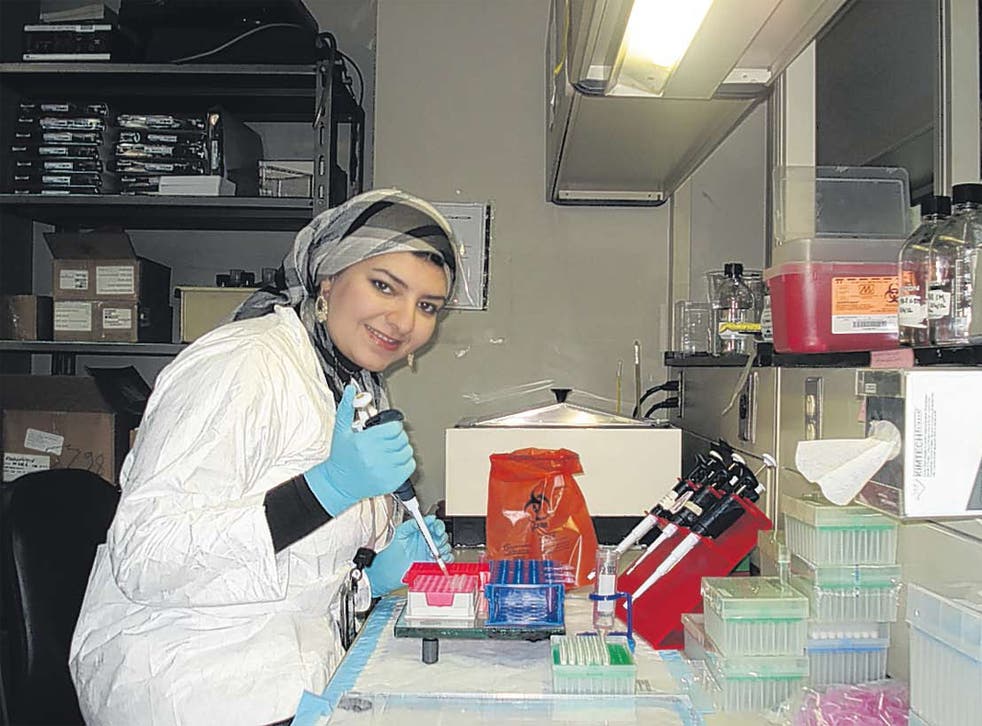 Distance learning has been a vital mechanism through which Egyptian molecular biologist Enas Newire has been able to balance her career and professional development.
After earning her undergraduate degree from the American University of Cairo in 2006 and teaching there while also working as a medical researcher with the United States Naval Medical Research Unit, she went on to complete a distance learning Masters in infectious diseases at the London School of Hygiene and Tropical Medicine (LSHTM). With the support of a Schlumberger Foundation scholarship, she is now studying for a doctorate in antimicrobial strategies and resistance at University College London and spends around half her time doing research in Egypt.
Career development and distance learning go hand in hand, but they hold particular appeal to sectors such as medicine, banking, finance, nursing, journalism and social work. Universities have been experiencing strong demand for courses in these areas from early- to mid-career professionals both at home and overseas.
In Newire's case, distance learning provided the pathway to an internationally recognised degree without having to sacrifice her social life. She embarked on a tailored programme supported by experts in infectious diseases from around the world and graduated in November 2010. "When I applied for this degree, I was engaged to be married and couldn't leave the country. I wanted a quality degree from a high-ranking institution and my husband has supported my ambition to continue my professional education," she says.
LSHTM distance learning students can apply to visit the London campus for up to two terms of study. "In 2010, I met my teachers and project supervisor during a five-week blended learning module, which I studied in London. It was really great to meet all the instructors I had been communicating with through emails for quite a long time. I found the London postgraduate school a very familiar, warm and friendly environment," recalls Newire.
There are around 350 students studying the MSc on infectious diseases by distance learning, many based around the world. LSHTM also offers four other distance learning Masters degrees: epidemiology, public health, global health policy and clinical trials. On average, half of the students on these courses are practising medical doctors, they tend to have been registered for five years and work at their own pace to complete their studies.
LSHTM has some of the longest-established professional postgraduate distance learning programmes in the UK. It has 2,658 students studying on such courses, with around 1,000 studying its most popular programme, public health. This Masters is suited to the needs of government departments of health, international non-governmental organisations and practising clinicians, many from overseas.
Distance learning is just as appealing to UK postgraduates. Lucy Harbor is halfway through a Masters in the green economy at the University of Bournemouth. "I work part-time three days a week at the Royal Institute of British Architects (RIBA) as a commissioning editor. I specialise in sustainable architecture, low energy buildings and bio-diversity so the degree is an opportunity to develop my career in the area of sustainability and take it that bit further," says Harbor.
Not being tied to a campus means that students can take charge of their career development, because they can study in whatever time they have available. "When you have a job and a child you don't have too much time to study. I need to keep earning, but on the days when I'm not working I study from home. Not having to travel in to lectures lets me get on with my life," says Harbor. "I find distance learning suits me very well. I'm getting better grades than I did when I was studying at uni the first time around."
The best distance learning courses adapt their content to suit professionals who are arranging their studies around busy working lives. University of Exeter Business School, for example, has developed a Masters in leadership and change aimed at senior managers whose organisations are undergoing major change or individuals wishing to develop new strategies to cope with change. The course is based on weekly telephone coaching sessions set up by the university, matching the needs and personality of each student with a mentor, as well as setting work-based challenges.
Somewhat anachronistically in this web-enabled era, many postgraduate distance learning materials are still paper-based. Under the aegis of the University of London International Programmes, LSHTM often distributes its assignments and pertinent texts to students by post. Taking a step towards digital delivery to reduce its reliance on paper-based systems, LSHTM recently introduced web conferencing to its distance learning facilities. The Blackboard Collaborate software allows it to run revision sessions outside of normal university hours.
The initiative was supported by the Bloomsbury Learning Environment (BLE), a shared service available to five higher education institutions based around the Bloomsbury area of London. The consortium includes LSHTM, Birkbeck, the Institute of Education, the Royal Veterinary College and the School of Oriental and African Studies.
The BLE has been instrumental in bringing costs down for the London colleges – all of which are major providers of postgraduate distance learning degrees. Last October, BLE switched its virtual learning provider from Blackboard to Moodle, an open-source platform. "There was no hard feeling. But being able to use open-source software makes a lot of sense," says Sarah Sherman, service manager for the BLE.
One advantage of the Moodle system is that there is no longer the need to buy expensive add-on software. A free programme now transfers marks earned by distance learning students automatically to the college's student records system. "A free programme that keeps student records represents a massive saving in time as previously administrators had to enter all the marks manually. It has freed them to devote more time to course design and innovation, which in turn feeds through to improving the quality of our distance learning," explains Sherman.
Above all, web conferencing is transforming distance learners' relationships with their courses and creating a far richer experience. At the Institute of Education, for example, lectures are broadcast live so students, some based overseas, can participate in the classroom discussion via a microphone link, which the tutor activates by pressing an icon on their keypad to invite questions.
Nearby, at the Royal Veterinary College, distance learning students participate in virtual discussions with tutors by making a mark on their screens where they think a break in a bone is on an x-ray image of an animal's skeleton, for example. "Students are routinely doing things by web conferencing that were only being experimented with five years ago," says Sherman.
Massive changes are certainly still ahead for distance learning. The debate is not between the merits of different types of learning platform, but about the impact of the hugely disruptive technological change that is sweeping the globe and will surely affect on distance learning providers – whether they like it or not.
Massive open online courses (MOOCs) are being developed to soak up the huge numbers of potential learners who are currently priced out of existing provision. Making courses available free online has generated huge interest. In 2011, an online course in artificial intelligence from Stanford University attracted 160,000 students, of whom 23,000 completed the course. The course leaders, Peter Norvig and Sebastian Thrun, went on to form Udacity, a pioneer provider of MOOCs. Its success has spawned similar organisations like P2P, Coursera and the University of the People.
With 13,991 postgraduate distance learners worldwide, the UK's Open University is also looking into developing MOOCs. Launched by the OU late last year, Futurelearn will bring together a range of online courses from leading UK universities and make them freely available to distance learners. The universities of Birmingham, Bristol, Cardiff, East Anglia, Exeter, King's College London, Lancaster, Leeds, Southampton, St Andrews and Warwick have all signed up to join Futurelearn.
David Willetts, the minister for universities and science responsible for higher education in England, believes this is the way of the future. "The UK must be at the forefront of developments in education technology. MOOCs present an opportunity for us to widen access to, and meet the global demand for, higher education. This is growing rapidly in emerging economies such as Brazil, India and China," he said.
However, while this brave new world is clearly on the horizon, the majority of the UK's postgraduate distance learners still prefer to study within the traditional frameworks. Dr Petrina Stevens, a former PGCE lecturer and primary school deputy headteacher, studied her Open University Masters in education and her subsequent doctorate via a mix of online and face-to-face tutorials. "I would come home after school and by the time I had finished the marking and the lesson preparation for the next day I worked on my MA until two or three in the morning. Three years was enough. But I have to say it was worth it!"
Stevens' doctorate in education demanded much more individual supervision and research in schools. Masters tutorials with her academic supervisor were once a month and mostly on a Saturday morning. "At that level, you need to immerse yourself in the debate and I'm not sure if a phone or an online tutorial can achieve that in the same way. I got to meet other students and the discussions were fantastic," says Stevens.
Postgraduate distance learners overwhelmingly appear to need and demand face-to-face contact and interaction with their fellow students. So far as the postgraduate market is concerned, career development and personal tuition remain strongly linked.
Join our new commenting forum
Join thought-provoking conversations, follow other Independent readers and see their replies