A question of time: qualification at a pace that suits you
A return to classes will demand differing levels of dedication and discipline, depending on how you decide to structure your courses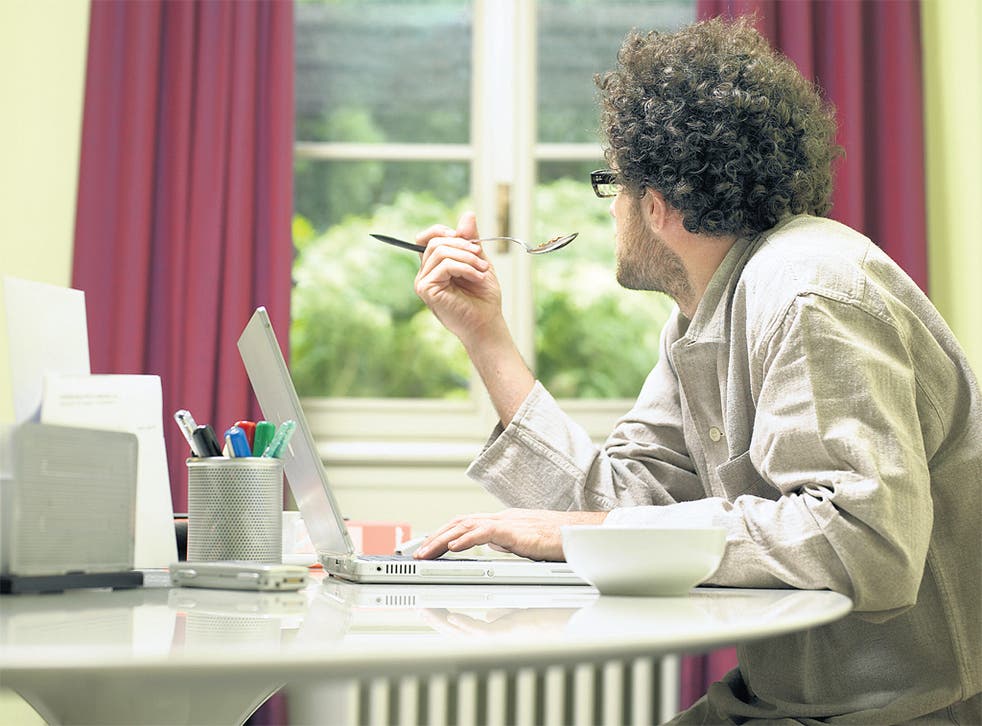 Whether you are studying full-time or part-time for a postgraduate qualification, you will see the wrong side of midnight some time. "I found my husband at his desk this morning in his dressing gown and thought 'good, at least he's gone to bed at some point'," says the wife of a doctor in the throes of finishing a postgraduate degree alongside his full-time job. "But he'd just put it over his clothes to keep warm while he studied all night. It's had a big impact on our family life; the kids hate it when 'Dad's working in the loft'."
However you opt to study, a successful postgraduate course requires an iron will. Either way, your time is no longer your own.
Slightly more postgraduates (54 per cent) choose full-time study than part-time in the UK, but the decision usually boils down to money. Students taking second degrees later in life often can't afford to quit their job or other life commitments to take a full-time course. Students opting for full-time study tend to be younger, possibly from abroad, many going straight from their first degree. "They tend to be two quite different populations," says Charlie Ball, deputy director of research at the Higher Education Careers Services Unit (Hescu), a careers charity based in Manchester. "While studying part time might be intellectually more difficult, financially it's easier, unless you are sponsored."
Postgraduate student Susie Phillips may be forgiven if she sounds a little rueful. A part-time teacher and mother of two, she's also studying part time for a Masters in coastal and marine resource management at Portsmouth University. Her full-time friends have now left the course and she's the same age as her teachers. "If I'd done the course full time, I would be working in the field by now. After all, I'm not getting any younger," she says. "At least you are working and have money; that was the worst bit about university the first time – always poor."
Whatever the choice, postgraduates can expect longer hours than the usual working week. As funding becomes ever scarcer, most full-time students must work alongside study to make ends meet. And part-timers also find themselves attempting Herculean feats of juggling: a couple of hours of study before work, during a lunch break or after the kids are in bed. Tutors recommend at least several hours of study for every hour students are taught.
"It's like taking a plaster off – worth the pain. I'd recommend getting it over and done with as soon as possible," says James Treacy, who completed a funded, full-time Masters in business communications at Trinity College Dublin directly after his first degree at the age of 23. "It was more rigorous than my [first] degree but I was in the right frame of mind to complete it. It was more enjoyable, being immersed and studying with the same people." Part-way though his course, he found a job with a London-based PR agency but managed to complete his dissertation and exams later in the year. "Doing a job as well was a complete nightmare," he admits.
Postgraduates appreciate the luxury of "thinking space" that comes with the focus of full-time study. "It's not just about taking classes," says Cambridge-based Fulbright scholar Prajwal Ciryam, who is currently studying for a doctorate. "It's about time outside of the classroom. My best ideas come after a chance discussion in the course of a day that is usually devoted to thinking through my work."
"Full-time: nice if you can afford it," is the attitude of most postgraduates. But students taking this option must find more money over a shorter period and, unlike with undergraduate degrees, no official loan structure is in place. Postgraduate fees vary from around £4,000 a year to £12,000 and beyond. Some bursaries and funding options are available through www.prospects.ac.uk, the government's careers website.
It's worth borrowing the cash for a full-time course only if you will reap measurable rewards, says Dr Heather McGregor, a headhunter and author of Mrs Moneypenny's Careers Advice For Ambitious Women. She has completed multiple postgraduate courses and has an MBA and a pilot's licence, all of which were earned part-time. "You can end up exhausted. If you know, for instance, an MBA will boost your earnings, better to borrow, put everything into it and get a distinction," she says.
Time is a commodity as much as money and career experts advise prospective students to work out down to the last hour where they will extract valuable study time from their week. "If you want to do well, quantify how much time you need," says Dr Caroline Gatrell, a social scientist at Lancaster University Management School and author of Managing Part-time Study. She calculated that it takes 25 hours of study a week to earn a distinction at business school, whereas 12 hours is only enough to get by.
Weekends, evenings and early mornings are all fair game but will this kind of study will inevitably squeeze out time for family and the more enjoyable side of life. Gatrell speaks from experience; she ditched amateur dramatics, a social life and then family time to complete her many postgraduate qualifications, including an MBA and a PhD. "I am a bit of a workaholic."
Staying on track as a part-time postgraduate is one of the greatest challenges, Gatrell says, so you must choose your mode of study carefully. Fixed timetables and contact with your peers and tutors will help you stick with it. While modular online courses are the ultimate in flexible way study, they don't have the "gun to your head" effect of a firm deadline. "You have to be hugely motivated to keep going with modular distance learning," she says. "There are so many distractions. While students are good at the process of gathering information, they may falter when it comes to written assignments."
However, when your studies relate directly to your current work, one naturally enriches the other. Real experience is valued in many vocational postgraduate courses, although it may raise expectations of what you will achieve.
One piece of advice that would-be postgraduates hear regularly from university staff is that if you love your subject and you know where you want to be, you stand more chance of staying the course. Emma-Jane Luscombe, a single mother who is facing another five or six years of study on a part-time PhD in international business at Glyndwr University, agrees. Living with her parents, who share the care of her two-year-old son, she was already a mature student when she completed her first degree and she moved seamlessly into postgraduate study. "The university gives me a lot of support to make the timeline manageable. My initial thoughts were to finish my degree and get on, but with a PhD I can secure a good job, and ultimately have better opportunities for family life."
Part-time student
'I plan my work three weeks in advance'
Alex Koroma, 46, is in the second year of a Masters in international law at the University of Surrey while working full-time for the Crown Prosecution Service. Married with two children, he funds his own studies and uses annual leave to attend seminars, often shuttling between work and university several times a day.
"I need 20 to 40 hours a week for course work. I'm very motivated and I devote whatever free time I have. As a lawyer you get used to working late. I work one day, sometimes two, at the weekend and weekday evenings if I can. This doesn't allow me to do anything else. I don't regret it, the course is very stimulating. I plan my work three weeks in advance – you have to be organised. It's very demanding trying to balance the focus of work and study. I do try to spend as much time with my children as possible – fortunately my wife works in law and is very understanding. I want to move into international law – this will help me do it."
Full-time student
'It made me realise what I could achieve'
Sarah Murray, 23, studied full time for a Masters in media and corporate public relations, funded by Southampton Solent University, where she worked in the enterprise centre after finishing her first degree. She qualified in 2010 and is now working as a senior account executive at the public relations agency MCC International.
"You need to really live the subject and work hard because it's for only a short space of time; afterwards you reap the rewards. I wanted to steam through to the finish. Full-time study is far more beneficial than doing it over two years; I think I would have lost motivation.
My hours were full-on. I would come into work early and review the day, work at lunchtimes. It is about being organised, but it wasn't impossible. I gave up some weekends. It opened my eyes and made me realise how motivated I could be and what I could achieve. I got my job as I was finishing my dissertation, and six months later I was promoted."
Join our new commenting forum
Join thought-provoking conversations, follow other Independent readers and see their replies