Economic impact of sporting events
In partnership with Sheffield Hallam University
Russ Thorne
Wednesday 20 May 2015 15:22 Comments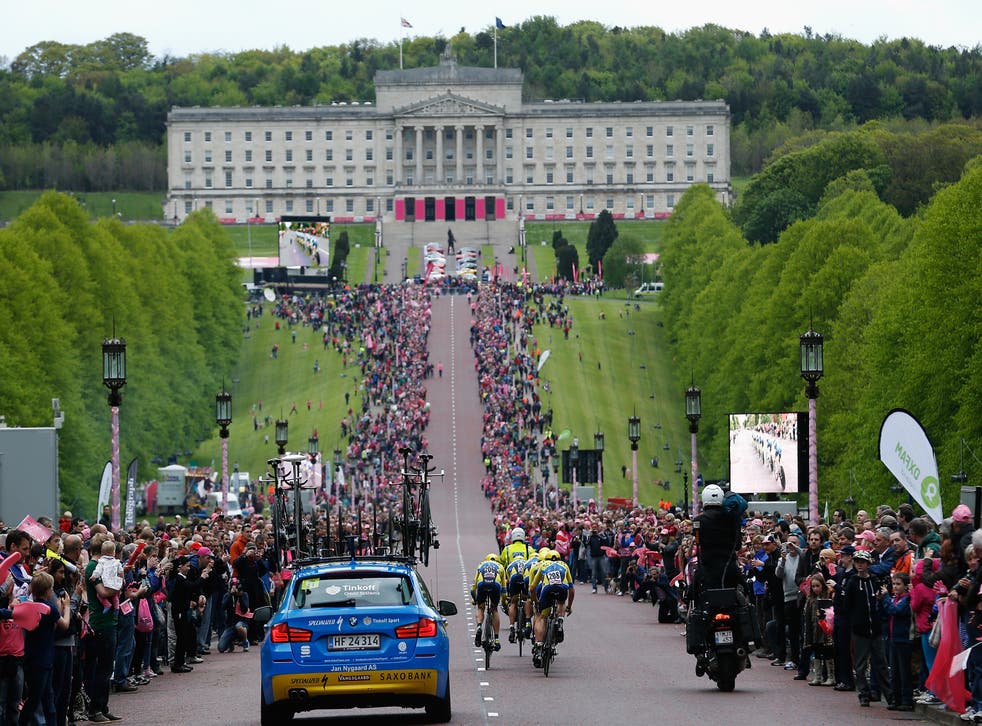 Major sporting events like the forthcoming Rugby World Cup naturally make a big impression on the lives – and pulse-rates – of fans. But these occasions can also have a wider economic impact that goes on beyond the final whistle.
It's an area that universities have been researching in detail since the 1990s. Professor Simon Shibli is head of the Sports Industry Research Centre at Sheffield Hallam and explains that events like 2014's British Open Golf Championships can make a big difference to the local economy – to the tune of £75m in the case of host region Liverpool and the Wirral.
"Fans and tourists bring in money that normally wouldn't be there," Shibli says, explaining that researchers survey everyone from spectators to corporate delegations, as well as analysing the event budget, to assess where money is coming from and how it's spent. "This money benefits accommodation providers, local travel, shops – even car parks."
Sporting events and new stadia also influence related sectors such as construction, leisure – gyms can see a rise in membership – and sports retail, as well as tourism. "The Giro D'Italia in Northern Ireland stimulated increased cycling and created more interest in the country as an activity holiday destination," says Les Budd, a reader in social enterprise at The Open University Business School.
Professor Chris Brady, director of the Centre for Sports Business at Salford University adds that TV and tablet sales tend to rise around sporting events. "There is also the feel good factor that such events generate and when people feel good they spend," he says. "However, the evidence does not suggest that there is any lasting effect; we soon revert to the norm."
Lasting economic benefits from major events may ultimately come from new infrastructure and land regeneration, but the appeal of regular sporting fixtures to foreign tourists can have a more immediate effect. Omari Williams, programme leader for sport management at the University of Derby points to figures from Visit Britain showing that football tourists attending English league matches contributed £706 million to the economy in 2011, spending £785 per visitor compared to £583 for their non-sport counterparts. "Winter sports such as football and rugby are extremely attractive tools for tour operators to entice visitors to Britain during quieter periods," he says.
Dr Andrew Cooke, head of economics at Nottingham Business School, points out that some studies of sports events must be treated with caution, though. "It's important to identify where the assumptions lie, what has been omitted and who actually sponsored the evaluation in the first place," he says.
Shibli agrees that economic impact assessments must be "robust and rigorous," but done correctly they provide data that organisers can ultimately learn from. "It will help in planning future events," he says – benefitting fans everywhere. Match-day stress levels aside, of course...
Evolving athletic performance with the help of new sports technologies
Technology and engineering continue to revolutionise the sporting world.
Where are these technologies being developed and what does it mean for the future of sport?
READ MORE...
Register for free to continue reading
Registration is a free and easy way to support our truly independent journalism
By registering, you will also enjoy limited access to Premium articles, exclusive newsletters, commenting, and virtual events with our leading journalists
Already have an account? sign in
Join our new commenting forum
Join thought-provoking conversations, follow other Independent readers and see their replies