The six mistakes we wish graduate recruiters wouldn't make
Students are terrified of committing even the smallest error on graduate recruitment forms - so why is it okay for recruiters to be so sloppy?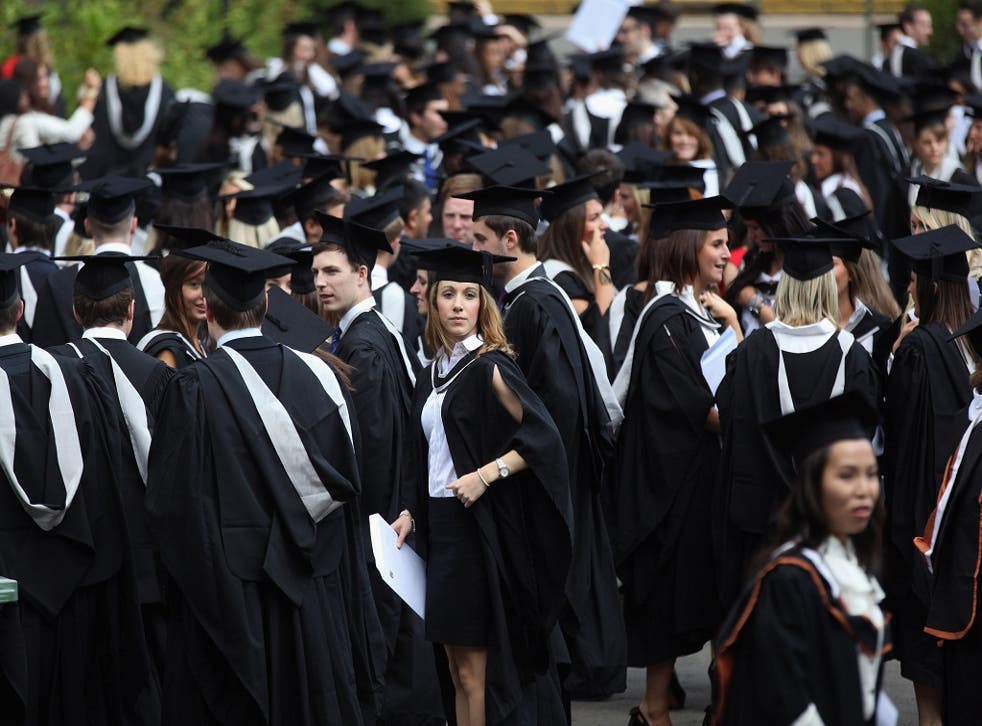 It's that time of the year again. We finalists have woken up to the reality that, come July, the lovely people from Student Finance won't be sending us any more money. And so the rat race of landing a job begins.
For most, it's an arduous and lengthy process involving more rejection emails than you've had birthdays. But it's not just you who needs to worry about making a good impression every step of the way. Oh, no. This is a two-way deal.
So listen up, graduate recruiters! We may be desperate, but, realistically speaking, there are more suitable opportunities out there than we have time to apply for. What this means for you is that even the tiniest slip-up and we could be writing you off for good. Sound familiar?
If you're as keen to hire 'top talent' as you say you are, here are some things to watch out for.
Silly mistakes
We're always reminded how highly valued 'a keen eye for detail' is by employers, so it's a bit embarrassing when application forms or email correspondence are riddled with spelling and grammar mistakes, or your interview is scheduled on a day that doesn't actually exist. Yes, 'sir/madam', I look forward to meeting you on 31 September as well.
It may just have been the slip of an HR person's finger, but it makes a bad first impression, and first impressions - we are constantly reminded - are crucial.
Incomplete application forms
Many graduate employers outsource their online application form to a third party, which is fair enough - they can't do everything themselves - but some then don't bother to make sure that it's appropriate for their needs. Often, when I'm asked to select my subject (law, hardly unheard of) from a drop down list, it's not there and I'm forced to choose something else entirely. I could probably just about have forgiven this sort of irritating blunder if one of the guilty parties hadn't been a City law firm.
Unclear application form
Neither is it helpful when you're given a page where it's mandatory to upload up to five attachments, which would be fine if you were actually told what those attachments should be. Am I really meant to guess?
And other times, the system just slows to a snail's pace before crashing repeatedly. Not cool.
Application form isn't tailored to graduates
'What is your current salary?' 'Are you currently in employment?' 'If not, why not?'
It's all just a bit awkward, really. Typing 'n/a' into half of the fields gets boring quite quickly. I'm applying for a graduate role, so please give me a graduate application form.
Being backwards
The bad news is that even if you manage to bag yourself an interview, the misery might not end there. I was invited to an interview the other day only to be met with an all-female HR person team, old boys performing the core business, and receptionists wearing more makeup than a Doctor Who alien.
This was the same firm where, in his welcome speech, one of the senior managers told us: "To get a job here, you have to pass what we call the 'good bloke test'. Or the 'good blokette test'," he added, clumsily, motioning to the single female interviewee in the room.
This is the 21st Century, you're not in Mad Men. If you say that you 'value diversity highly' then act like it.
Not letting us know when we're unsuccessful
And if the interview doesn't work out, at least all recruiters will let you know about it, right? Wrong. A few offer to give feedback, and that's great, but many will unashamedly tell you that they're not even willing to send out a mail merged email. It's a basic courtesy, especially if you've asked us to keep a date free for potential next round interviews.
The sad thing is that, given the state of the job market, even if we decide not to apply to a company because of the way that they come across, there are hundreds of others who will. And what's to say that the best candidates are the fussiest? The truth is that, unlike applicants, graduate recruiters have a negligible amount to lose from slip-ups or lapses in courtesy here or there.
So, graduates, strap yourself in and prepare for some annoyances on the way, but don't worry, because it'll be alright in the end.
Or so they say.
Sebastian Salek is a freelance writer and a law student at Clare College, Cambridge. Follow him on Twitter here.
Join our new commenting forum
Join thought-provoking conversations, follow other Independent readers and see their replies