Stirling University hockey players caught chanting sexist songs on public bus
A video of members of Stirling University's hockey team has provoked heavy criticism after showing them singing sexist songs and performing the Nazi salute on a public bus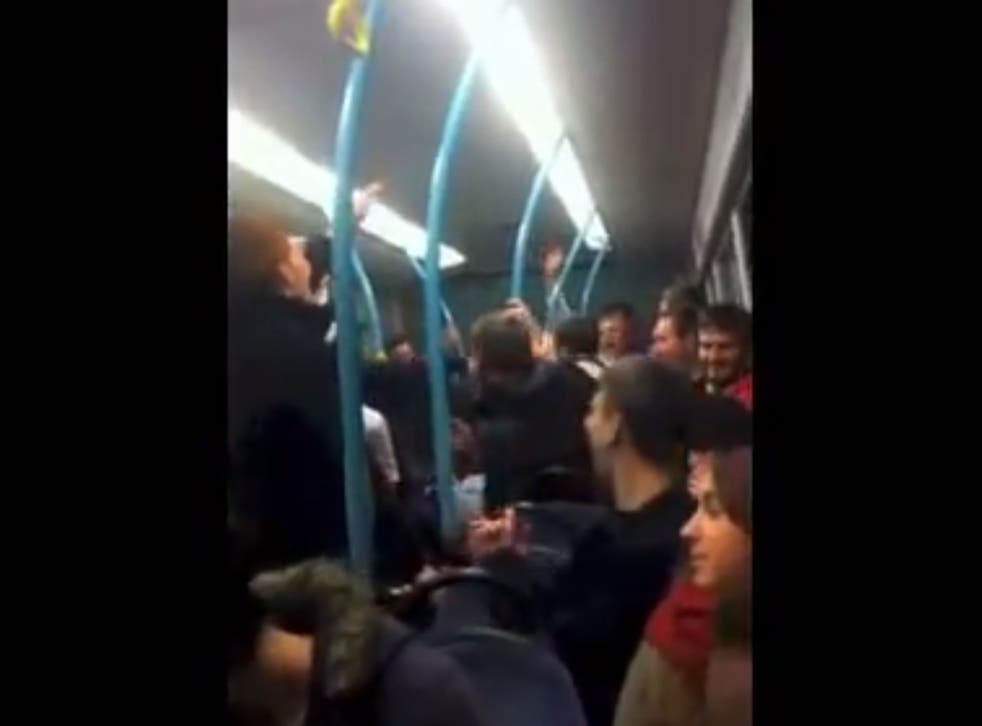 Members of Stirling University's hockey team are facing severe criticism after a video emerged of them singing highly sexist and offensive chants on a public bus – watched by an elected member of Stirling's student union.
The players, who were travelling on a public bus that runs between Stirling and the university campus, can be heard chanting, "a lady came into the shop asking for a train, a train she wanted? A miscarriage she got."
At another point the ringleader of the group asks: "A lady came into a story one day asking for a method of German mine extraction."
In response the players shout in union, "mein shaft she got" while some give the Nazi salute, watched by members of the public.
The video was anonymously uploaded to YouTube earlier this week and has already received nearly 50,000 hits and over 200 comments.
Speaking to the Independent a passenger on the bus, who wishes to remain anonymous, said: "It's beyond intimidation, it is humiliation."
They continued: "The atmosphere in the bus was incredibly tense, people were muttering and were clearly disgusted but it's incredibly intimidating to say anything to a big group."
"I've never seen anything like this before", the passenger said, but went on to suggest the players' behaviour was an example of peer pressure and growing cultural behaviour, understood by no one not already 'in' the groups.
"It isn't an isolated incident because it's representative of a much wider culture that no one understands and which needs to be discussed", they said.
The University of Stirling released a statement, saying: "The University of Stirling and Students' Union has been made aware of a video pertaining to feature its students and is now investigating this further.
"The University and Students' Union takes incidents of this nature very seriously and where appropriate, disciplinary action will be taken." The statement finishes by saying.
Richard Raymond, vice president of education and engagement at Stirling university student union, can be seen in the video.
A spokesperson for Stirling University student union said: "The Students' Union and the University have been made aware of a video featuring its students and are now investigating this further. We take incidents of this nature very seriously and where appropriate disciplinary action will be taken."
A female passenger who did stand up to the players can be heard on the video saying: "You know if they actually got some pussy, they wouldn't have to sing about getting pussy." Before being laughed at and told to get off the bus.
Other passengers on the bus can be heard complaining quietly in the background, with one saying: "that is quite scary."
Richard Raymond was unavailable to comment after being contacted by the Independent.
Join our new commenting forum
Join thought-provoking conversations, follow other Independent readers and see their replies