Bank of Mum and Dad to give students £2,285 each year at university to cover rent and food costs
New research comes on the same day it's revealed one in ten students will blow just over £2,700 of their loan in the first fortnight of the new term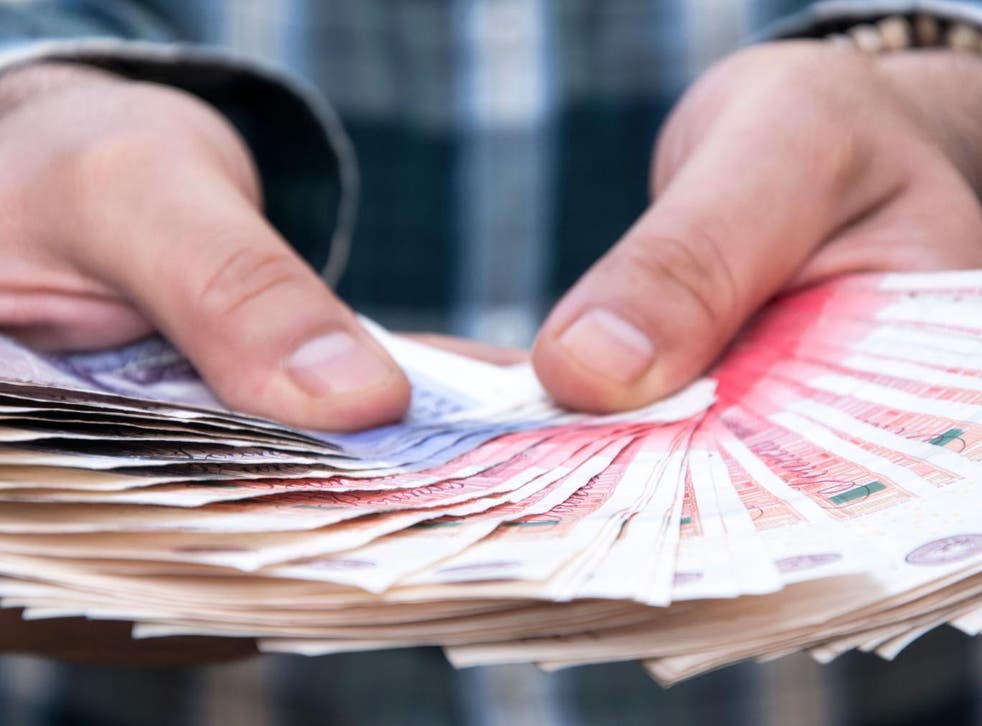 Students are set to turn to the Bank of Mum and Dad for £2,285 each year during their time at university, according to new research.
Eighty-seven per cent of undergraduates have confessed to asking their parents for money on average five times per study year, totalling £457 each time, in order to help pay for rent, food, and going out.
According to the poll, however, 56 per cent of those asking for cash were not entirely honest with their parents about the money they were asking for, with 41 per cent admitting to asking for more than they really needed. Just over a third said they had enough in the first place, but wouldn't have had enough money for going out if they didn't ask for help.
The research has come from NotGoingToUni - a site which highlights alternative career and education options for those who do not wish to head into higher education (HE) - which surveyed just under 2,200 UK graduates as part of an ongoing study into British attitudes towards university and the costs that come with undertaking a degree.
Graduation photos show harsh reality of student debt

Show all 7
Top reasons why students turn to the Bank of Mum and Dad:
Help pay for rent - 71%
Buying food - 63%
Covering books and stationery costs - 48%
Transport, visiting home, and getting back to university - 30%
Covering costs incurred from being a member of societies and groups - 22%
Sharon Walpole, CEO of NotGoingToUni, described how going off to university is the first time many students will have to stand on their own feet and finally be independent. She said: "University is a great place to learn and study, but it also comes with rent, socialising, and a ton of extra costs that may not have been anticipated or budgeted for, meaning many turn to their parents for financial support.
"For some, turning to their parents for extra help isn't always an option, and financing a degree can be tricky, but this course isn't for everyone - there are alternative options out there that don't come with hefty tuition fees, and there are alternative options whereby you can learn and get paid at the same time.
"We'd encourage any student to look into all possible routes following their GCSE's and A-levels in order to be best-informed and to help them make the right choice for them."
NotGoingToUni's findings have come just a week after the site found the cost of a degree is the reason why Britons don't want to attend university - and also why the majority drop out mid-course.
The site's poll has also come on the same day new research from the Institute of Inertia found one in ten students will blow just over £2,700 of their loan in the first fortnight of the new academic year, as just over half will spend the entire amount by the end of the first term.
Separate research from HSBC, though, showed freshers will spend an eye-watering £3,300 in their first 100 days of the new academic year, as A-level students who are finalising plans to go to university were urged to start thinking seriously about the financial implications of heading into HE.
Nuna Syeda, head of current accounts at HSBC, cautioned: "Students need to be aware that, due to course requirements and setting up in a new home, outgoings may be greater at the start.
"However, whether it's buying second-hand books, sharing course materials with friends, or bulk cooking at the beginning of the week, there are ways to ensure the essentials are covered while budgeting carefully. The right student bank account will also enable them to have the university necessities, and help alleviate any stress and fresher pressure."
Click here to refer to NotGoingToUni's Results Day Guide which outlines all possible routes after A-levels and GCSEs
Join our new commenting forum
Join thought-provoking conversations, follow other Independent readers and see their replies