Students and graduates urged to fight 'disgraceful' loans U-turn made by Tories ahead of parliamentary debate
Change will now see graduates forced to pay back more than the Government originally promised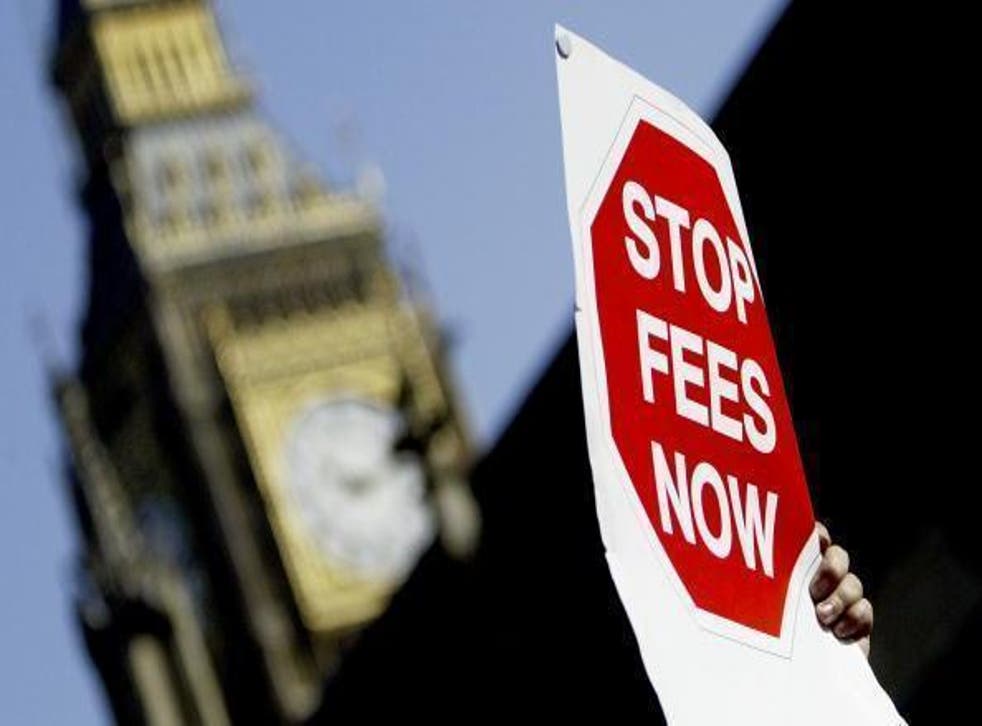 Student, graduates, and parents are being urged to write to their MPs to help fight a "disgraceful" student loans U-turn made by the Government which will see graduates forced to pay back more than originally promised.
Mass opposition to the change has finally triggered a parliamentary debate after more than 130,000 people signed an online petition criticising the Tories for backtracking on a promise by freezing the repayment threshold at £21,000 until at least 2021.
Confirmation of the 18 July debate came as a small victory, seeing as how the Government had originally rejected the petition, despite support surpassing the crucial 100,000 signatures needed for it to be considered for debate.
Consumer champion Martin Lewis, who has been vehemently fighting for the change to be overturned, described the debate as being an opportunity "to put pressure on." He said: "We need as many MPs as possible to be at the debate and register their disapproval. To make that happen, MPs need to see this is something their constituents care about.
"The debate in itself won't be binding, but if we can show this is a widespread unpopular move that won't go away, there is a chance of overturning it."
Thanks goes to Labour's Valerie Vaz, MP for Walsall South, who managed to secure the debate after coming face-to-face with Universities Minister, Jo Johnson, in the House of Commons two weeks ago. She told Mr Johnson the Government's own figures on the repayments "show the inequity" of the change.
Mrs Vaz said: "The new scheme is far from progressive, as some ministers claimed. Graduates earning £21,000 to £30,000 will have to pay £6,100 more, those earning over £40,000 will pay only £400 extra, and those on £50,000 will pay only £200."
The issue goes back to 2010 when the Government had promised that, from April 2017, the loans repayment threshold would be upped each year with average earnings. However, by changing it last autumn - without asking Parliament and in the face of mass public opposition - more than two million graduates will now be paying back more each year.
Prior to making the controversial U-turn, the Government had opened a consultation where an overwhelming 84 per cent of respondents were against the freeze. Despite this, the changes were implemented anyway.
The legality of the Government's actions was even questioned with Mr Lewis writing to Prime Minister David Cameron to say he had personally engaged lawyers to look into whether the change could be challenged legally.
Mr Lewis explained: "This type of change is a disgrace and goes against all the rules of good governance in all areas, which frown on retrospective changes. No commercial company would be allowed to change its terms after the event like this; it'd be slapped by the regulator."
He also called the issue "as much a moral issue as a legal one," and told Mr Cameron in the letter: "A retrospective change will destroy any trust current and future generations can have in the student finance system, and perhaps, even more widely, in the political system as a whole." Mr Lewis later confirmed Mr Cameron had "simply snubbed" the letter and, by proxy, potentially millions of students.
Sorana Vieru, National Union of Students vice president of higher education, described the Government's change as a "betrayal" which will punish graduates, particularly the most disadvantaged and those on lower earnings.
Student protest turns violent
Ms Vieru said: "NUS has long been warning the terms and conditions of student loans do not protect students from retrospective changes. This proposal won't just affect new students, but those who started studying from 2012/13.
"I hope the debate will mean MPs start listening to the concerns of students which have, so far, been ignored."
Parliament will debate the decision to retrospectively change the terms of student loans on Monday 18 July at 4.30pm.
Template email, courtesy of Martin Lewis at MoneySavingExpert.com:
As your constituent and a recent student, I'm writing to ask you to urgently tell the Government to abandon its dangerous plans to retrospectively change the student loan system, and to join the campaign against this proposal.
There is a debate in the Commons next Monday 18 July, which I would like you to attend.
When the new student loan system came in, in 2012, everyone was told that from April 2017 the £21,000 repayment threshold would start to rise annually with average earnings. This information was then communicated to students like me and formed a core part of the calculations given about how much university would really cost.
The decision to backtrack on this is hugely damaging. It means I will likely have to pay thousands more over the life of my loan than I'd legitimately planned on. Effectively, the T&Cs for these loans have been written after they've been taken out.
This is outrageous, unfair, and should not be allowed to happen.
However, even more important than the additional cost is the message this sends. The regulator would not allow any commercial lender to make a change to its terms this way. It is therefore surely wrong for the Government to do so – retrospective changes are bad governance.
Of course, there was a consultation before the change. Yet only 5% of consultation responses were in favour of this change – 84% were against. So I am confused why, despite such cross-society opposition, the Government pushed ahead with the retrospective change anyway?
This is a bigger issue than just money. A retrospective change will destroy any trust I, and future generations, have in the student finance system, and perhaps even more widely, in the political system as a whole. After all, how can anyone in good conscience now explain student finance to young people when the system can be unilaterally changed, even after they've signed their loan contracts?
With a new Government coming in, there is a chance for it to look again at this injustice. Please go to the debate and show your opposition to the retrospective changes.
Yours sincerely,
ENTER YOUR NAME & ADDRESS HERE (SO THEY KNOW YOU'RE A CONSTITUENT) AND, IF POSSIBLE, SOME DETAILS ABOUT YOU.
Join our new commenting forum
Join thought-provoking conversations, follow other Independent readers and see their replies