Students desperate to make extra money turn to selling used underwear, laughing gas and gambling
As living and higher education costs soar, young people are turning to some risky ways to take money worries off their minds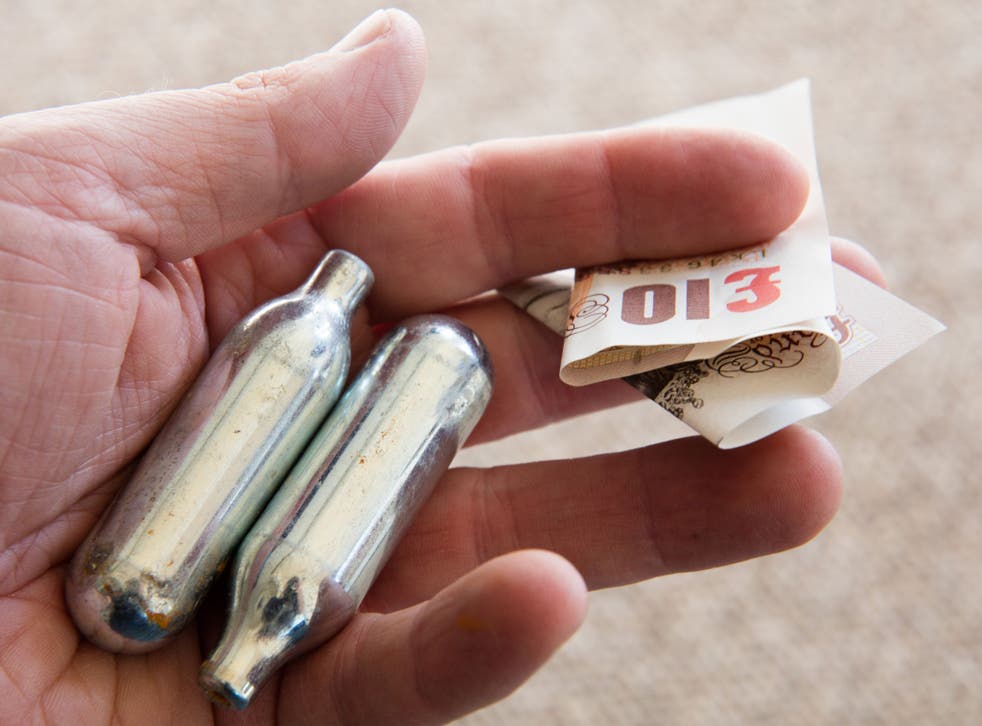 With the costs associated with university on the rise, it should come as no surprise that students across the country are struggling to make ends meet. Along with rising living costs, some are finding that having a part-time job, as well as a maintenance loan, just isn't helping out enough when their monthly rent and food-shopping day rolls around.
This dire state of student finances has been highlighted in this year's National Student Money Survey from finance site Save the Student, which has found a massive 80 per cent of British students are worrying about making ends meet, with more than half finding their studies are suffering because of money concerns.
Along with this, one in ten students revealed how they are taking risks - including gambling or using their bodies - in order to bring in some much-needed extra income. Some methods, however, are more extreme than others, and there are the five of the most desperate measures respondents to the survey have resorted to:
Selling used underwear
One 21-year-old Hampshire student, Jenny*, told the survey she was struggling to pay for rent, bills, and food out of her student loan, maxing out her overdraft and the income from her part-time job in the process. After hearing others say they made money selling their underwear, the skint student took out a £15 monthly subscription to an underwear trading website.
She explained: "Almost immediately, I was contacted by individuals who were after some of my products, and I quickly saw there were a lot more options than just underwear. Many members were also selling custom photos and videos, other items of worn clothing, and other more personal items. Almost every type of bodily fluid seemed to be in demand."
Making £100 a month by selling just one or two items a week, Jenny explained how it meant she didn't have to ask her parents to help out, adding that she could have been making much more: "I've done a few webcam shows, because you earn more money that way. I charged between £1 to £2 per minute but, in the end, wasn't comfortable showing my face.
"I have worried that it may not be safe, but was careful to not include any personal information. Overall, there hasn't been anything too worrying happen, and it's very easy to block individuals you feel may be inappropriate or dangerous."
Selling laughing gas
First-year Surrey student, Katie*, said selling laughing gas on campus was an easy way to make extra income when she first arrived on campus, and said: "I had done NOS [Nitrous Oxide] a fair amount before I came to uni, and always loved it, so I spoke about it with my friends and was surprised at how many of them had tried it, and how many others said they would be up for trying it."
The maths student highlighted how easy it was to buy online, and described how she would dispense the gas into balloons at parties to sell as either single or double shots, i.e. one or two canisters of gas at a time.
Typically making £10 to £25 a night, she said: "My block of flats in halls was really social, so there was a house party or pre-drinks somewhere I could find at least twice a week to go to and sell. Word spread that I was selling and I ended up being invited to parties full of people I barely knew."
Fully aware of the side effects of inhaling the gas - including burns, hallucinations, and even the risk of death from lack of oxygen, Katie insisted: "I don't really think it's that dangerous. I've never had a problem, plus you can buy it from shops if you know which ones to go to and you ask for it."
No longer selling, however, she explained: "Now it's all become illegal and stricter, I haven't sold it because it's not worth the risk just for a bit of cash each week."
Becoming a 'sugar baby'
Earlier this year, it was revealed almost a quarter of a million of UK students were shunning Parliament and university bodies in favour of 'sugar mummies and daddies' - wealthier older people who lavish younger 'babies' with gifts and money in return for companionship and attention, mostly no-strings - to ease their financial burdens, something which appealed to one 19-year-old from Southampton.
Philosophy student, Lizzie*, told the survey that, for her, it was never about dating, since the men on sugar dating websites are mainly aged between 40 to 60. She said: "I was never attracted to men this age. It was more about the money."
She said some sites encouraged babies to make "arrangements," meaning a baby could agree on receiving a monthly allowance of £1,000, for example, while also agreeing to meet the mummy or daddy a certain number of times each month. However, her concerns grew when the daddies she talked to got defensive when she asked to meet in social locations, preferring to meet at hotels instead: "Sugar daddies were expecting too much from me, in the way of asking for nude photos and asking to meet me in suspicious or dangerous areas."
Lizzie said she always made sure to use a fake name, and never added or shared explicit photos: "I have tattoos that can be easily recognised, so I was always worried about being identified or blackmailed." Despite being careful, though, someone she met up with managed to use her face pictures to trace her Facebook account, threatening to blackmail her, though he wasn't successful. After this, she stopped completely: "It was never about being ashamed of the prospect of being a sugar baby, because I even told my mum. I was just worried I'd be hurt, or killed, by someone."
Six-hour commute to avoid rent costs
Accounting and finance student, John-Joe, lived just five minutes away from his university in Portsmouth but, after a year of paying £450 a month in rent - before bills - he said his landlord "tried to pull a fast one" with his £200 deposit. Deciding to move back in with his parents in London in second year, he told the survey: "I wasn't willing to fund the lifestyle of people charging vast amounts of rent for an average house. Also, the contract was for 11 months, and the actual deposit was £500, as you were charged non-refundable cleaning fees."
Moving back in with his parents might have saved the student some cash, but it still left him with a 150-mile trip to and from classes: "Of course the travelling was time-consuming - three hours each way, door-to-door - but I only went in two days a week as, in final year, you are required to do an independent unit. Also, in the travelling time, you could read revision notes, listen to music, and nap, so it wasn't that much of a bore."
After slipping his mum and dad £20 a month for bills, John-Joe said his overall weekly costs dropped to less than £60 a week: "Most tickets were £1, plus I took packed lunches, and the TfL cap is slightly lower." He's graduating with a first this summer.
Gambling
First-year University College London student, Anna-Louise, used her winnings to build back-up savings, having made £300 in three months from a £5 stake. She said: "Obviously, betting is a risk and, some weeks, you lose far more than you make, but you just have to stay sensible."
Another second-year, Will*, had a similar attitude. He already has an investment portfolio, but it's only netted him £20 in dividends in the last year, compared to the £170 profit he's made betting on sports during the same time. He said: "I'm more likely to keep up with the gambling. I'll probably leave the investments to sit for a while, but the gambling I still do almost every week. It's much more fun to sit looking through stats and match performances."
Both students said they learned betting strategies from friends, and Anna-Louise explained: "I picked up tips on the safest kind of bets, when to make 'each way' bets on horses, and when to put doubles or triples on. When I was betting for fun on football, I was probably losing £5 every month because I was only doing it for fun, but since doing it more seriously, I haven't lost any of my own personal money, only money I've won through bets anyway."
*Name changed
Join our new commenting forum
Join thought-provoking conversations, follow other Independent readers and see their replies