Going to university 'ruining young people's chances of becoming homeowners', study finds
Study comes in the same week it is announced England's poorest students will no longer be able to apply for grants for living costs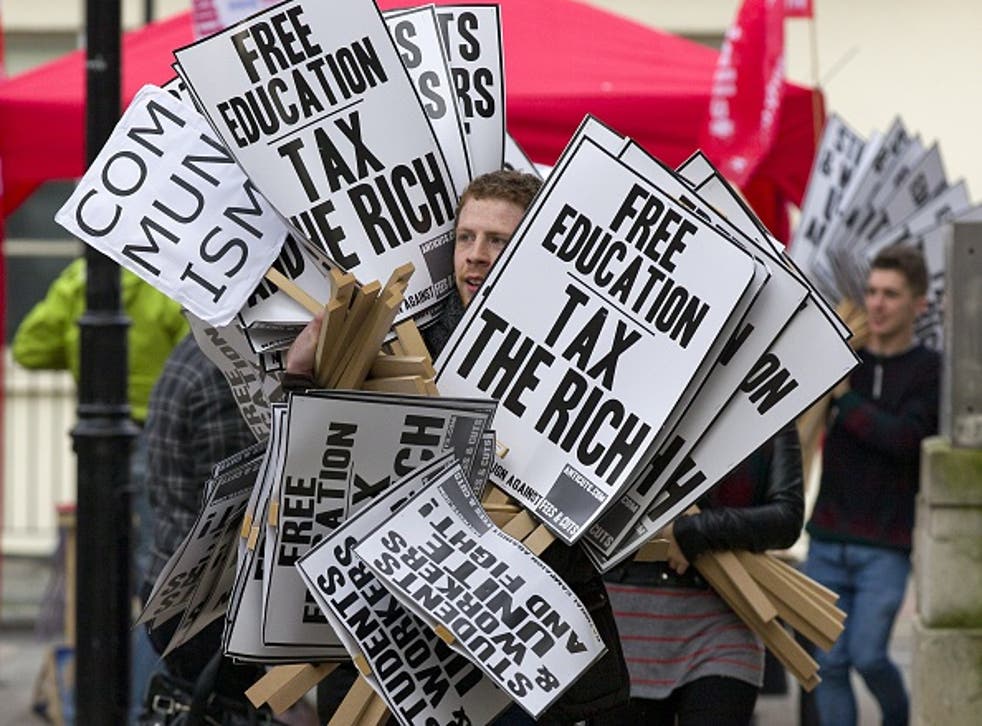 Going to university is ruining young people's chances of becoming homeowners, a new study has suggested.
More than 11,000 people failed to get on the property ladder last year because of their poor credit score, and most affected are those who head into higher education who are ten per cent more likely to be rejected for a mortgage because of poor credit scores than those with just A-levels.
The lack of understanding around credit scores is most profound among 18 to 24-year-olds, with a third claiming they were unaware that having no credit history could affect their chances of getting a mortgage.
Interestingly, higher education seems to lessen chances of being granted a mortgage. The research from Amigo shows undergraduates, masters, and doctorate graduates are ten per cent more likely to be rejected because of poor credit scores than those with just A-levels, possibly a result of the higher levels of debt associated with student life.
The study has come in the same week it was announced students starting university in England will no longer be able to apply for grants for living costs - a move set to affect around half a million of the poorest students who relied on the grants to pay for living costs, plunging them further into debt post-university.
Sorana Vieru, National Union of Students vice president of higher education, labelled the move "disgraceful" and said it "basically punishes poorer students simply for being poor." Liberal Democrats education spokesperson, John Pugh, said the grant-to-loan move shows the Government is failing to understand the challenges faced by many students from lower income backgrounds.
University students in England are already graduating with higher levels of debt than those in any other English-speaking country, according to the Sutton Trust, with an average of £44,500 - substantially higher than their American counterparts, and more than those in Canada, Australia, and New Zealand.
The Government also confirmed plans last month to increase university tuition fees above £9,000 for the next academic year, despite staunch protest from politicians and leading figures across the higher education sector. Shadow Minister for Higher Education, Gordon Marsden, called the move a "cynical manoeuvre" which would "add even further to the burden" of debt that students already face.
Another startling report from the Resolution Foundation found how today's young people have had the "bad luck" of entering the jobs market at a tough time, meaning their lifetime earnings could be "permanently scarred." Highlighting a "generational pay penalty," the report highlighted how millennials are at risk of being the first generation to earn £8,000 less in their 20s than their predecessors, something else hindering this group's chances of becoming homeowners.
Join our new commenting forum
Join thought-provoking conversations, follow other Independent readers and see their replies