The Independent's journalism is supported by our readers. When you purchase through links on our site, we may earn commission.
Freshers' Week 2015: Students struggling at university this year are not alone, says Samaritans
Charity's survey found a majority of 16 to 24-year-olds feared to admit they are struggling with aspects of their life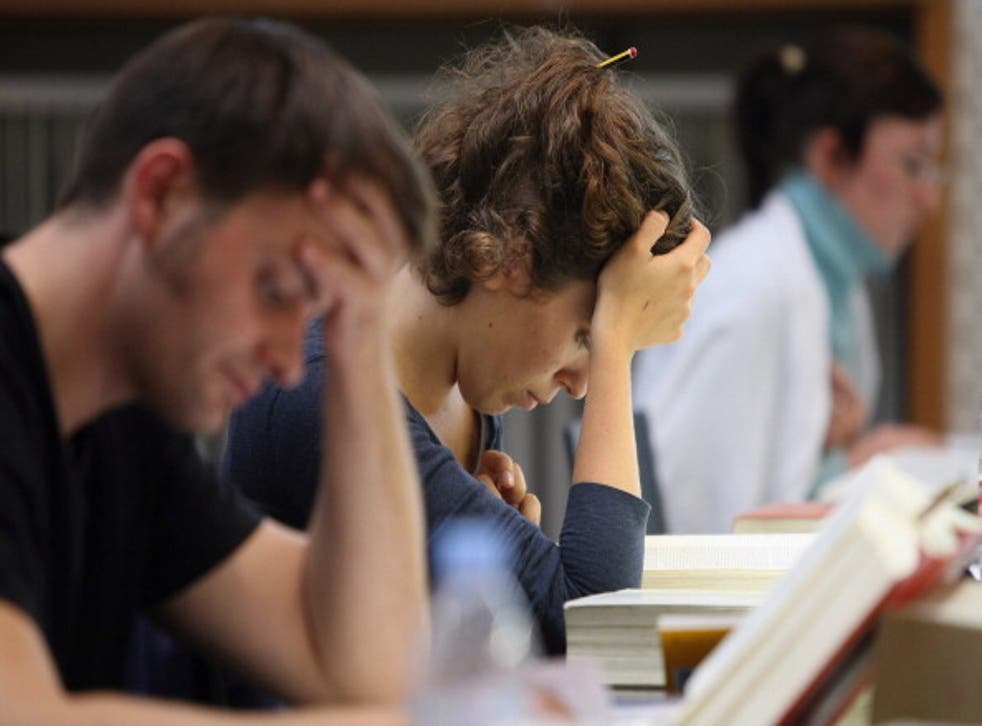 A charity is urging students to get in touch this academic year if they feel they are struggling with the pressures of university after finding a culture of 'bottled up Britain' in a recent survey.
Samaritans said results from its Talk to Us survey* this summer revealed how a majority of 16 to 24-year-olds feared admitting they were struggling with life: almost 53 per cent felt there was a stigma around admitting they were not coping with an aspect of their lives – despite almost 41 per cent saying they had felt overwhelmed.
The charity added how young adults were the least likely to want to burden others with their problems – and also the most likely to feel 'embarrassed' or 'weak' if they did – with over 20 per cent fearing they would be seen as 'weird'.
Samaritans is now calling on freshers to utilise their listening skills – after the results also discovered how over 45 per cent of young people said people go to them with their problems – and want the new university attendees to look out for signs of struggle in their friends.
Samaritans CEO, Ruth Sutherland, described how university life is often portrayed as a wild, fun journey of self-discovery – which isn't always the case.
She said: "The reality is that moving away from home, making new friends, managing a new workload, and financial pressures can be a struggle for many young people.
"As Freshers' Week begins, Samaritans are making an urgent plea to new students to remember that help is always at hand. Samaritans know that having a listening ear when times get tough helps people work through their problems.
"If you, or anybody you know, is struggling to cope, for whatever reason, please don't hesitate to get in touch. You can tell us anything, it stays between us."
For information on how to get in touch with the Samaritans team, click here
*A nationally representative sample of 1,600 adults was surveyed
Join our new commenting forum
Join thought-provoking conversations, follow other Independent readers and see their replies