Stressed students are dropping extra-curricular activities to make time for study, poll finds
Female students are more likely to turn to caffeine pills and herbal remedies when stressed, compared with males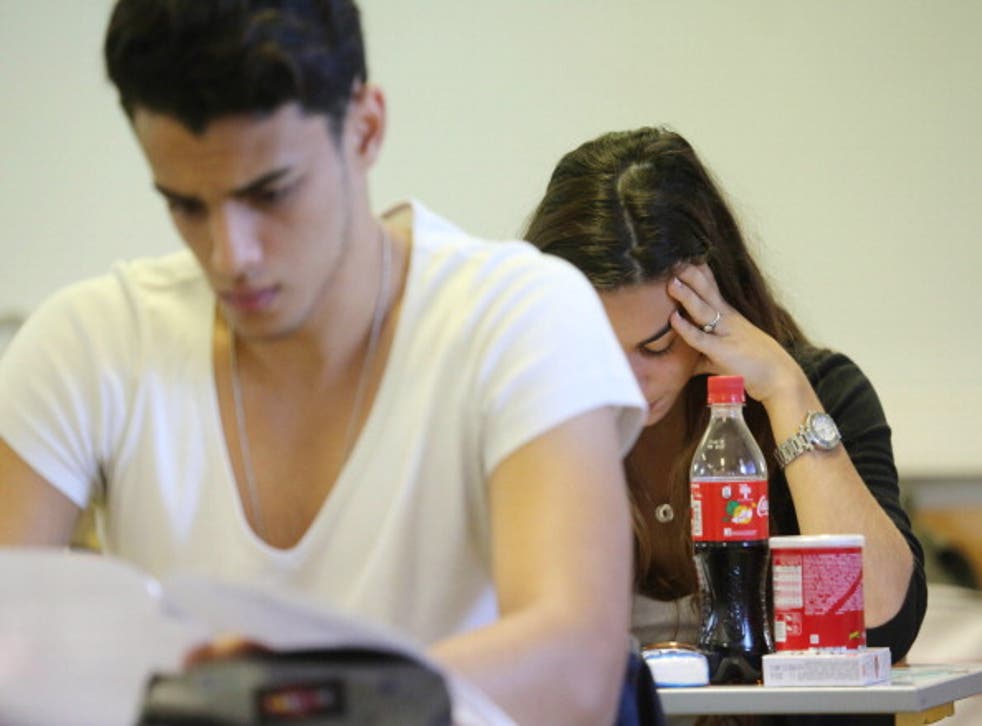 Students are struggling to strike a healthy work-life balance as the pressures of meeting coursework deadlines – along with exam preparations – become more difficult, says recent research.
In line with the start of the new academic year, free online learning and revision site, GetRevising, conducted a series of polls across the UK among 3,000 students aged 14 to 21.
The first asked what impact their workload had on participation in extra-curricular activities, the second looked at students' coping mechanisms when stressed while studying, and the final poll had asked if study requirements prevented them from trying new sports or being more active.
Results showed two thirds of students have already quit a hobby to make extra time for studying and coursework commitments, while 72 per cent reported feeling pressure from teachers and parents to drop their extra-curricular hobbies in order to meet academic expectations.
Female students appeared to feel the pressure more than their male counterparts and additional research found 69 per cent of girls felt their academic workload prevented them from trying a new sport or staying active – 28 per cent more than male students.
One of the more alarming finds was that one in five female students admitted to taking some form of medication – including caffeine pills and herbal remedies – to cope with study stress, compared with just 15 per cent of male students.
One University of Bedfordshire student, Lauren Ahluwalia, told the survey how she was forced to quit ice hockey in order to make time for study – just as she had started her course because she was so focused on doing well.
She said: "I spent my second year not playing sports due to injury and managing my stress level, which is very important for me as I am dyslexic and stress tends to heighten my difficulties.
"I'm hoping I can go back to ice hockey this year. I'm studying in my third year, but I've gotten better at managing my stress and time management."
Founder of GetRevising, Peter Langley, described how, as well as striving to achieve good grades, students also need to have a well-rounded education by incorporating more hobbies and skills – like sport, art and, music –into their timetables.
He added: "Not only will these skills be a huge boost for their CV and future employability, but learning to balance their workload is a life skill which will put them in good stead for the rest of their lives."
Students who feel they are experiencing stress can find help, advice, and speak with the team at Mind.org
Join our new commenting forum
Join thought-provoking conversations, follow other Independent readers and see their replies