Mistakes that every fresher makes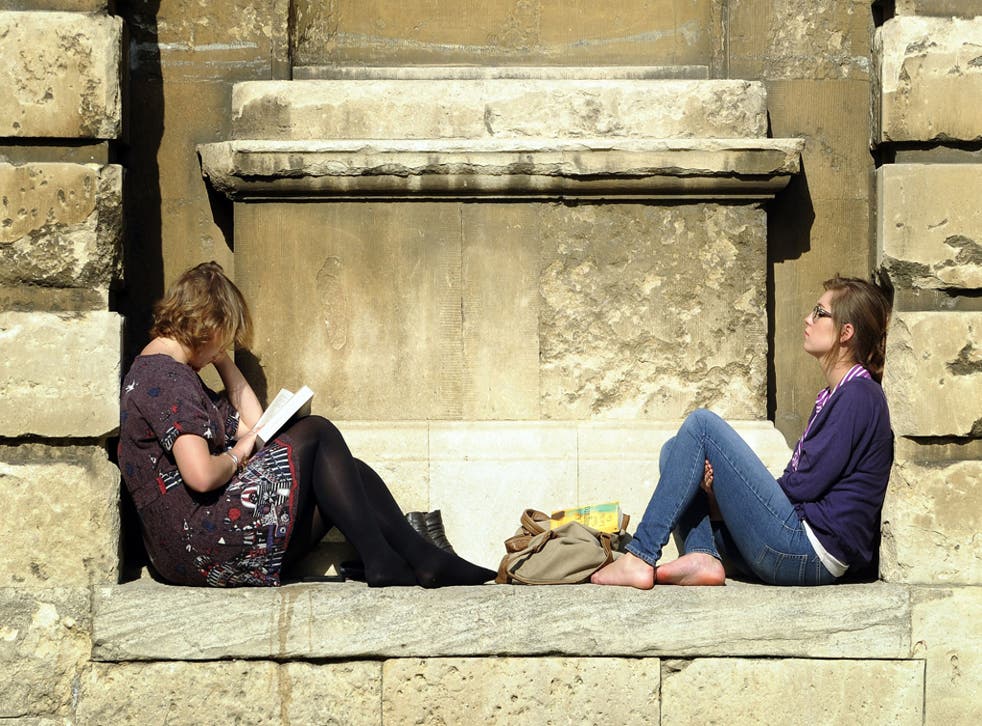 As well as the late nights, later mornings and the free pass to do (almost) everything, university has plenty of potential pitfalls for freshers.
We don't just mean the usual ones - don't blow your student loan the weekend you get it, learn to cook, etc - and we've got some great tips you might have missed. Our guide can help you make sure you sidestep danger zones to have the best time you can.
Don't limit your friends
Although the bad music you tolerate, the late-night antics you bear and the mouldy food you grimace at will be your flatmates', you aren't confined to those eight people for friends. If the people next door aren't your type of people, don't be disheartened. Being part of a lively flat can enhance the experience, but most students settle into friendship groups around second semester – don't fret if you don't feel like you've met people you 'click' with.
Get to know the flats around you (you're on your own with that one), meet your coursemates, join clubs – there are thousands of students at university, many will be similarly aged, like-minded guys and gals. Don't be shy! That weird kid you bumped into in the queue for the bar could be your best friend in six months.
Get stuck in!
When I first started, as a scared, shy 18-year-old, I thought that joining a society or a club in the first year would be too much to handle with the background worries of, well, going to university. Meeting new friends, living without my mum, cleaning, cooking, and going out – how would I have time for a society? Don't get me wrong, first year was amazing, but if I regret anything, it's not throwing myself into more sooner.
Not only do they offer the best socials (particularly sports clubs), they're a great way to make friends, meet different people and come out of your shell (and if you're lucky enough, experience a week's 'tour' in Salou) Plus, if you're brave enough to tiptoe out of your comfort zone to join up, doing something you enjoy will take the edge off the pressure during stressful work periods. Watch out for the clubs that have the most intimidating initiations (rugby and hockey, anyone?) and get in with some of the tightest-knit groups at university.
Don't put if off – drag along a flatmate and sign up at the start of the year when everyone else is equally as new and nervous, before friendship groups are forging. I promise it will be one of the best decisions you'll make at university.
Go political
Admittedly having a slightly poor reputation for being crammed with wannabe MPs arguing at demos and waving placards, many students are involved just to get the rest of us a better experience at university. The roles available are diverse, particularly ones like LGBT or women's officer. There's something for everyone. Not happy with something that the union have done? They listen to students and value their opinions highly, so introducing a new policy or getting rid of an old one is something that your university would take seriously.
It looks great on the CV - probably the millionth time you've heard that, oh, this year? But it goes without saying how impressive a student politics position is to a potential employer. With transferable skills like public speaking, leadership skills, a high work ethic and all that comes with running a campaign, it really can help you in any field. It also pushes you out of your comfort zone, representing your peers forces you to push yourself.
Don't sleep through lectures
Come every single September there will be an article about this, and yes, 'first year doesn't count', but let's be honest, it does. Although most universities count first year as 0 per cent of your final mark, employers will consider it, particularly in law/business fields. If two 2:1 applicants are against each other (almost an inevitability in the job market), one with a first in first year, and one having scraped a 2:2, who do you think will get it?
You'll also be doing yourself a favour. Going from 'nothing counts', to a second year student whose next piece of coursework is worth 25 per cent is a shock to the system. Do the reading, answer the questions and do the practice coursework in first year so that when it does count, you're prepared.
Although you'll convincingly reassure your parents, grandparents, flatmates, advisor and yourself that you'll work hard, simply because you can get away with it, sleeping through that lecture and promising yourself you'll 'catch up online' will be a frequent occurrence. Having flatmates who won't rise until gone 12pm will make getting yourself in gear harder than you think. Even as an admittedly ritualistic part of university, snoozing your alarm one too many times and getting the work off Blackboard will have its effects.
Think ahead
Most freshers don't think ahead to life post-university. And, why would they? They've been given a taste of freedom, a sample of life without the parents and it's understandable to barely look back long enough to wave goodbye, let alone think about what happens when you're in employment.
Unfortunately, in an overly competitive job market, getting work experience from the word-go is a must. If you want to get into journalism, start writing for the student newspaper, or get work experience at a local one. If you want to go into accounting, start looking around at local firms. Making contacts, getting placements and thinking about what happens after you graduate should always be a concern, to make the eventual transition easier. Don't ruin your fun though. Think about it after Jeremy Kyle finishes. Oh, it's a double bill? Well maybe just after dinner then.
Appreciate it
I clearly remember putting on Facebook that I was graduating in 2013, after I've just received my UCAS confirmation, and feeling like that the day would never come. Alas, as I write I am sitting here in the library after my last ever Freshers Week with 10 months until I inevitably embarrass myself on stage in a fancy gown. As well as being the best three years of my life (it's terrifying to hear people in their 20s and 30s still calling it that), it's been the quickest. I'm a different person than I was when I dragged my stuff into halls and if you offered to take me back to that exciting (and absolutely terrifying) day; I'd bite your hand off.
Appreciate every second you are given the opportunity to be there (for the affordable price of £9,000) and take in everything you can. Work hard, play hard and make those memorable moments because once it's over it's over, and you'll only be left with the memories.
Join our new commenting forum
Join thought-provoking conversations, follow other Independent readers and see their replies