Student budgeting: Full-time lessons in finance
Getting a handle on your finances may not be exciting, but it's an essential skill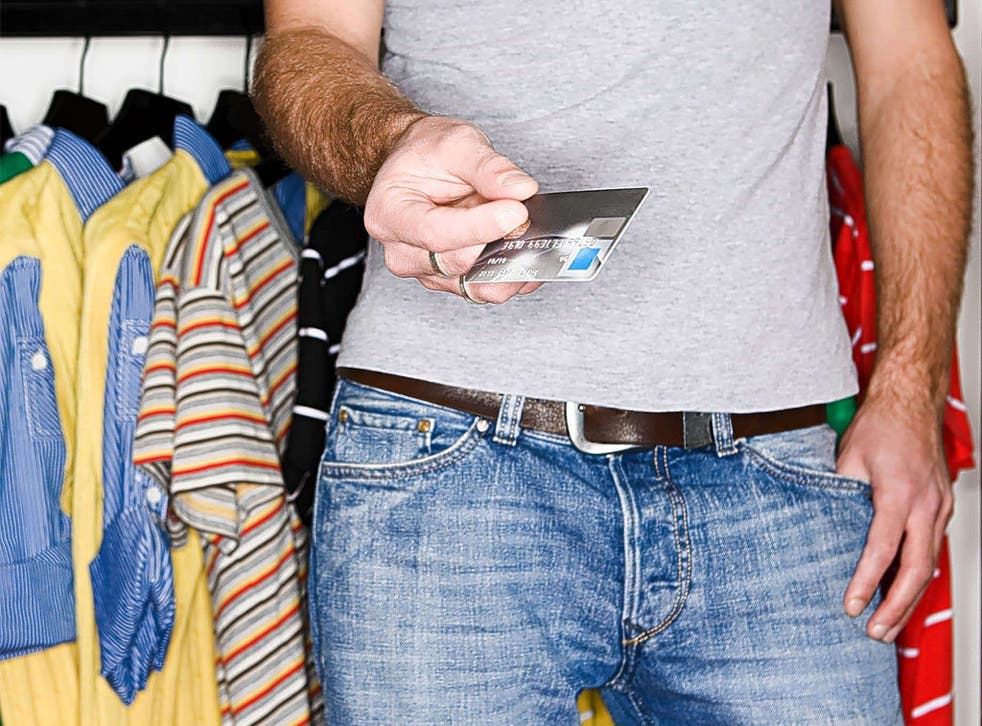 A lump sum and plenty of ways to spend it – what could possibly go wrong? Having a large chunk of cash in the bank is one of most tempting prospects for freshers embarking upon their first term. "We do all get a bit excited when the first loan instalment is in your bank account," says Patricia Obawole, who's just finished her first year of law at Bournemouth University (BU). The average undergraduate will have burned through their first term's loan 51 days into term, according to research by vouchercodes.co.uk – leaving nearly four weeks to survive on fresh air.
"For the typical 18-year-old fresher, it's the largest amount of money they've ever had, and they've never had to think about setting a budget," says David Stock, manager of BU's student union advice service. He's encountered the odd student who's blown several hundred pounds at a casino on their first night, and even had students with £25,000 of debt – but this is a rarity, fortunately. "Even then, there are still things we can do at that stage," he says. "It's never too late to get help." Advice and support is not only available from student unions, but also services such as the National Debtline, Money Advice Service and the Citizens Advice Bureau.
Advice is predictably dull, but it's certainly important. It's amazing how many students know they should set a budget, but never actually stick to it, say student advisers. To overcome the lump sum issue, experts advise putting loan instalments into a separate savings account, and set up regular payments into a current account – thereby enforcing financial self-control.
When selecting a bank account, make sure you take advantage of the best interest-free overdraft, says Liam King, advice and information manager at Birmingham City University's (BCU) student union. And while banks often dangle free gifts up front, ensure that your account meets your needs, and switch if necessary.
Every university will provide some advice on budgeting – look for aids such as BCU's online budget calculator, tailor-made for students. Student services can also give confidential one-to-one advice. Begin with basics – putting aside money for accommodation, food and other essentials – and then work out how much is free for anything else. "Put a certain amount of money in a jar each month for food shopping," suggests Obawole. This is a well-known and trusted method to put the brakes on spending and you can see how much you have left over.
She also advises paying rent up front as soon as you receive your loan. "Budgets can often go wrong in months where you have big expenses, such as ball tickets," says Giles Faria, a student at St George's, University of London. "You could try and make it up the next month, by picking up extra hours at work or going out less." And there's no reason you should get into trouble, provided you keep a regular eye on cash flow, says Stock.
Most freshers will live in university halls – which avoids acrimonious battles of who owes what for housing bills. If you do share expenses with other students, a pre-paid card – see PrePay Solutions – can help to avoid disputes. They come in handy as communal food or bar funds, or can be provided by parents to help students budget on a regular basis. Because are not linked to a bank account, if they are lost or stolen there's no risk of the host account being plundered. King advises avoiding credit and store cards. Students could be prone to allowing debts mount, leaving them owing serious cash. "A debt of £1,500 on a credit card with a rate of 15.9 per cent over nine months could mean you have to pay £176 in interest alone."
Travel can put a hefty dent in a student budget, but a student bus pass could save you hundreds, and eligible full-time students are entitled to a third off train fares with a 16-25 Railcard. "Nothing eats into a student loan faster than weekly trips home," says James Eder, founder of the Beans Group whose website Studentbeans.com offers money saving advice. One of their top tips: always ask for a student discount, even if it's not promoted.
Get in the habit too of checking online for discount codes – there are a few sites such as vouchercodes.co.uk which have sections dedicated to the best student offers – and most of them offer mobile apps so you can check for offers while you're out and about.
NUS Extra cards cost £12 and entitle you to discounts with Amazon, Pizza Hut and McDonald's among others. But with a well-targeted part-time job, students could get staff discounts of up to 50 per cent at places such as The Body Shop, New Look, Republic, Lush and Greggs, says Eder.
A part-time job is a necessary evil for many students, but put some effort into calculating how many hours you can spare. Don't forget to include time for independent study as well as lectures. Shift work with different time slots can be ideal, especially if you can adjust hours down when coursework gets busy, says Amanda Thomson at youth publishers BigChoice Group, which helps students to find undergraduate positions.
Universities also offer student jobs – first years can become student ambassadors and earn up to £12 an hour for events, and around £8 an hour for admin tasks, says a spokesperson at St George's. "If you are working, then a general rule of 'spend half, save half' works a treat," says Lamis Latif, a medical student at St George's, who works at Harrods part-time.
Another growth area for students is direct selling, which has increased by 29 per cent in 2012, according to recent research by the Direct Selling Association. "Many students are starting small creative businesses via the direct selling route," says Paula Gorry, UK business development manager of craft company Stampin' Up. "They fit around studies, but also demonstrate important business skills for future employers."
Most students will be taking some expensive technology to university – from tablets to laptops and more. Several companies offer student hardware and software discounts – Microsoft, for instance, offers its Office 365 University package for £59.99. Ensure hardware is covered by insurance, says Tim Pitts, product manager at Allianz Insurance – some 20 per cent of students fall victim to robberies in the first six weeks of term, according to The Complete University Guide UK. Contents insurance is an absolute must, he says.
Be wise about other discounts, such as health costs: students aren't automatically exempt from prescription and dental charges, but can apply for help due to low income. Student unions provide the necessary HC1 form or ring 0845-610 1112 for a copy.
Finally, don't pay for things you can get for free, says Eder. For example, you don't need a TV licence for On Demand TV via a laptop. "And you should also never buy condoms," he says. "They're free from most GPs and sexual health clinics."
Join our new commenting forum
Join thought-provoking conversations, follow other Independent readers and see their replies