Young people are the most disengaged with education in the north of England, report finds
Report comes on the day another reveals boys are almost twice as likely as girls to have fallen behind by the time they start school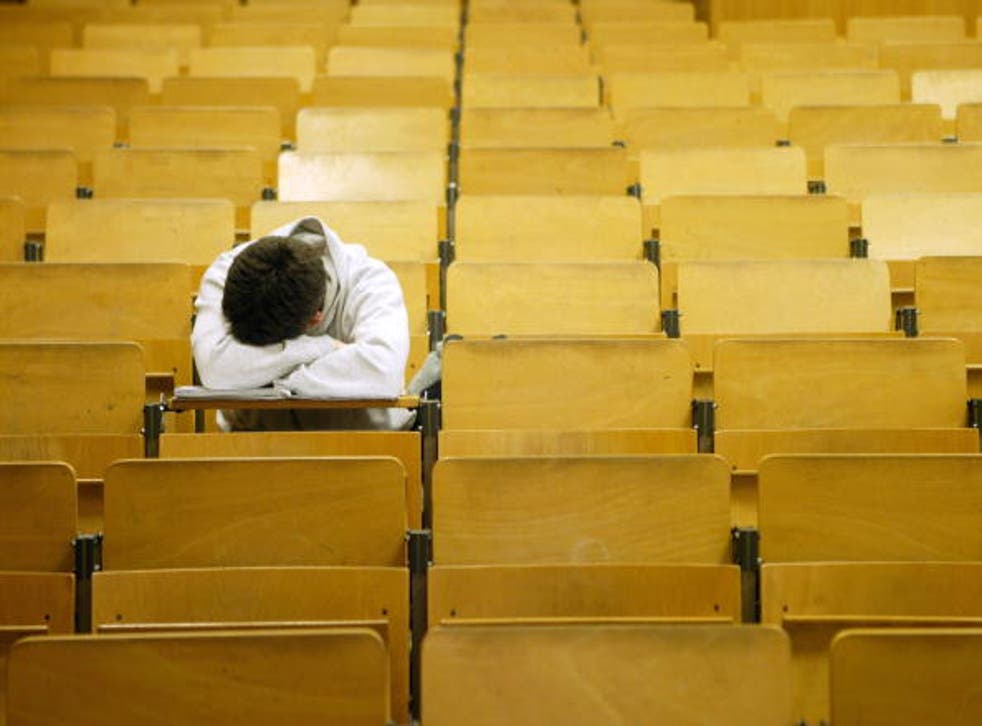 Young people's level of engagement with education varies significantly by region, according to a new report, which has revealed the north of England to have the most disengaged students.
The research from The Careers and Enterprise Company has found students from Humber, Liverpool and, Tees Valley are most at risk of detaching themselves from learning.
Basing findings on six key indicators - including persistent absence and under-performance against GCSE expectations - the report also discovered Buckinghamshire Thames Valley, Enterprise M3 - formed of Hampshire and Surrey - and Thames Valley Berkshire have the lowest risk.
The report has come on the same day another from Save the Children, The Lost Boys, reveals boys are nearly twice as likely as girls to have fallen behind by the time they start school. The leading children's charity has projected that, if the results of the past ten years are repeated, almost one million boys will be at risk over the next decade unless quality early years education is in place across England.
To tackle the issue and improve young people's ability to transition into work, The Careers and Enterprise Company is calling for more mentoring and is making available a country-wide fund of £12 million over the next four years. The fund is designed to support a network of mentors and targets young people who are most at risk of not achieving their potential.
Save the Children, meanwhile, is calling on the Government to support the development of a well-qualified nursery workforce, with a qualified early years teacher in every nursery, starting in areas with large numbers of poor children first. Early years teachers help to identify the children who are falling behind and support them to catch up, adds the charity.
Claudia Harris, CEO of The Careers and Enterprise Company said too many young people across England are at risk of breaking away from education with lasting impact on their futures. She added: "Research shows mentoring can have a transformative effect on future achievement by helping young people recognise what they are good at and what is valued in the world of work, providing inspiration about the future. Unlocking this inspiration is critical, and our model will direct resources to proven mentoring programmes so they can reach more young people at risk of disengaging from education."
Speaking about Save the Children's findings, Gareth Jenkins, director of UK poverty at the charity, described "how every child deserves the best start in life." He said: "In England, though, too many children, especially boys, are slipping under the radar without the support they need to reach their potential. They're falling behind before they even get to school and that puts their life chances at risk. In 2016, this is unacceptable. A whole generation of boys is being failed."
Both reports have come on the day a third, commissioned by King's College London, highlighted further problems within education by revealing white working-class boys feel forced to hide their identities in order to get through university. This report has been reflective of new Prime Minister Theresa May's first speech before entering number 10 in which she said: "If you're a white working-class boy, you're less likely than anybody else in Britain to go to university."
The report's lead author, Dr Sam Baars, acknowledged how low attainment at school accounts for much of the problem of low participation in higher education by white working class boys. However, it does not "explain it away," he added.
Join our new commenting forum
Join thought-provoking conversations, follow other Independent readers and see their replies