Science-fiction dreams are becoming a reality
Social robot avatar technology will make long-distance communication less alienating, and help us push towards having robots like C-3PO becoming  part of our everyday lives, maintains Dr Paul Bremner
Thursday 25 February 2016 12:44
comments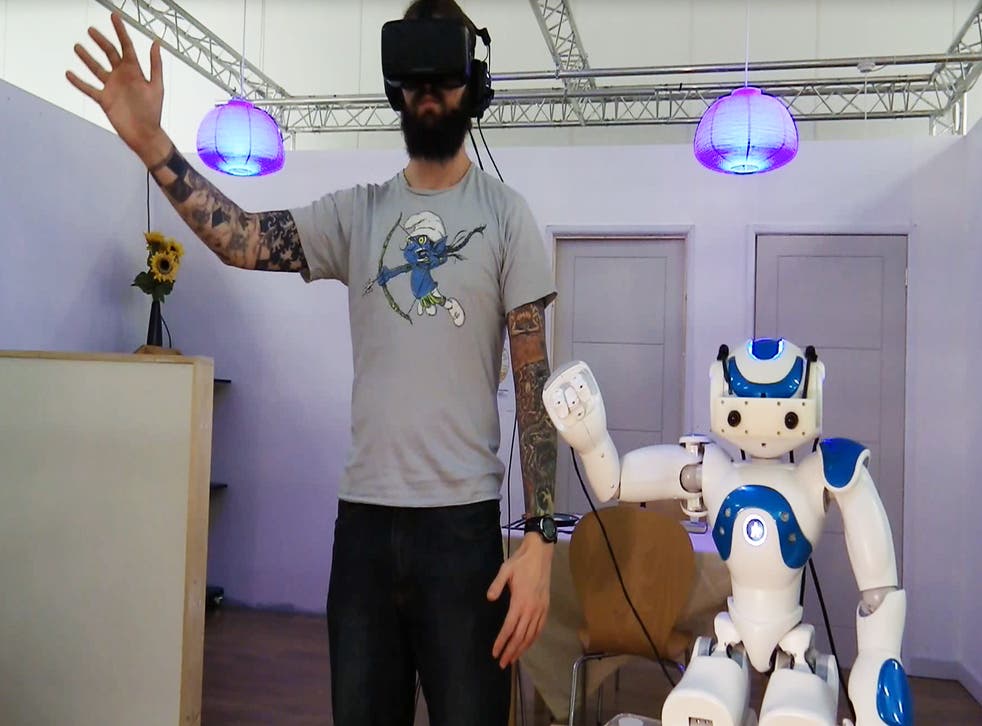 How can robots of the future make the world a happier place? University of the West of England research fellow Dr Paul Bremner of the Bristol Robotics Laboratory delivered the first ever talk in the TEDx series via a robot proxy where he revealed how robots can help to tackle social isolation.
"Just 30 years ago the idea of using screens to talk to anyone around the world was the realm of science fiction, but today we do it all the time to talk to our friends and family with Skype or FaceTime," says Dr Bremner. "But using these technologies is not quite as good as being in the same room as the person you're talking to.
We get distracted, important body language goes unnoticed and it lacks something fundamental found in face-to-face interaction. But we are not that far away from being able to feel like we are present somewhere we are not, and feel connected to people who are physically far away, on a level that is not possible with current technology.
"Imagine if we could have remote mobile versions of ourselves that could communicate with people and be easily accessible to everyone. Social robot avatars are a technology that I believe can get us there. They can also help us push towards having helpful human-like robots such as C-3PO be part of our everyday lives."
Dr Bremner's work is part of the Being There project, which is examining how to encourage trust in human-robot communication and the implications of using a robot to stand in for the physical presence of a human. The robot proxy, Nao, used in Dr Bremner's TEDx talk can produce its user's voice and actions, and allow them to see through cameras in the robot's eyes, so people can feel like they are present wherever the robot is standing.
"The ultimate goal of the project," Dr Bremner continues, "is to tackle the real human issue of social isolation where people can feel lonely and disconnected from the rest of the world due to a lack of human contact. One reason this can happen is for people who struggle with social interactions such as those with Asperger's syndrome or autism. For them, everyday situations such as visiting a busy shop or meeting new people can be overwhelming and difficult. Interacting via a robot avatar can help them overcome these difficulties, particularly if the robot is able to generate some of the needed social cues for them. Another reason people become isolated is because they have problems getting out and about. A robot avatar could allow them to be somewhere where they can talk to people and feel like they have a genuine human connection."
To hear more of the potential benefits of communicating through robot avatars, watch Dr Bremner's full TEDx talk.
Working with robots has long been an aspiration of Dr Bremner's: "As a child I couldn't get enough of science fiction stories filled with robots and I decided that when I grew up, I wanted to build them. Now I work in the Bristol Robotics Laboratory where we work to make the science-fiction dreams of my childhood a reality."
Join our new commenting forum
Join thought-provoking conversations, follow other Independent readers and see their replies