Law student David Wade launches own 'affordable service amid legal aid cuts' while still at university
Student took matters into his own hands after 'nightmare' experience with insurance company saw his father's business suffer in 2010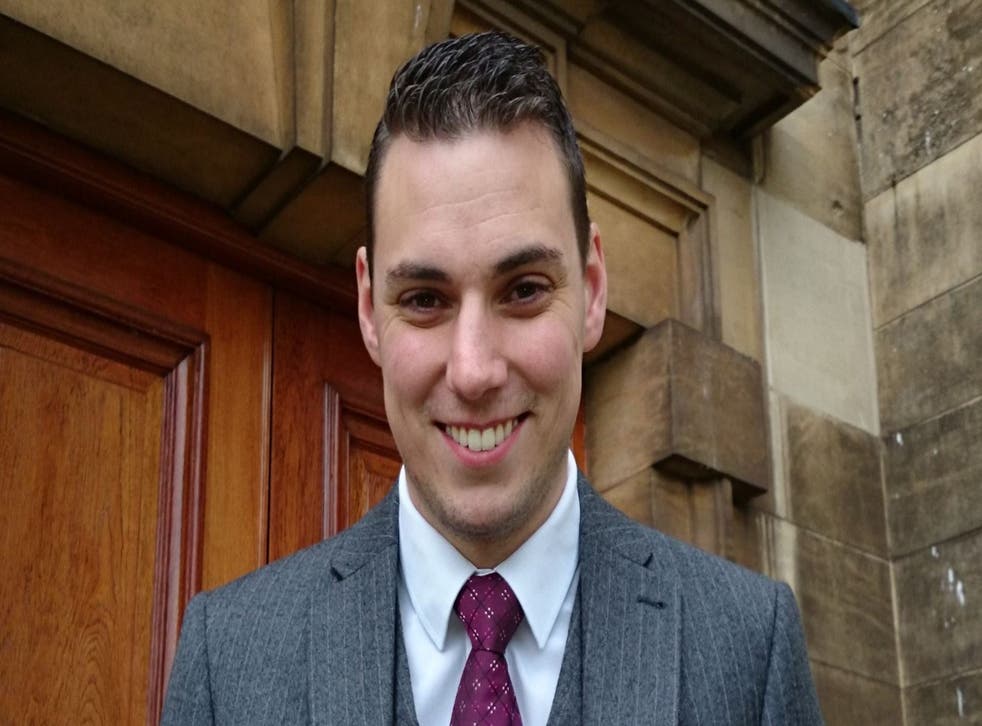 A bold and business-savvy law student has broken away from the 'skint student' stereotype to launch his own "firm" - despite being unqualified as of yet - after a "nightmare" experience involving an insurance company.
David Wade, 29, who is currently studying the bachelor of law (honours) course with the Open University, launched David T. Wade, Student of Law with the aim to provide "a valuable service" to people and small businesses that cannot get legal aid or afford high street solicitor costs.
According to the former plumber, the venture came to be when he developed an interest in law and court procedure following a troublesome experience which saw an insurance company refuse to pay a claim after a flood in 2010 which saw Mr Wade's father's business suffer.
Mr Wade told the Independent his father was left with no business having worked "incredibly hard" for many years and was forced to lay off staff, including himself. He explained how court claims soon started "rolling in" after which he took it upon himself to study the law and civil procedure rules in order to "give my father some form of a fighting chance."
Among his many services, the student - who serves the areas of Hull, Goole, Grimsby, and Scunthorpe - provides help within the law-related areas of consumer credit, contractual, divorce, employment, family, and firearm licensing - just to name a few.
Despite labelling his venture a "law practice" online, Mr Wade does, however, explain on his website: "I cannot provide you 'legal advice' in the sense of giving you legal advice, because I am not qualified (yet). Although providing legal advice is not a reserved legal activity."
He also adds: "Any advice or ideas in relation to your matter is of our own personal opinions, which is purely for your consideration." Mr Wade went on to say: "I am very clear at what I am doing and am in no way misleading anyone as to what I am or what I can do. I am not a solicitor or a barrister. I am aware of what I can and cannot do."
As well as charging a £25 hourly fee for his time, Mr Wade also charges from £155 for lay representation and McKenzie friend services, and £50 for an advice only consultation. For those interested in using his services, following a free consultation, a £100 non-refundable deposit is required "to getting things moving."
Speaking with the Independent about his venture, Mr Wade described how "things have come a long way" since 2010, adding how his reputation for being "a great help is growing" He said: "I have return 'clients' and seem to have built it on recommendations. There are now three of us involved and I don't see us as a 'firm', but merely a group of like-minded people trying to help others to try to level up the playing field and give people a chance when, otherwise, they would not have."
Sharing his experiences and advice with other students who may want to display their own entrepreneurial side while studying, Mr Wade said: "Don't run before you can walk.
"What must be remembered is I have spent a lot of time over the years playing 'catch-up' with the law through my own private studying in order to help my family and friends. This includes the civil procedure rules which are not taught on any law degree. Many late nights endured."
He urged students to find out what they can offer, within the rules, and stay away from any reserved legal activities, adding: "Be open and honest to people about what you do and don't ever be scared to say 'I don't know' if you're unsure of the answer. Expect to juggle your uni studying with it as it can be very challenging, and be patient."
On the whole, Mr Wade described how legal aid cuts have removed help for many, "leaving justice accessible only by those with money." He highlighted how he wishes to continue to do what he originally set out to: provide people with help, albeit within the limitation of what the group can currently do.
Mr Wade concluded: "There clearly is a great need and I have been overwhelmed by the messages of support I have received, not just from the general public, but also other law students and members of the legal profession."
Join our new commenting forum
Join thought-provoking conversations, follow other Independent readers and see their replies